Hawaii Superferry halting operations on Thursday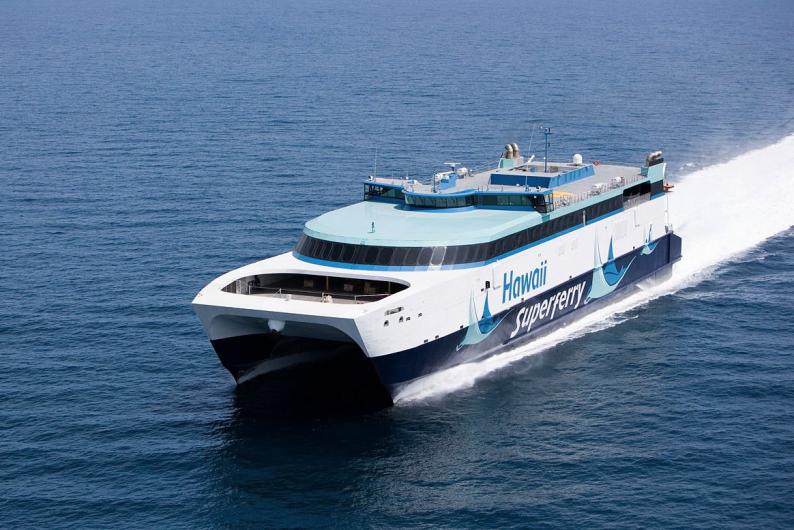 The Hawaii Superferry will cease operation of its sole inter-island route between Oahu and Maui indefinitely on Thursday after a Hawaii Supreme Court ruling against the company today.
The court ruled as unconstitutional a state law allowing the Superferry to continue operating without an environmental impact statement. The Superferry had been allowed to continue operating while an environmental review was being completed. But the court ruled that the law allowing the company to stay in business was unconstitutional because it was created specifically for the Superferry.
In a statement this afternoon, the company said it was in the process of calling all customers with near-term bookings to inform them of the shutdown. Customers may also call (877) 443-3779 or (808) 853-4007.
"Our first priority is to take care of our customers who have recently traveled and need to return to either Oahu or Maui and those who have future bookings," said the statement. "We will make one additional round-trip to get vehicles back to their homes this Thursday."
For news coverage of this story from our Honolulu dailies, click here for Honolulu Star-Bulletin updates, and here for Honolulu Advertiser updates.