HAWAII Survival Guide: Our Shopping Finds at Ala Moana Center
Where to find unique and local gifts for everyone on your list—including yourself.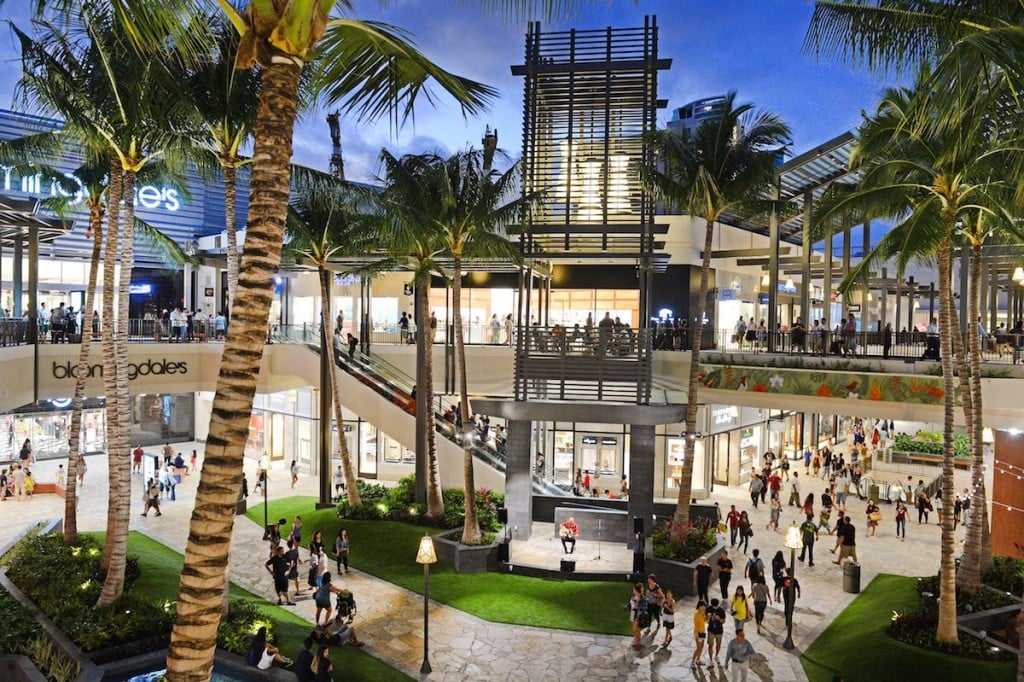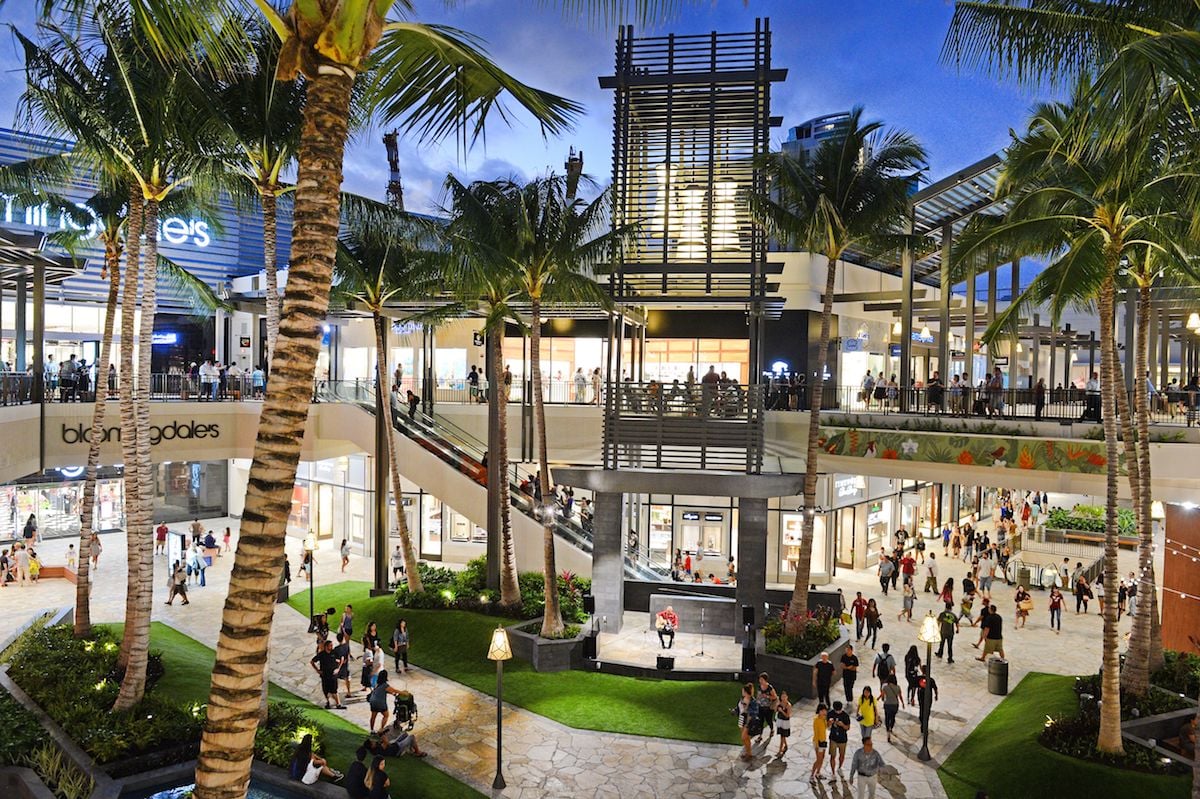 This is part five of a five-part series.
Today is the day.
Millions of people are planning to spend the day after Thanksgiving—known as Black Friday—shopping for everything from eletronics to furniture. And Ala Moana Center, the world's largest open-air outdoor mall, will definitely be a shopping destination today, with its more than 350 stores and collection of unique-to-Hawaii retailers and luxury brands. The center receives 53 million shopping visits each year—I've already been there five times this month!—making it Hawaii's most frequented destinations by both visitors and island residents
There's no way we could review every single store and kiosk at Ala Moana Center—at least not in a week!—so we decided to share some of our favorite finds at the mall.
Location: Street Level 1, outside the Makai Market Food Court
Design your own slippers (or flip flops) at this family-owned business, which started in 2011 on Hawaii Island. (The business is now called Flip Flop Makers, but the Ala Moana store still bears the original name.) You can customize a pair with adornments—flowers, cute animals, jewels—to the straps, too. Kids will love creating their own footwear.
Location: Street Level 1, near Centerstage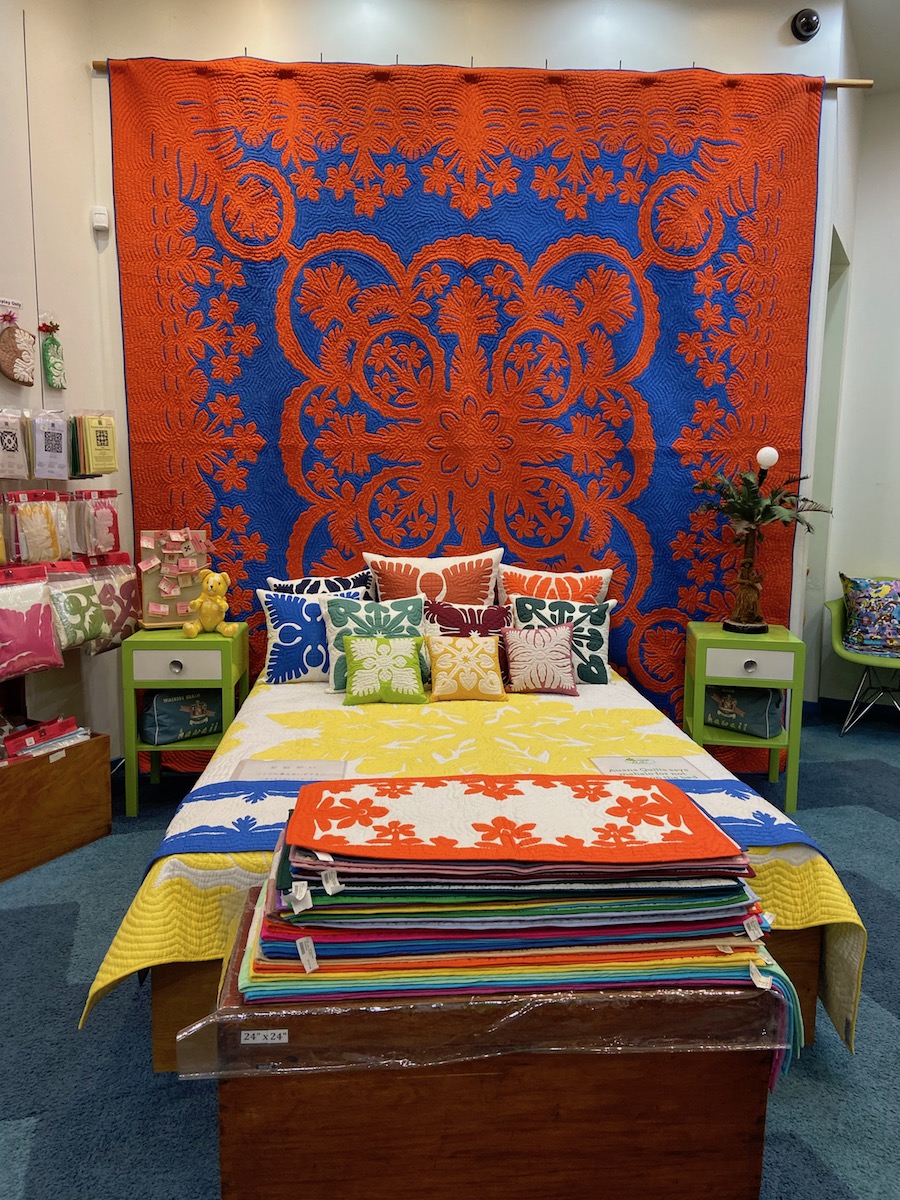 This shop—run by Hawaiian Quilt Collection, the oldest retail quilt company in Hawaii—features a wide assortment of quality handmade Hawaiian quilts, bags, pillowcases, placemats and more. You can even buy kits to make your own Hawaiian quilt product—potholder, eyeglass case, cosmetic bag—at home. Great gifts you can only find in the Islands.
Location: Level 3, in the Ewa Wing
View this post on Instagram
Rooted on Kauai, this line of all-natural, organic Hawaiian luxury spa and beauty products is a great gift for any glamour girl (or guy) on your list. Some of its best-sellers including a mango nectar shampoo and conditioner, coconut-vanilla body gloss and hibicus beauty oil.
Location: Mall Level 2, near Macy's
You can't go wrong with a handcrafted gift made from Acacia koa—and you can't go wrong with buying that gift from Martin & MacArthur, which has set the standard in koa furniture and home accessories for the past 60 years. In any of its shops across the state—the company even opened two in Las Vegas—you'll find sunglasses, jewelry, phone cases, pens, frame, bowls and more made from the coveted native wood. You can even find Apple products—watches, iPhone cases—and surfboards.
Location: Level 3, near Neiman Marcus
This 1,800-square-foot retail space is the only brick-and-mortar location now for local designer Allison Izu Song. Meaning this is the only place you can touch, feel and try on the elevated basics that make up her collection. The boutique also sells locally crafted handmade jewelry and a curated selection of home goods and small gifts.
Eco Town
Location: Street Level 1, near Macy's
One of our favorite shops—one that none of us had wandered into before—is Eco Town, which has a great selection of vintage aloha wear, ukulele, framed photos of the Islands and other Hawaii goods. You can buy and sell your items, too. We found tons of classic aloha shirts, authentic Niihau shell lei, Kamaka ukulele and vintage Kim Taylor Reece prints. Cool stuff!
Location: Street Level 1, near Centerstage
View this post on Instagram
Fashion designer Manaola Yap made history in 2017 by being the first Native Hawaiian designer to present an entire runway line at New York Fashion Week. (Celebs like Sigourney Weaver have donned his designs.) His boutique at Ala Moana Center features Yap's signature geometric, Native-Hawaiian-inspired patterns. He uses hand-carved bamboo laths as stamps to transfer designs onto cotton, rayon and silk—and they're exquisite.
Location: Street Level 1, near Centerstage
View this post on Instagram
You don't have to fly to Hilo to get the delicious cookies and chocolates from Big Island Candies. This shop sells all of its best-selling products, including the signature chocolate-dipped macadamia nut shortbread cookies. (Yes, the company uses only real butter.) We like Big Island Candies' brownies, too, especially the chocolate-covered mint brownies and its newer lemon version.
Location: Mall Level 2, near Target
If you're looking for a unique gift—especially for that ocean lover or surfer on your Christmas list—we recommened Greenroom Gallery. Founded in 2005 in Japan, this gallery specializes in surf-related artwork. Find works by Heather Brown, Clark Little, Nick Kuchar and Tyler Warren. The gallery also sells surf-related books, T-shirts, tote bags and accessories.
Location: Level 3, in the Ewa Wing
The Japanese retailer expanded its Ala Moana Center store—its first in Hawaii—into a huge, two-story space in the Ewa Wing. Its known for its timeless and functional clothing for men, women and children—at affordable prices, too. What's unique about this store, though, is its section on aloha wear exclusive to Hawaii, with fabric patterns that draw from the Islands' history and traditions. It also sells a line of only-in-Hawaii graphic tees featuring longtime local businesses, including Hawaiian Airlines, Rainbow Drive-In, Matsumoto Shave Ice, Lion Coffee and Leonard's Bakery.
Location: Level 3, in the Ewa Wing
View this post on Instagram
The popular New York-based line of huggable, squishable penguins, soup dumplings, pineapples and more opened a pop-up shop on Level 3, now through Jan. 5. Our favorites are the avocados, doughnuts and coconuts. Trust us, you'll want them all.
Location: Level 3, in the Ewa Wing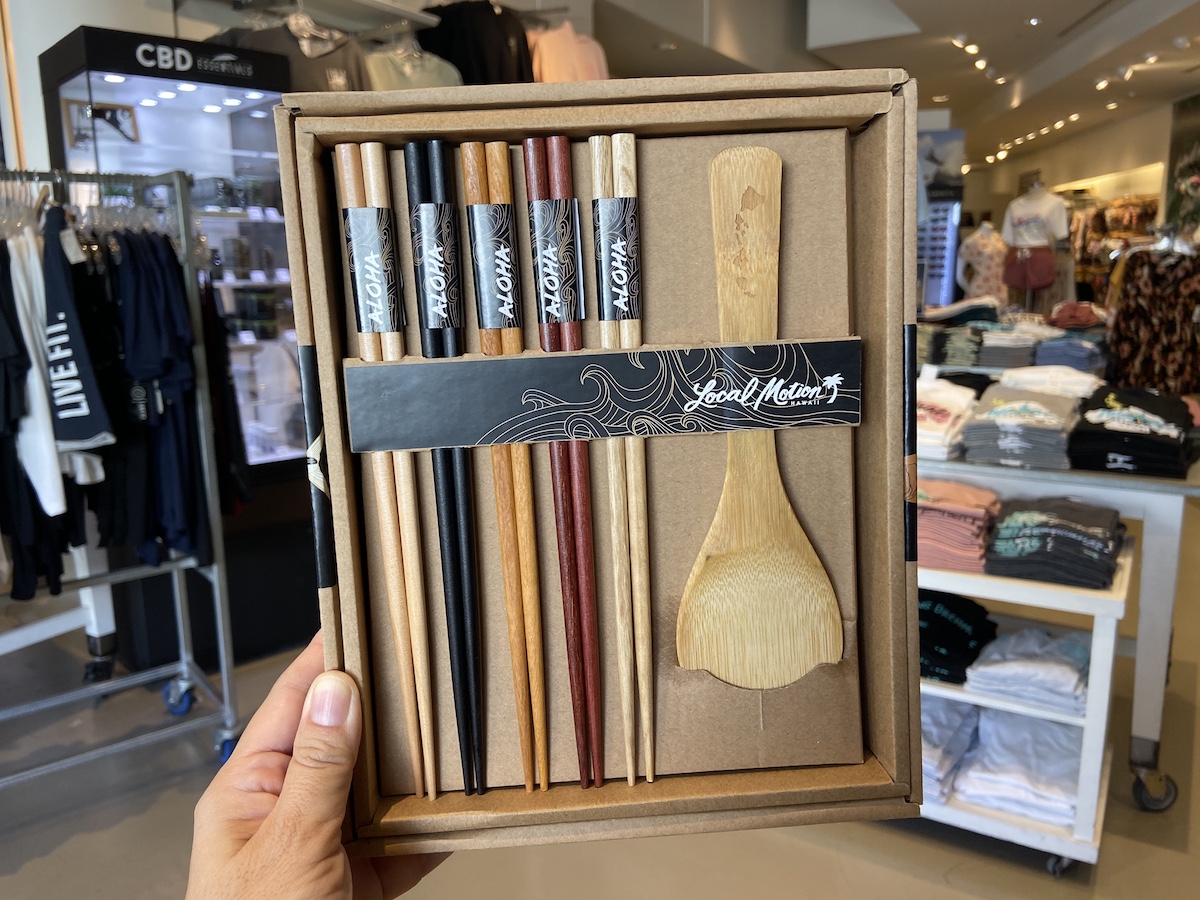 Local Motion has been around for four decades, and it's long been known for its distinctive surf wear. But we were surprised by how many cool gifts we found, including Spam musubi gift wrap and a set of chopsticks and a rice paddle (above).
Location: Mall Level 2, near Macy's
View this post on Instagram
Once a small surf shop in Hanalei on Kauai more than 30 years ago, Sand People now has 12 locations with a wide selection of artwork, jewelry, bags, books and coastal home furnishings. There's literally something for anyone who loves the beach here.
Here's the schedule for the week:
Friday: Our Shopping Finds at Ala Moana Center