Hawaii volcanoes featured in new Ken Burns National Parks documentary series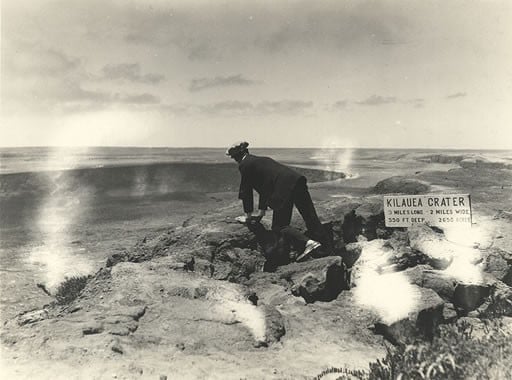 Hawaii Volcanoes National Park on the Big Island and Haleakala National Park on Maui both figure prominently in director Ken Burns' latest super-documentary The National Parks: America's Best Idea.
The 6-part, 12-hour documentary series on the grand, arduous and often contentious history of America's national park system premieres on PBS, Sept. 27, with episodes airing nightly until Oct. 2.
National Parks narrative begins with the mid-1800s beginnings of the national park idea, charting the evolution of the national park system over 150 years to 1980. The series first episode, "The Scripture of Nature (1851-1890)" digs into Hawaii's parks right away, opening with crisp footage of glowing Kilauea volcano lava flows entering the sea off the Puna coastline just before sunrise.
But a segment in the series' third episode, "The Empire of Grandeur (1915-1919)," goes deeper into our state's national park history, revealing the decade of lobbying by naturalists, scientists, businessmen and others to designate acreage on Kilauea, Mauna Loa and Haleakala volcanoes as Hawaii National Park.
The massive park on Maui and the Big Island of Hawaii—later divided into two separate national parks—finally got its national park title on Aug. 1, 1916. Still, even its brand new title couldn't win Hawaii National Park any immediate respect. According to National Parks, Congress initially refused to provide any funding for Hawaii National Park because, as one senator explained, "It should not cost anything to run a volcano."
The Hawaii parks segment also touches on American author and satirist Mark Twain's lauded writings from his 1866 visit to Kilauea volcano—where he became one of the first guests to stay at the Volcano House, on the edge of Kilauea caldera. Twain also spent some time on Haleakala, engaging in visitor activities still very popular—waking up early to watch the sunrise from 10,000 feet—and now punishable by law—pushing boulders off the edge of the summit caldera, just for fun.
Burns, producer Dayton Duncan and their crew spent more than six years working on National Parks, taking their cameras everywhere from the Gates of the Arctic in Alaska to Florida's Everglades, and from Maine's Acadia National Park to Kilauea and Haleakala.
Nightly episodes of The National Parks will air at 8 p.m., repeating at 10 p.m. (Eastern/Pacific times). Hawaii PBS affiliate KHET TV will air episode one at 7 p.m., repeating at 9 p.m., Sept. 27; and episodes three through six at 8 p.m., repeating at 10 p.m., Sept. 28 – Oct. 2.
Click the frame below for a video excerpt from the Hawaii Volcanoes and Haleakala National Parks segment of The National Parks: America's Best Idea: