Hawaii Volcanoes National Park reopened partially
Following a two-day closure due to seismic activity, the park is offering limited access.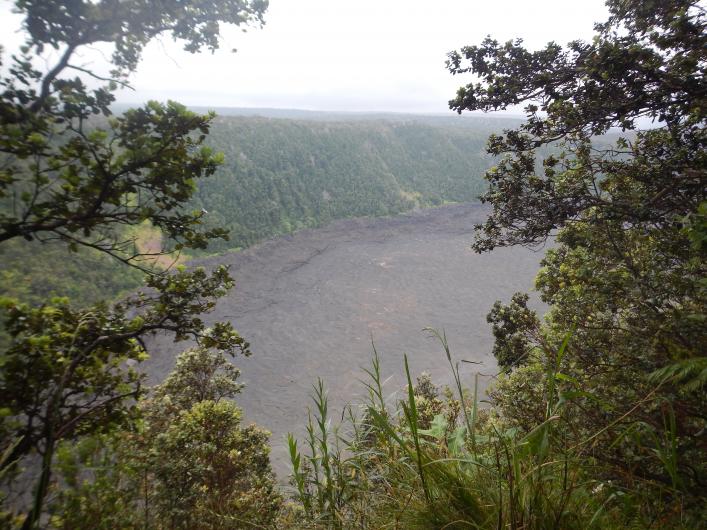 Hawaii Volcanoes National Park reopened partially on Sunday to visitors, after being closed for two days due to seismic activity, including a 6.9-magnitude earthquake last Friday. The park sustained some damage from the earthquake, including rock slides, but overall damage to the buildings and roads is minimal. Park staff are still assessing trails and other areas of the park, and they add, "Visitors should expect changing conditions and be prepared for unannounced closures."
The following areas are currently open to the public:
The entrance station from Highway 11 to Jaggar Museum is open from 3 to 10 p.m.; Jaggar Museum will close at 8 p.m. (the outdoor overlook will remain open until 10 p.m.)
Kilauea Visitor Center is open from 3 to 8 p.m.
Sulphur Banks Trail
Steam Vents parking lot
Crater Rim Trail is open from Kilauea Overlook to Jaggar Museum only
The entrance station to the 1969 lava flow near Mauna Ulu
Mauna Ulu to Puuhuluhulu (Napau Trail is closed past Puuhuluhulu)
Mauna Loa Road from Highway 11 to Mauna Loa Lookout and Kipukapuaulu
Closed areas of the park include the Thurston Lava Tube, Kilauea Iki, Devastation Trail, Puu Puai and Chain of Craters Road past Mauna Ulu.