Hawaiian Airlines Announces "Endless Summer" Discount Fares to Hawaii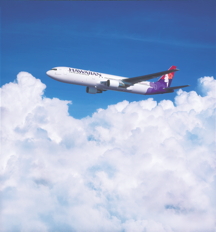 Summer lasts until November this year.
Today, Hawaiian Airlines announced its "Endless Summer" fare sale, offering discounted roundtrip airfares to Hawaii from 10 West Coast cities.
Current fares vary by day of the week, etc., but these look like discounts in the neighborhood of 20 percent.
The fares are good for travel between Aug. 3 and Nov. 18, 2010.
You have to book these fares by July 31, 2010, online at HawaiianAirlines.com.
There's some fine print, of course: You have to pay taxes and fees, and fares are subject to availability.
Here are the Hawaiian Airlines routes and fares:
Honolulu – San Diego $428
Honolulu – Sacramento $408
Honolulu – Las Vegas $398
Honolulu – Los Angeles $368
Honolulu – San Francisco $348
Honolulu – San Jose $348
Honolulu – Oakland $348
Honolulu – Phoenix $338
Honolulu – Portland $318
Honolulu – Seattle $318
Maui – Las Vegas $438 (Oct. 3-Nov. 18 only)
Maui – Seattle $308
Maui – Portland $308
If you don't think that summer can last till fall, remember this: The average November daily high temperature in Honolulu is 82 degrees. That ought to be endlessly summery enough for anyone.