Hawaiian Airlines previews Hawaiian language flights
Airline attendants will speak in both English and Hawaiian on select flights.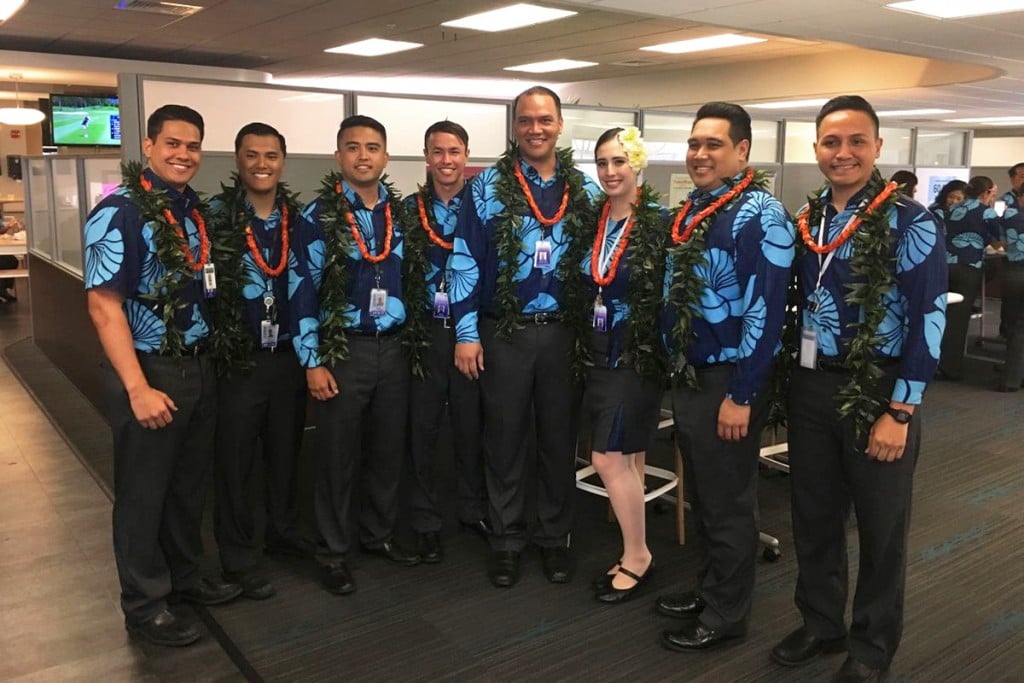 To commemorate, honor and encourage Hawaiian culture, Hawaiian Airlines flight HA18, which left the Honolulu International Airport last week, was staffed with flight attendants who spoke in both English and olelo Hawaii (Hawaiian language). With its destination being Las Vegas, this was the first flight to the continental U.S. featuring this culturally immersive program. And it's not expected to be the last.
Attendants will be speaking to passengers during select flights in olelo Hawaii first, then in English, and will be conversing to one another solely in olelo Hawaii. A brief preview of this was shown at last week's crew briefing, where attendants fluently spoke to one another and discussed the flight in the Hawaiian language.
"It's a huge day for us," says Debbie Nakanelua-Richards, Hawaiian Airlines' director of community relations. "We bear the name Hawaiian Airlines, and we understand that we have this responsibility, not necessarily to speak the language or do the hula, but in everything that we do to have a Hawaiian approach to it."
Another big event of the day came in the form of a surprise, specifically for Dr. Larry Kimura, a Hawaiian language expert who is known for his work in revitalizing olelo Hawaii. On his way to Las Vegas, Kimura, like the rest of the passengers of HA18, had no clue this would be a culturally immersive flight, and was greeted by the flight attendants performing a song in olelo Hawaii that Kimura had himself composed. Attendants also took turns dressing him in lei.
When the next olelo Hawaii flight will happen remains unclear. Like this one, it will not be announced ahead of time, and passengers will only know when they board their flight.