Hawaiian surfer to watch: Seth Moniz
He's ready to hit the main stage of professional surfing.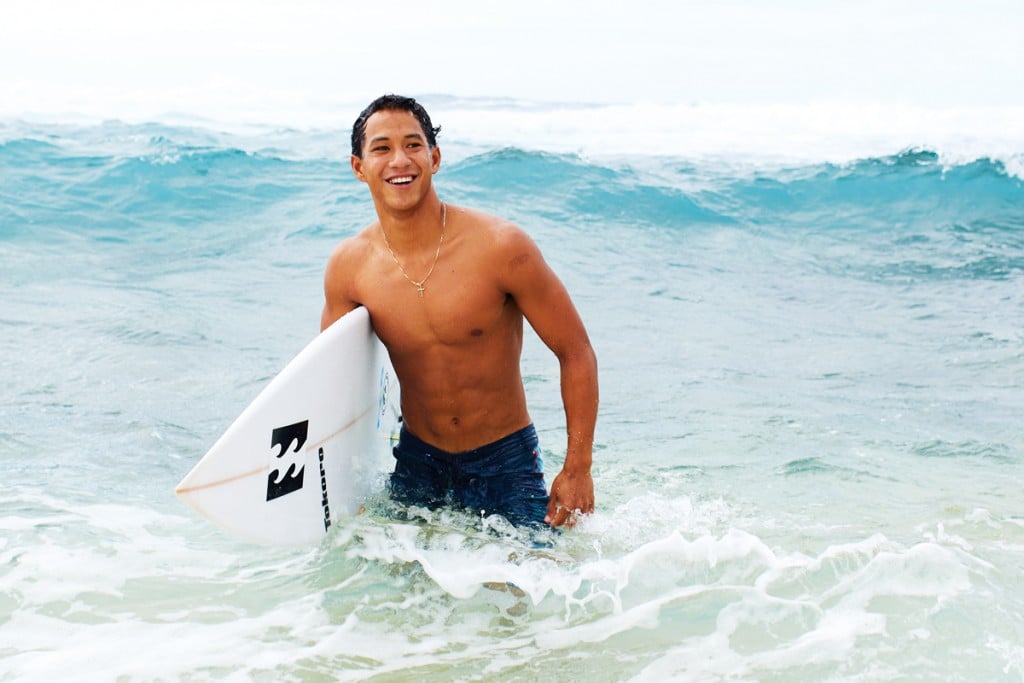 *Editor's note: As of the time this story was published online, Moniz, who had been at No. 2 on the International Men's Qualifying Series (QS) ranking board, has officially qualified for the Men's World Surf League Championship Tour (CT). Congratulations!
Growing up riding the long, sliding waves of Queen's Beach in Waikiki, Native Hawaiian surfer Seth Moniz is accustomed to a certain amount of pressure on his shoulders, coming from a family of surfing greats. His father, Tony Moniz, is a perennial invitee to The Eddie, Hawaii's premier invite-only big wave surfing event; his older sister, Kelia Moniz, is a two-time women's world longboard champion; and his older brother, Josh Moniz, has also been a serious competitor for years. "I'm pretty obsessed with surfing," says 21-year-old Seth Moniz, the youngest in the family. "It's my job, it's my career, it's still a passion and I love it."
As of press time, Moniz sits near the top of the International Men's Qualifying Series (QS) ranking board—the world's best surfers compete all year to make it into the top 10. Those who make it are admitted into the Men's World Surf League Championship Tour (CT)—the dream tour that takes surfers to contests all over the world—where the best of the best compete for the coveted title of men's world champion of surfing. Past titleholders include surf superstars John John Florence, Kelly Slater and Andy Irons.
And although Moniz is already adding to his family's reputation, clearly evident with how he handles the large, dangerous waves at Oahu's Pipeline and his ability to boost massive aerial maneuvers, his professional career is only just starting to take off. "The last three years on the QS, my best placing was 86th," says Moniz, who has been on the QS since 2013. "I didn't feel too stoked on my surfing [in the past], but now I walk with more confidence."
He may be in a solid position to make it into the big leagues this year, but Moniz is keeping a steady head. "I haven't celebrated anything like I qualified. A lot of guys come up to me and say, 'Ah, congrats, you qualified' and I'll be like 'you never know,'" says Moniz. The last QS events of the year, including the Vans World Cup and HIC Pro on Oahu's North Shore in November and December, are the most important for competitors, and big finishes or poor results can flip rankings around with ease.
Regardless of what happens, Moniz is ready for anything and thinks his big chance at qualification is coming at the perfect time. "I'd always say I didn't want to qualify when I was 18. I wanted to have fun in my teenage years on the QS, just traveling and doing surf trips, and I said I wanted to qualify when I was 21 or 22," says Moniz. "I didn't want to go up there too young and feel too pressured, because when you're too pressured, you don't surf to your abilities. I want to show everyone how I surf."