Hawaii's Bryan Clay wins Olympic decathlon gold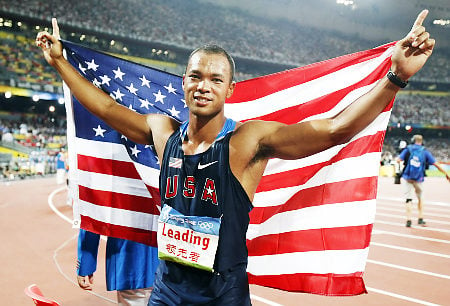 All due respect to Michael Phelps, but Oahu-raised Bryan Clay became "the world's greatest athlete" today.
Clay stayed ahead of competitors through two days and all 10 events of the Olympic decathlon competition to take home the gold medal. He is the first U.S. athlete to win the event since Dan O'Brien at the 1996 Atlanta games.
Clay, 28, had entered the 2008 Olympic games heavily favored to win the decathlon. He earned his ticket to Beijing by scoring 8,832 points in the U.S. Olympic track and field trials—the highest score from an American athlete in 16 years.
Clay didn't beat that personal best score in Beijing. But his 8,791 final point count after completing all events was 240 points ahead of his closest competitor, Belarus's Andrei Krauchanka. Roman Sebrle of the Czech Republic, who outscored silver medalist Clay for the gold at the 2004 Athens Games, finished sixth.
Clay is Hawaii's second gold medalist of the Beijing games, and first individual gold medalist. Oahu's Natasha Kai was the first, as a member of the U.S. women's soccer team.
"I can't tell you how happy I am to have worked for something for so long, and finally accomplish it, and have my dreams come true," said Clay, to reporters after the win.
The Californian, who returns to Hawaii when not training, said he would defend his gold in London, the site of the next Olympic Games.
"I'm hoping to continue to do this through 2012," said Clay. "I hopefully can get another medal. I don't know if anybody's got three medals at the Olympic Games. That's maybe another goal."
He had a more pressing goal for the near future.
"I just want the Wheaties box," Clay told NBC, grinning. "Put me on the Wheaties box."
Click here for NBC's account of Clay's win and stats in all 10 decathlon events.