Here's What Our Southwest Airlines Flight from Honolulu to Kahului, Maui Was Like
And it was better than we had expected.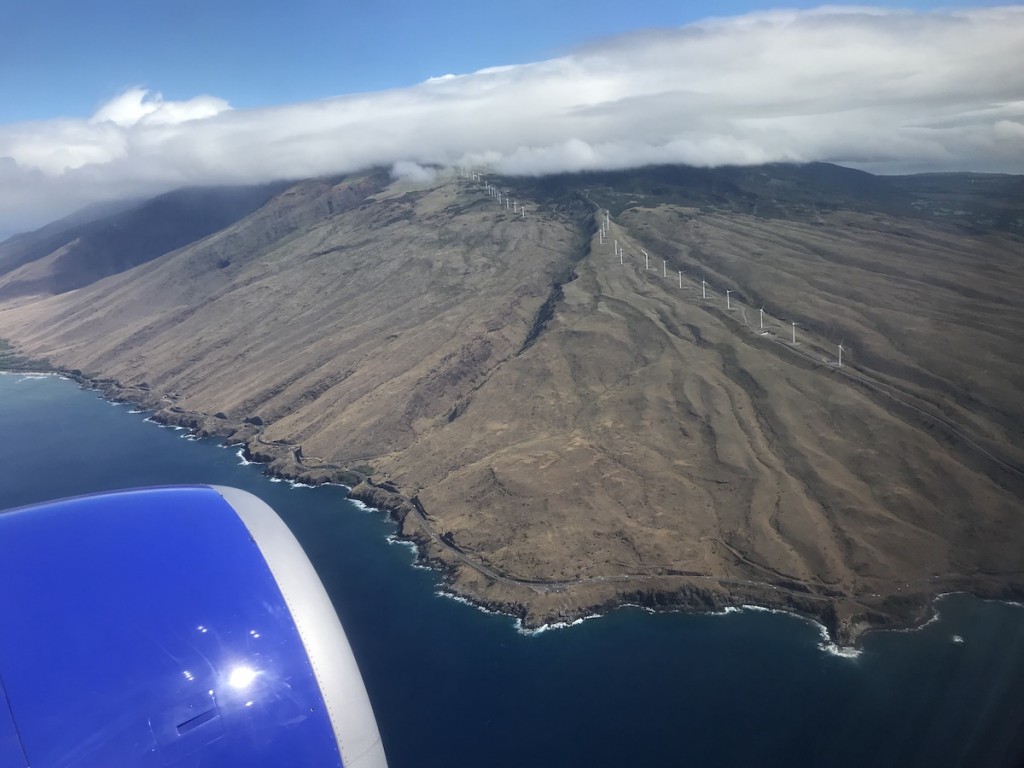 When low-fare carrier Southwest Airlines announced it would start service from California to Hawaii in March, the news was received with mixed emotions.
Many welcomed the competition, which would likely mean lower fares to the Islands. Others bemoaned the carrier, which offers no-frills service and no assigned seating. (This brought back memories of waiting in line at the gate for Aloha Airlines interisland flights.)
In March, Southwest rolled out routes between Oakland and San Jose, California to Honolulu and Kahului, Maui, with one-way tickets starting as low as $49. (That fare didn't last.)
We were excited about its interisland service, which began on April 28 with a route between Honolulu and Kahului. (Service between Honolulu and Kona, Hawaii Island started on May 12, with a Hilo route expected in the fall.)
I booked a flight to Maui last Wednesday, opting for the Wanna Get Away fare of $29 one way. (What a deal!) There are three different fares offered by Southwest: Business Select is its top fare, which includes priority boarding—you are the first to select seats onboard—and your ticket is fully refundable and changeable without fee; Anytime fares get similar perks as Business Select except no priority boarding; and Wanna Get Away fares come with the basic perks of Southwest—two checked bags for free, no change fees—and are much cheaper.
Southwest doesn't depart from the interisland terminal at the Daniel K. Inouye International Airport. Instead, you have to head to Terminal 2 and walk to Gate 6, which is new and features charging stations for your electronics and very clean bathrooms.
There's a trick to boarding: The earlier you check in—you can start checking in for your flight 24 hours before your departure time—the higher your boarding priority. I wound up with the seating priority B15, which meant I followed the A group. When your group is called—in this case, group B—you line up in numerical order. Yes, in numerical order. So I stood between B14 and B16. It was simple. You can also purchase upgraded boarding at the gate when available. The price was $30 per person the day of my flight.
Once on board you are free to pick whatever seat you want. I snagged a window seat in the middle of the plane. The legroom was noticeably better on this plane compared to other interisland flights. No one fought for seats or overhead compartment space. The whole thing was very civilized.
The flight attendants were casual, in polo shirts and ceramic plumeria flowers in their hair. Just after takeoff, we were given a bag of pretzels—"Just because we like you," it read—and a choice between water AND Ocean Spray cran-grape juice. "It's a short flight, folks," one of the flight attendants reminded the full cabin.
In less than half an hour, we were landing in Kahului.
I recently booked a trip to Hilo on a competing airline and it cost me $250 roundtrip. On Southwest, I paid about $60 for a roundtrip ticket to Maui—and I could bring on two checked bags for free. For such a short flight, and with just one person traveling, an assigned seat just isn't worth the expense. My advice? Check in early and bring your own snacks. Southwest will do the rest.