HIFF flicks on Waikiki Beach this weekend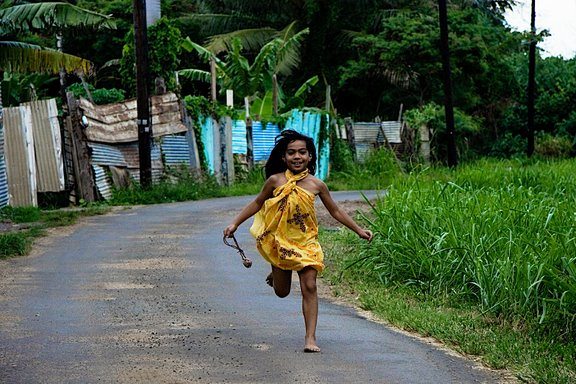 If you want great art-house cinema in Hawaii this week, look no further than Waikiki beach.
The Hawaii International Festival still kicks off tomorrow night as planned. However, in conjunction with Sunset on the Beach, HIFF is also screening a selection of short and feature length films on the sands of Queen's Surf in Waikiki, right across from the Honolulu Zoo.
The HIFF special event happens Saturday, Oct. 11, and Sunday, Oct. 12.
If you haven't been to Sunset on the Beach, it's quite the experience. A 30-foot screen is erected right on the sands of Waikiki's Kuhio Beach. Food and craft vendors are there. Local musicians perform on a stage in front of the screen before films. All you need is a towel or a lawn chair. Admission is free.
On HIFF's beach marquee this weekend are a number of films reflecting the fest's international flavor:
• Showing on Saturday, Chief (21 min) tells the story of a Samoan ruler retreating to Hawaii in an attempt to forget his painful past. By Hawaii director Brett Wagner, the short film drew raves at this year's Sundance Film Festival.
• Saturday's feature presentation is The Wrecking Crew (98 min), Denny Tedesco's documentary about the session musicians who performed alongside artists like The Beach Boys, Phil Spector, The Monkees, Sonny & Cher and Frank Sinatra. The film has some major cred, having screened in festivals spanning from New Orleans to Rome.
• Sunday evening opens with two highly-touted local films that couldn't be more different in tone. The First Hawaiian Snowball Fight (17 min) tells the story of a father who gives his son a gift of snowballs from Mauna Kea on the day Hawaii discovers it will become the 50th state. Legend of Chang Apana (7 min), profiles the legendary 1920s Honolulu police detective who was the model for Charlie Chan.

• Capping things off afterward is Sparrow (86 min), director Johnnie To's Hong Kong film about a pickpocket and his encounter with an alluring woman. Sparrow pays homage to the classic French musical film Umbrellas of Cherbourg.
Screenings on the sand start at 7:00 pm on both nights.
HIFF runs from October 9th to 19th at Regal Stadium 18 Cinemas at Dole Cannery. For more HIFF information and schedules click here or call (808) 528-3456.