Hilton Waikoloa Village's MAKAI Tower is Totally Worth It
Luxurious rooms, reserved pool lounge chairs and access to the Kohala Spa's facilities make this upgrade a no-brainer.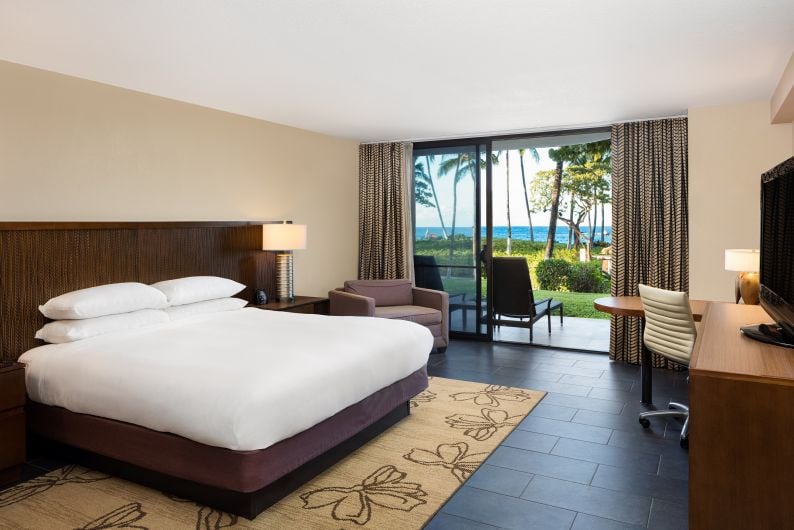 Upgrading your stay at a hotel or resort can mean a lot of things. Often times, you're moving to a better room. Sometimes you get free breakfast. But upgrading to the MAKAI at Lagoon Tower at the Hilton Waikoloa Village on Hawaii Island means so much more.
Just staying at the Hilton Waikoloa Village, one of the largest resort properties in Hawaii, is luxurious enough. You can take an electric-powered boat or tram to your room. Wine and dine at Nui Italian Restaurant. Explore the resort's expansive art and sculpture collection. And even in the face of all of this, the MAKAI at Lagoon Tower raises the bar with its 162 renovated and refurbished rooms alone, which include either a single king bed or two queens. Regardless of your sleeping arrangements, expect to find a lavish bathroom setup—we're talking big, bright vanity mirrors and glass-enclosed showers—equipped with the resort's signature Coco Mango bath amenities.
The actual room, not just the bathroom, is larger than most hotel rooms, at 530-square-feet, with high ceilings and a view out to Waiulua Bay. The Lagoon Tower is also the closest to the lobby, meaning that you can actually walk to it in a few minutes. Seeing as how the resort's property measures 62 acres and walking from one end of the hotel to the other can take nearly half an hour, this is definitely a perk. And while only some rooms come with a lanai (veranda), which serves as a perfect vantage point to check out the rest of the 62-acre property, every one has a plush robe, which we care about.
This may seem like a lot already, but the perks upgrading to MAKAI goes so much further than just luxe accommodations. Once MAKAI guests check-in, they are given a lightweight bracelet that will become their keys to the city-sized resort.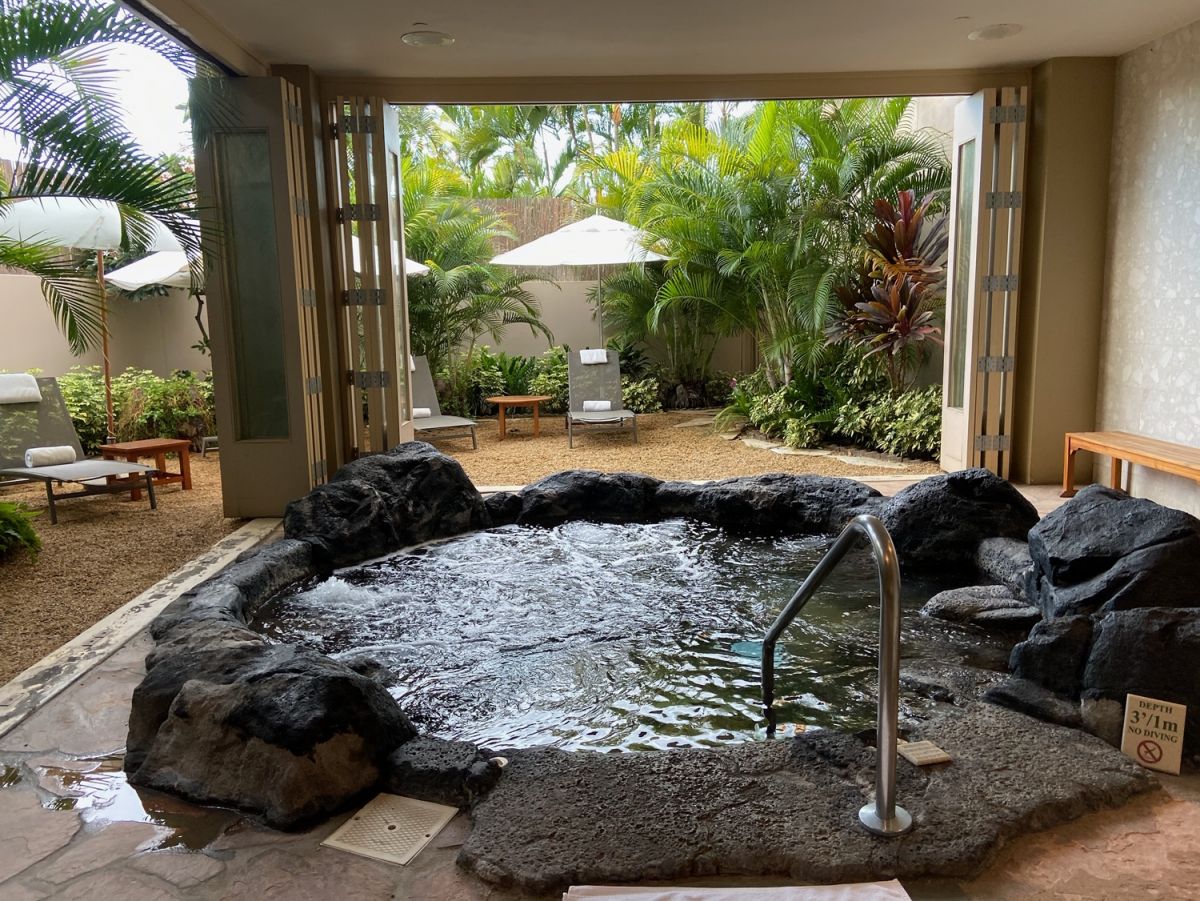 As long as a MAKAI guest is wearing their newest accessory, they will be given access to the Kohala Spa, where they can take advantage of the Jacuzzi, steam room and fitness center. The resort also has a dedicated lounge chair area at its pool for MAKAI guests, and your upgraded amenities will also include an exclusive concierge and a fast-track luggage service.
For more information, visit the Hilton Waikoloa Village's website or call (808) 886-1234.