Honolulu Museum of Art spotlights letters by Hawaii's last monarch, Queen Liliuokalani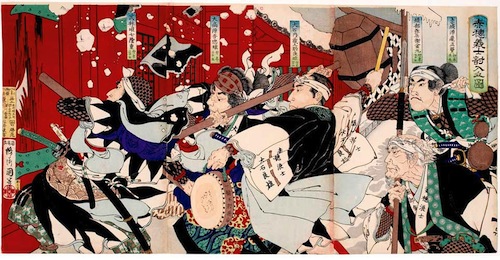 Earlier this year, The Honolulu Museum of Art unveiled its new plans for Spalding House, the verdantly landscaped hillside estate — previously home to The Contemporary Museum. Much of The Contemporary Museum's 3,000-strong contemporary art collection is now housed at the downtown area Honolulu Museum of Art, which absorbed all of the former's assets in a 2011 merger of the two museums.
The debut exhibit, Spalding House: A Thousand Words and Counting (five small-scale shows illustrating aspects of literature), opened this fall. As the 2012 calendar wraps up, three shows remain: "Letters to Queen Liliuokalani" (through Jan. 2, 2013), "Francisco Goya: Los Proverbios," and "Code/Character: The 47 Ronin" (both through Wed., Dec. 26).
"Letters to Queen" features 21 letters written by Queen Liliuokalani, Hawaii's last queen. They portray a monarch deeply worried over issues regarding Crown Lands and other matters. Museum visitors invited to compare these long and thoughtful works to Hawaiian poet Nou Revilla's 21st-century visual poem distilled from the Queen's letters.
"Los Proverbios" spotlights the 18th-century Spanish master's print series of surreal scenes, which serve as visual metaphors. And "The 47 Ronin" is made up of woodblock prints depicting a classic Japanese tale of honor and revenge among masterless samurai. According to a museum description of the show, "Ronin" offers up "excellent examples of character development in literature."
For additional information about The Honolulu Museum of Art at Spalding House, 2411 Makiki Heights Drive, click here.