How Kauai's North Shore Has Changed for Visitors
A year after rushing floodwaters shut down a portion of Kauai's north shore, the area prepares to reopen to the public—with some changes.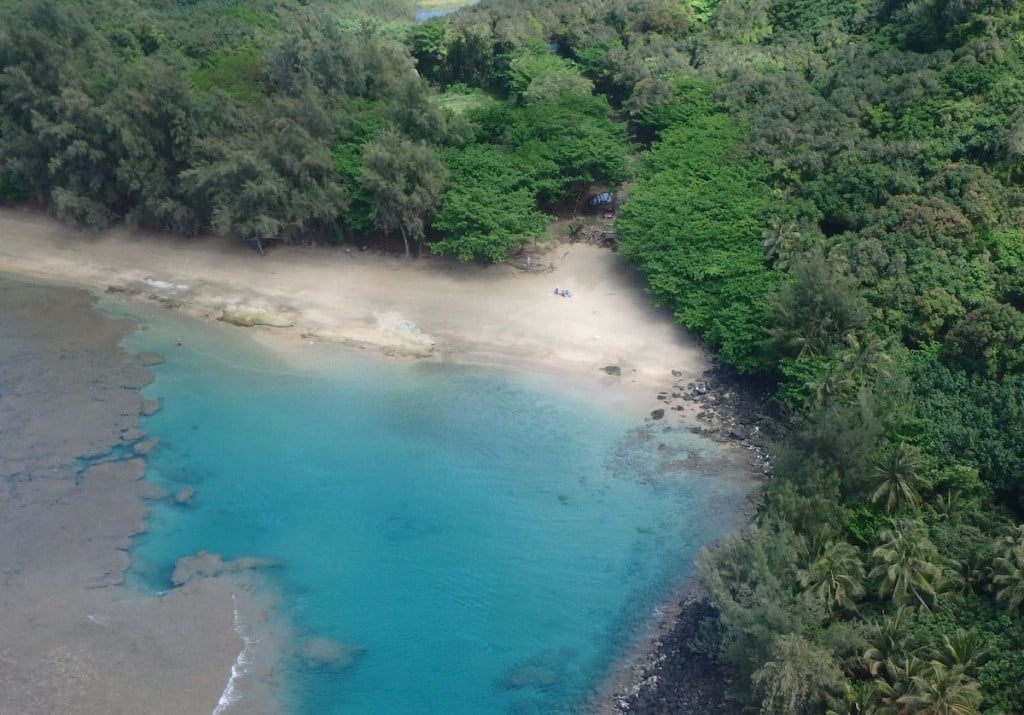 It's been over a year since the north shore of Kauai faced record-breaking rainfall and torrential flooding, which inundated farms, destroyed homes and disrupted many local businesses. While some community members are still reeling from the floods' effects, others eagerly await the reopening of the western end of Kuhio Highway and the renewal they hope will come with it.
This is part one of a three-part series.
No one saw it coming. On the night of April 13, 2018, forecasts called for some potential rain, nothing the residents and visitors of Kauai—home to Mount Waialeale, one of the wettest places on Earth—were unfamiliar with.
However, the next two days brought up to 53.57 inches of rain in some areas, submerging bridges under 8 feet of water and forcing the helicopter evacuations of over 340 people from the towns of Haena and Wainiha from April 16 to 18, according to the National Weather Service and an April 18, 2018, news release from the Hawaii Emergency Management Agency.
These two small communities were soon shut off from the public, but not by police barriers and officers. Around noon on April 14, landslides had isolated the small towns—and their inhabitants—from the rest of the north shore, and Jet Skis, boats and helicopters were required to rescue individuals as they gathered on beaches, waiting for help.
Kuhio Highway reopened
For over a year, the westernmost stretch of Kuhio Highway on Kauai—the road that leads to the popular Kee and Tunnels beaches, as well as Haena and Wainiha—has been inaccessible to the general public. Contractors and residents of those areas are the only individuals allowed past Waipa Bridge as workers continue to repair the roads and bridges heavily impacted by the floods.
There was also a rockslide near Hanalei Bridge May 4, which has reduced the traffic going into and out of Hanalei to one lane, in alternating directions, while workers stabilize the slope.
It's led to the misconception that the north shore of Kauai is "closed," when, in fact, a large part of Hanalei, which is located just before the repairs, is up and running. There's only a one to three-minute wait to get past Hanalei Bridge, says Haleakala Anakalea, office and sales manager at Kayak Hanalei.
This last portion of Kuhio Highway is currently set to reopen June 17 (a date that has been pushed back several times), finally allowing visitors to return to the beloved region. A community blessing of the highway took place the week of June 3 to acknowledge the reopening.
While the area beyond Hanalei is widely known for its beaches ideal for snorkeling and swimming, it also holds some of the island's most stunning parks and botanical gardens. In addition to the opening of Kuhio Highway, Napali Coast State Wilderness Park (which includes Kalalau Trail) and Haena State Park (which contains Kee Beach and the entrance to Kalalau Trail) will open for hikers and adventures.
Changes to Haena State Park
The landscape isn't the only thing that's been altered by the floods. Haena State Park will be following the new Haena State Park Master Plan, which was finalized in May 2018 to manage the park's crowds and protect its resources. The plan builds off of a previous plan from 2001, updated to reflect the increased problems caused by the popularity of Kalalau Trail and Haena State Park.
According to the park's master plan, the daily visitor count will be capped at 900 individuals via a controlled entry point. Non-Hawaii residents must pay for online reservations in advance, whether they're there to hike breathtaking Kalalau Trail or see Kee Beach. The rule applies no matter how they get there, too, whether by car, shuttle or walking into the park on their own. To open up the park to the local community, Hawaii residents don't have to pay or make reservations.
The plan will have a huge effect on parking for those traveling to the beach or one of the park's trails. Where there were previously two lots that could fit around 200 cars—a count done before the flood by park staff, including cars parked illegally—there will only be one parking lot, with space for 100 cars.
In addition to this, the park plans to increase fines for illegal parking to discourage unsafe practices of the past, with cars parked alongside the highway, creating congestion. The sides of Kuhio Highway, from Haena Place to Kee Beach, are now no-parking zones; parking there can result in a $200 fine and additional $200 surcharge.
Those looking to camp overnight along Kalalau Trail are exempt from the 900-person cap on the park—just have the camping permit handy—but they won't be able to park overnight in the lot.
New shuttle system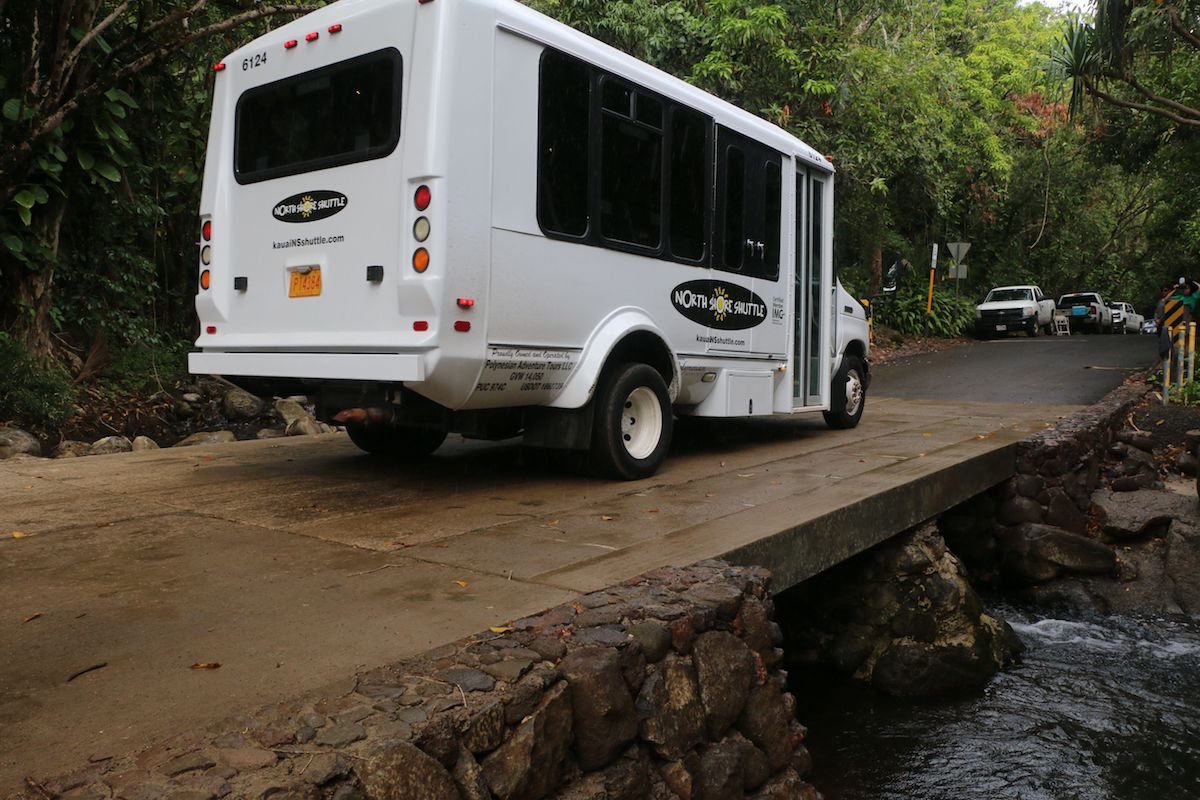 Our recommendation? Save yourself the trouble of searching for parking and take advantage of the Hanalei Initiative's new Kauai North Shore Shuttle, which will begin running in June from Princeville Makai Golf Club to Haena State Park.
Tickets and reservations will be available online—reservations are required for anyone looking to get off at Haena State Park. When you purchase the shuttle reservation to Haena State Park, your day pass into the park is included. Tickets to Haena State Park are $11 round trip; other tickets are $2. County of Kauai bus passes will be allowed. The shuttle will run seven days a week, every 30 minutes from 8 a.m. to 5 p.m. Ticket prices and shuttle run times may change.
The shuttle's online reservations will be available on the Hanalei Initiative's website after the highway opens.
Other proposed stops on the shuttle route include Haena Beach Park (Tunnels Beach) and The Dolphin Restaurant in Hanalei—the first building you see as you enter Hanalei—among others. It's one solution to navigating the northern side of the Garden Isle.
Limahuli reopened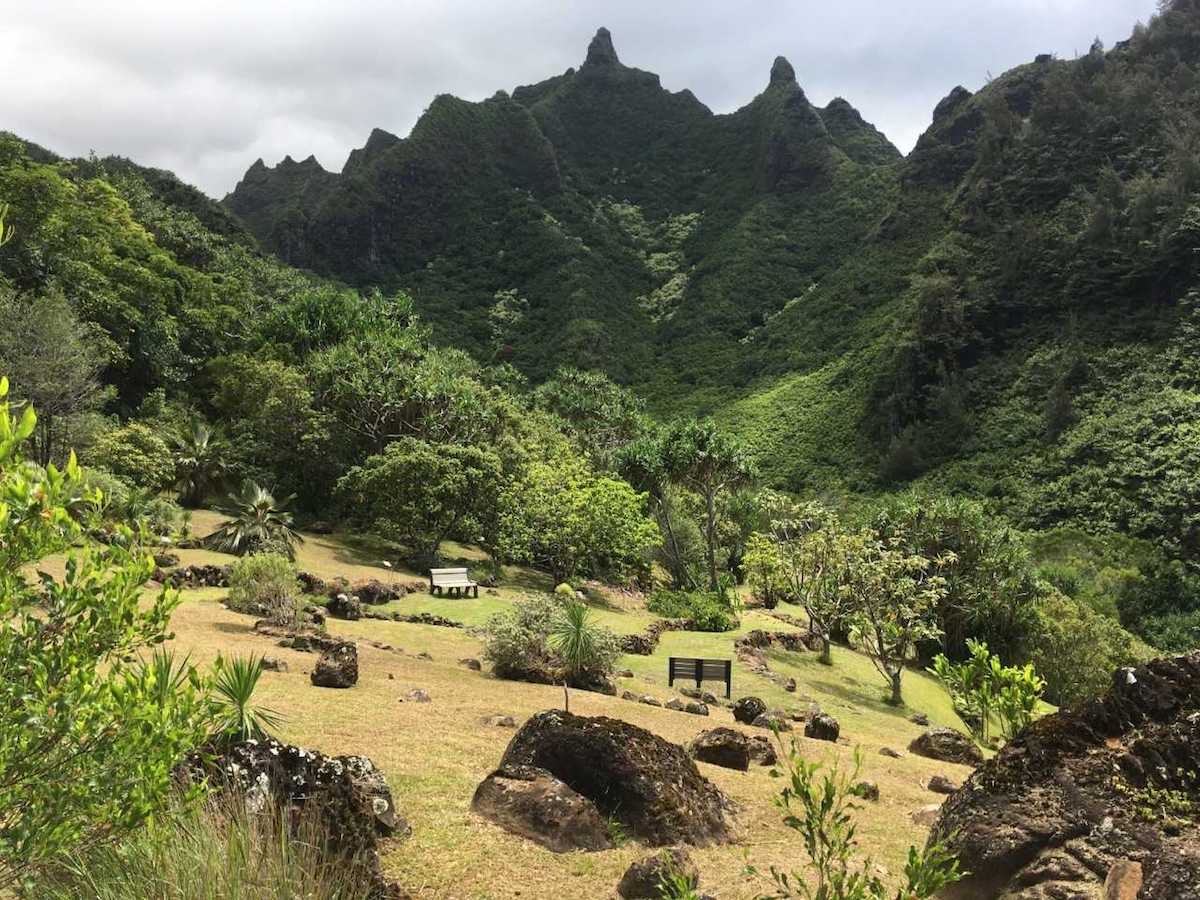 The shuttle will also bring visitors to Limahuli Garden & Preserve, part of the nonprofit and non-federal National Tropical Botanical Garden located next to Haena State Park. After over a year of recovery efforts and grants from the Hawaii Community Foundation, the garden is ready to open its doors to the public again. It's currently slated to reopen June 18, following the opening of Kuhio Highway.
Limahuli also will follow the Haena State Park Master Plan—requiring you to register for guided and self-guided tours to minimize crowding—and encourages visitors to take advantage of the new shuttle service.
"Adopting more sustainable tourism practices will allow the garden to benefit the community, the area's natural and cultural resources and our visitors who come to engage in this very special place," Limahuli's website states.
Reservations for self-guided and guided tours to the garden can be made online or over the phone.
Tourism industry on the north shore
Kauai has seen a dip in visitor numbers compared to previous years. In April 2018, 111,304 people flew to Kauai, according to the Hawaii Tourism Authority. That same month this year saw 106,009, a 4.8% decrease.
Visitor spending on the island reflected the dip, with a 14.8% decrease from last year.
The island has seen 1.4% fewer visitors so far this year, compared to last year, according to the Kauai Visitors Bureau. Sue Kanoho, the bureau's executive director, says it's difficult to know how much of this change is due to the effects of the 2018 flooding.
This is partly because Kauai saw a record-breaking amount of visitors in 2018, with hurricanes in Puerto Rico and volcanic activity on Hawaii pushing many vacationers to the Garden Isle instead. Without those events this year, travelers have more options to choose from, which makes it impossible to know how much of the drop in visitors is due to the flooding rather than the reopening of other vacation options.
However, popular spots such as the Waioli Huiia Church in Hanalei are seeing more tourists trickle through, despite ongoing repairs, says Nicolle Jones, the church's administrative assistant. The church is known for its picturesque location and size, as well as its historic value, with structures dating back to 1843. It holds a Sunday service in both olelo Hawaii (Hawaiian language) and English.
Things might be changing a little on Kauai's north shore—from landscapes to policies—but the heart of this community remains.