How Pacific Whale Foundation protects and advocates for Hawaii's humpback whales
The nonprofit also offers thrilling, unique whale-watching tours on Maui.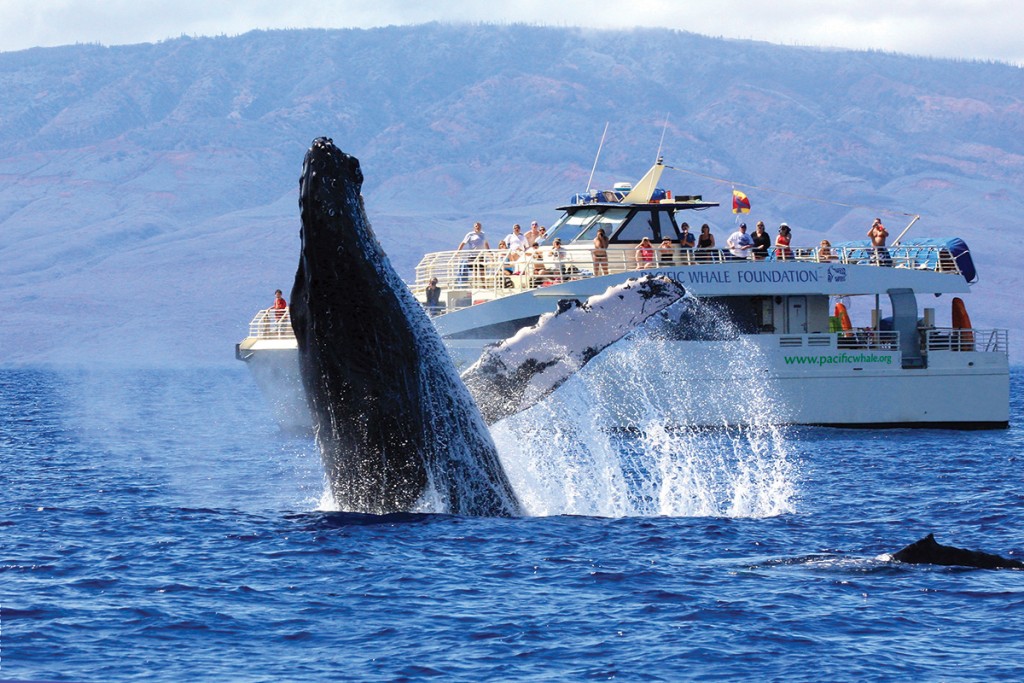 Winter on Maui means it's time for humpback whales. More than half of the North Pacific humpback whale population, estimated at over 20,000 strong, visit the waters of Maui Nui each year.
Once hunted to the brink of extinction, humpback whale populations fell by an estimated 90 percent before a 1966 ban on commercial humpback whaling. In addition to the ban, efforts of activists and ocean organizations have restored many populations to healthy numbers. Another key factor in rejuvenating humpback populations was the creation of an economic industry revolving around whalewatching and the public advocacy it brings. Though several organizations offer whale-watching tours on Maui, Pacific Whale Foundation is a unique entity.
With a mission to protect the ocean through science and advocacy, and to inspire environmental stewardship, Pacific Whale Foundation (PWF) conducts Research, Education and Conservation programs for the communities in which it serves. Founded by Greg Kaufman in 1980 as a 501(c)(3) nonprofit organization dedicated to saving the world's whales from extinction, PWF now operates a social enterprise that offers fee-based programs and services through PacWhale Eco-Adventures to help fund its nonprofit work. Combined with memberships, donations, charitable grants and a remarkable group of dedicated volunteers, PWF now reaches more than 400,000 individuals each year through its Maui and Australia offices and research projects in Ecuador and Chile.
It is difficult to pinpoint the "best" tour from PWF. Because there are so many options, you can choose what is best for you personally. More than a dozen different whalewatch and snorkel tours are offered, as well as sunset dinner or cocktail cruises, sailboat options, a stargazing tour, special holiday tours and private charters. In order to educate guests and provide them with all the information they could hope to know about Maui's marine ecosystem, each tour has a Certified Marine Naturalist on board, who has completed a bachelor's degree as well as our intensive 120-hour Eco-U Certification program, developed over the course of 38 years of research.
When you take a tour with Pacific Whale Foundation, you can expect to have close encounters with wildlife including humpback whales, dolphins, coral and colorful reef fish like Hawaii's state fish, the humuhumunukunukuapuaa.
Some of the most unexpected but incredible things that have been seen include a synchronized triple breach of humpback whales, a rare sighting of endangered false killer whales swimming alongside a pod of melonhead whales and playful bottlenose dolphins leaping over humpback whales! The best part about taking a tour with PWF is that all profits go towards nonprofit Research, Education and Conservation work that aims to protect the health of the very environments and wildlife you experience on your ocean tour.
Learn more about how you can help the mission, and book your adventure today at PacificWhale.org.