How to Dive, Snorkel and Explore the Great Outdoors on Hawaii Island
Our recommendations for making a reader's adventurous dream trip come true.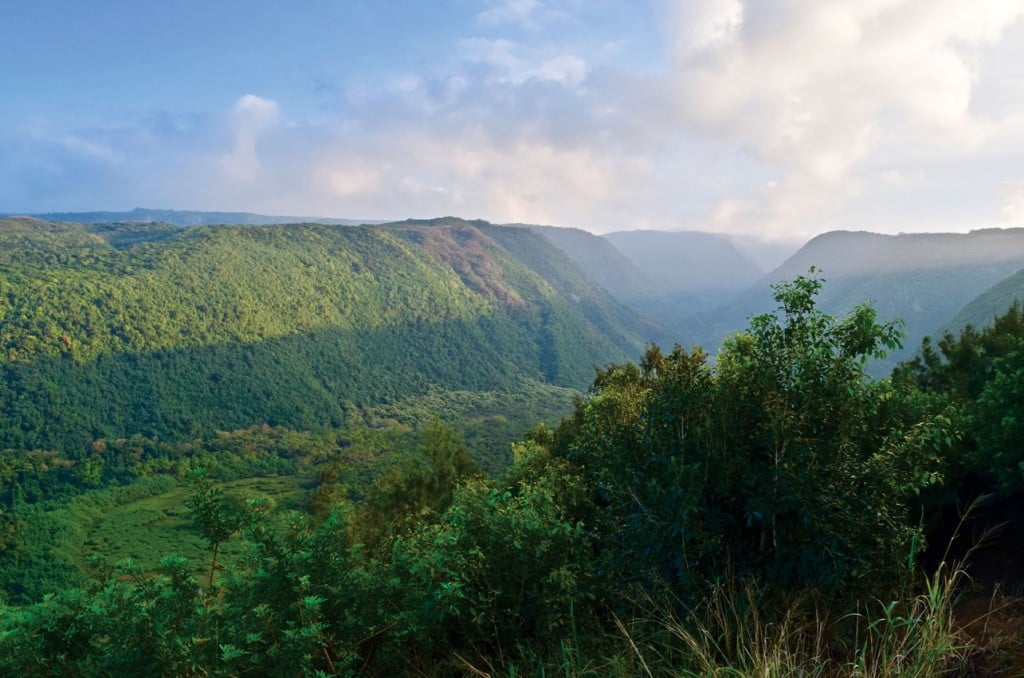 In our May/June issue of HAWAII Magazine, we asked members of our social media audience what their dream trip to Hawaii would be, and then helped plan it out.
"I want to go back to Kona and spend more time hiking, diving, snorkeling, exploring new beaches and sunbathing."—Leslie Newsham, Facebook
How to do it: Kona Boys' Kealakekua Kayak and Snorkel will provide the best five hours you'll spend on the island, snorkeling on a magnificent coastline rich with fascinating history above one of the most pristine reefs in the world. Another must-do: Sail aboard a Hawaiian canoe at night on Eka Canoe Adventures' manta ray snorkel tour in the waters of Keauhou Bay, and watch the gentle giants, illuminated by lights, flip circles below you. Or, dive into black water with Big Island Divers or Jack's Diving Locker to see pelagic creatures and tiny organisms light up the void around you.
On land, Anaehoomalu, Kohanaiki (aka Pine Trees) and Hapuna are a few popular beaches for sunbathing and surfing. If you're looking for seclusion, take your four-wheel-drive vehicle on a bumpy drive, then take a short hike to the secluded, crescent shaped Mahaiula Beach. Hike further and you'll reach the even more secluded Makalawena Beach. Hiking in Kona is usually unshaded and hot around the lava fields, but a few trails to check off your list would be the Kaloko-Honokohau National Historical Park, the Kalahuipuaa Historic Trail near the Mauna Lani Bay Hotel, Pololu Valley in the town of Hawi or the Kona Cloud Forest Sanctuary.