How to make a Lava Flow cocktail like the ones in Hawaii
The tropical classic can be either blended or shaken.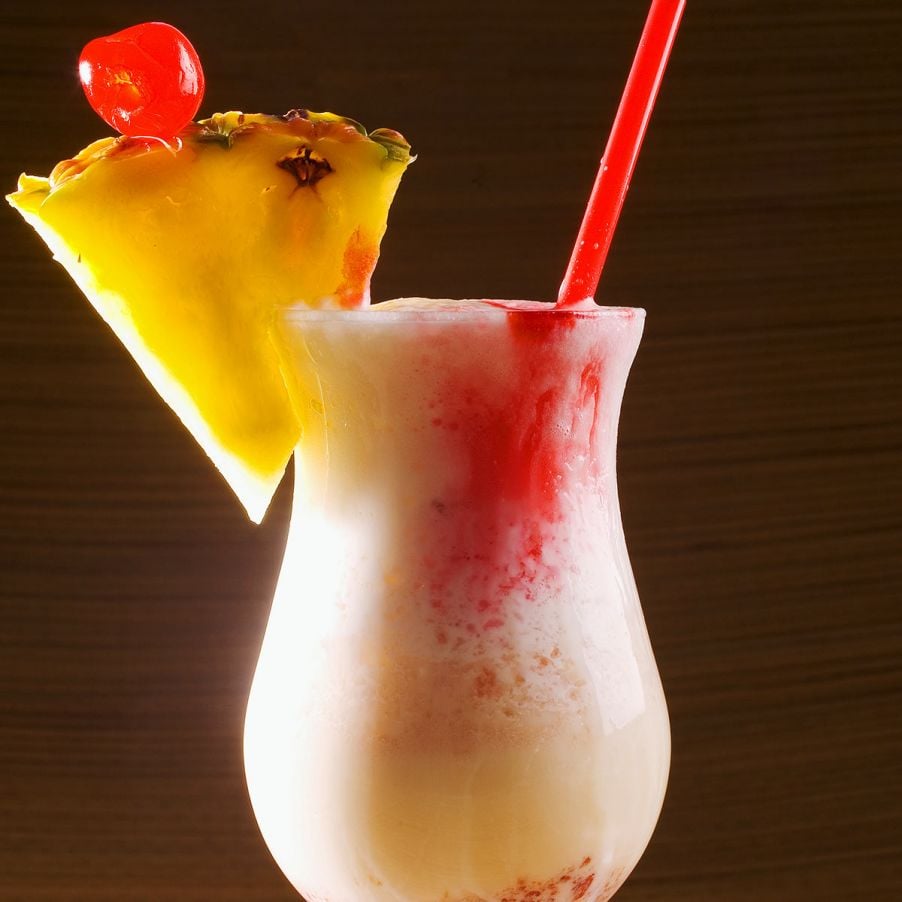 Not one but two HAWAII Magazine readers asked us about this drink.
Wrote one: When in the airport in Honolulu, I had a drink called a Lava Flow while waiting to go to Kona. Can you share the recipe?
You ask, we answer.
We have two recipes. The Lava Flow at the airport (and most other places) is a drink made in a blender, a colorful variation on a pina colada.
The blended drink is perhaps heavy and sweet for some tastes, so we contacted Hawaii's tropical cocktail guru, Joey Gottesman of the Royal Hawaiian Hotel in Waikiki, for his recipe, which we thought might be more refreshing.
So here they are.
First the conventional blended recipe and, next, the recipe from Dr. Joey, as we call him. Having tried both, we prefer Dr. Joey's. But chacun à son goût, as the French say. Or as we say in Hawaii, whatevahs.
Lava Flow Cocktail
1 oz. coconut rum
1 oz. light rum
1/2 banana
2 oz. pineapple juice
2 oz. coconut cream
2 oz. frozen strawberries
The key to preparation is to blend the strawberries and rums separately from the other ingredients, rinsing the blender between steps. (If using strawberry puree, you can skip this and simply blend all ingredients except the puree.)
Pour the strawberry mix or the puree to the bottom of a large glass (a collins or hurricane glass). Then add the blender ingredients, or as it's often done, reverse and pour the strawberry mix on top. The red strawberry mix swirls in the drink, simulating a lava flow.
For much the same ingredients, but a fresher, lighter version of a Lava Flow cocktail, see below .
Here's the recipe for the Lava Flow at the Royal Hawaiian Hotel:

Dr. Joey's Royal Hawaiian Lava Flow
Muddle in the bottom of a Boston shaker glass:
2 fresh strawberries
1-2 in. slice of banana
Fill shaker glass with ice and then add:
1 oz. coconut cream (Coco Lopez)
1 oz. pineapple juice
1.5 oz. Mount Gay Rum (or other golden rum)
Cover with top of the Boston shaker, shake vigorously. Pour into a hurricane glass. Garnish pineapple wedge and paper parasol. Enjoy.