How to Make a Mele Kalikimaka Mai Tai (and More)
There's no better way to get in the festive mood than by crafting one of these boozy holiday drinks.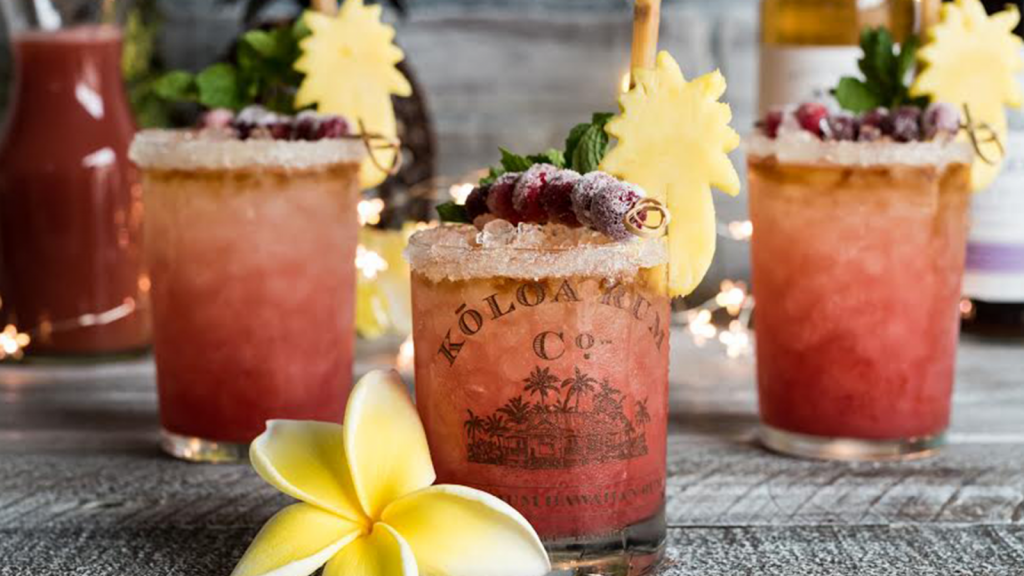 It's the most wonderful time of the year, want to know why? Because it gives you a great excuse to try one of these holiday drink recipes—yes, they're a little boozy—two of which are provided by mixologist and blogger Shanna Schad. The Coconut Coffee Coquito recipe is the brainchild of Honolulu based blogger Kait Hanson.
Mele Kalikimaka Mai Tai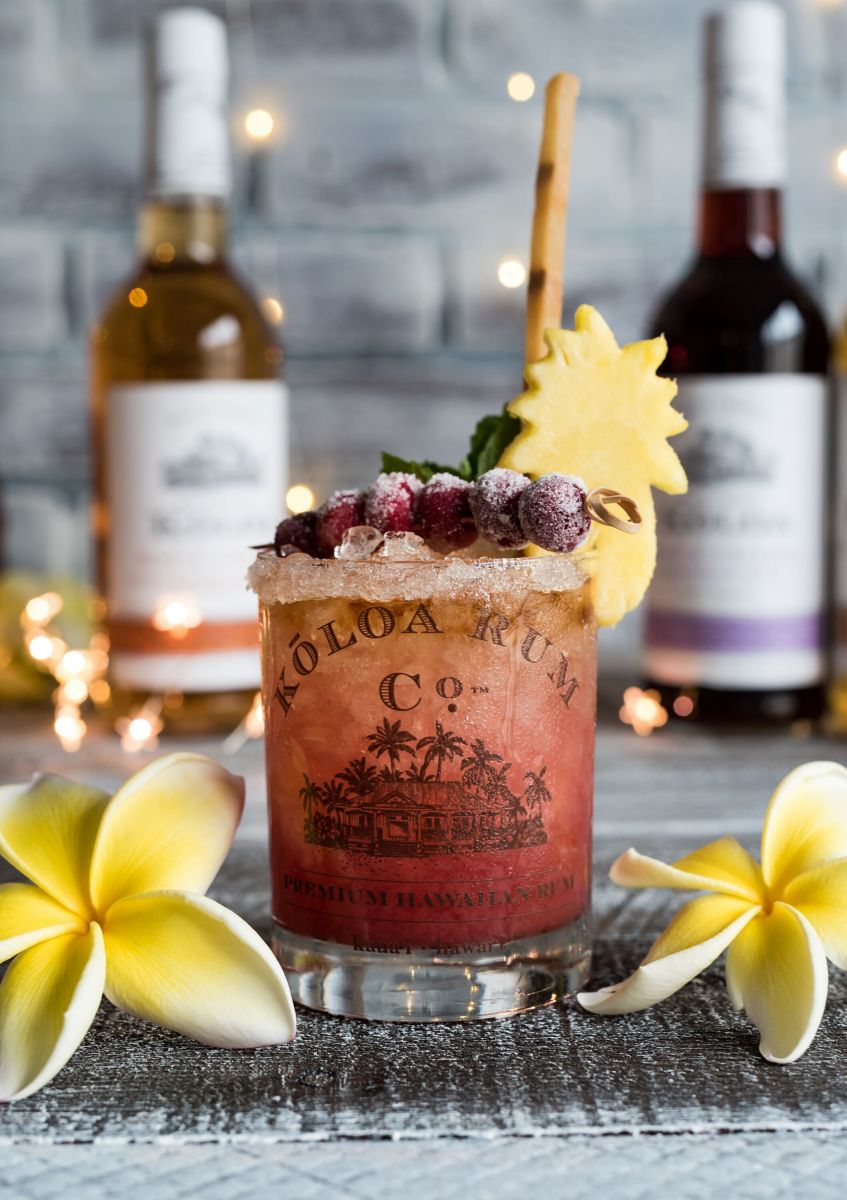 Ingredients (Makes two cocktails)
2 oz. Koloa Gold Rum
2 oz. Koloa Spiced Rum
1 oz. orange curacao
1 oz. orgeat
2 oz. lime juice
1 1/2 oz. pineapple juice
1 oz. cranberry juice
1/2 oz. concentrated simple syrup**
6 to 8 drops Tiki Bitters
1 oz. Koloa Dark Rum
Garnish
Simple syrup
Sugar (Koloa Coconut Rum Sugar)
Sugar cane swizzle stick
Sugared cranberry skewer
Mint
Pineapple slices
Instructions
Fill two large rocks glasses all the way with crushed or pebble ice. Add the gold and spiced rums. Add the remaining cocktail ingredients to a cocktail shaker with ice, shake until well chilled then divide between the glasses. Float a little dark rum on the top of the drinks then garnish with the pineapple, sugared cranberry skewers, sugar can swizzle stick and a large sprig of mint. Serve immediately.
Pear Pineapple Spiced Rum Cider
Ingredients (Makes two cocktails)
4 oz. Koloa Spiced Rum
6 oz. pear cider (non-alcoholic)
3 oz. pineapple juice
1 T. Meyer lemon juice
Garnish
2 T. simple syrup
2 T. cinnamon sugar
Thinly sliced pear rings
Thinly sliced pineapple wedges
Instructions
Pour the simple syrup into a shallow dish and the cinnamon sugar into another shallow dish. Dip rims of glasses into simple syrup, then into cinnamon sugar. Let dry. In a cocktail shaker add ice and combine the cocktail ingredients. Shake well and strain into two cocktail glasses. I used coupe champagne glasses. Garnish with thin slices of pear and pineapple
Coconut Coffee Coquito (Makes two cocktails)
Ingredients
2 oz. coconut cream
1 oz. sweetened condensed coconut milk
1 oz. evaporated coconut milk
1 oz. coconut milk
2 oz. Koloa Kauai Coffee Rum
Dash vanilla and nutmeg
Garnish
Nutmeg
Cinnamon
Instructions
In a shaker with ice, combine coconut cream, sweetened condensed coconut milk, evaporated coconut milk, and coconut milk. Shake well. Open the shaker and pour in Koloa Kauai Coffee Rum with just a dash of vanilla and nutmeg. Gently shake. Strain in a coupe glass and garnish with nutmeg and cinnamon.