How To Solo Hike in Hawaiʻi
What you should know, do and pack if you're hitting the trails alone.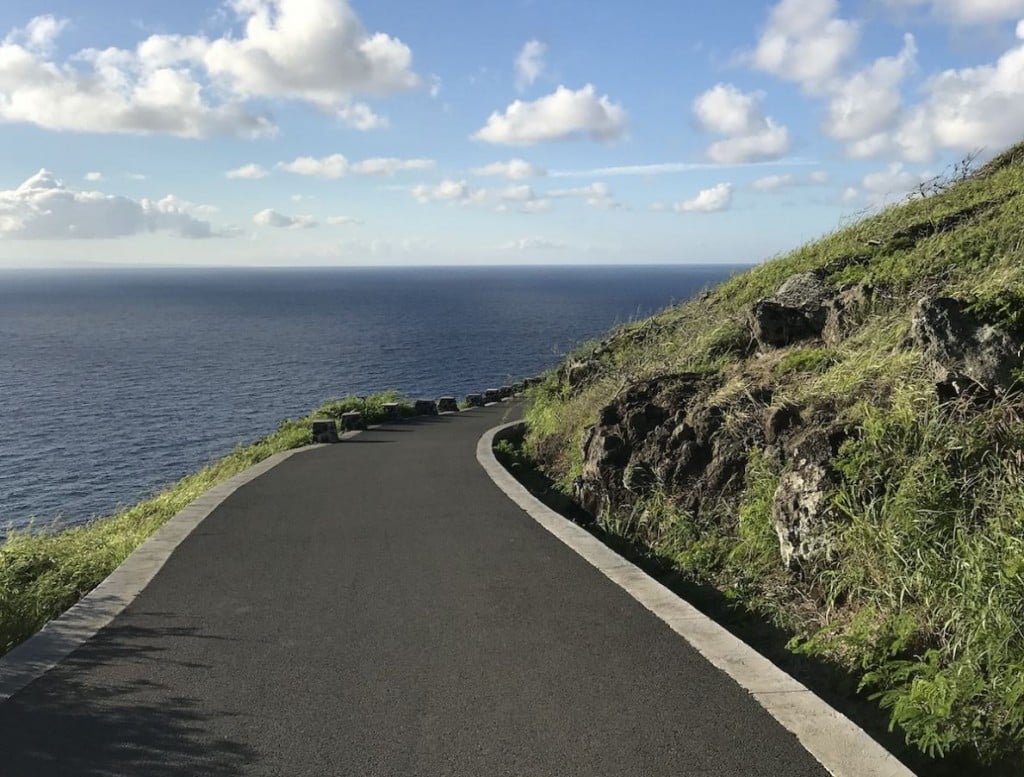 Hiking alone isn't something I'd recommend to just anyone.
You have to know the trail well, be in great physical shape, venture out in optimal conditions, pack enough water and snacks, and have a charged cell phone handy.
It's always, always safer to hike with other people.
But in the case of the latest stay-at-home, work-at-home order issued by Honolulu Mayor Kirk Caldwell yesterday, which reopened hiking trails starting Sept. 10 to solo treks only, there are no other options.
That means if you want to hike on Oʻahu right now—at least until this emergency order is lifted—you've gotta do it alone.
Solo hiking isn't new or impossible. In fact, a quick search for #solohike on Instagram turned up more than 109,000 posts. The phrase "solo hiking" on Google garnered 123 million search results. And Cheryl Strayed's 2012 memoir "Wild: From Lost to Found on the Pacific Crest Trail" inspired legions of women to embark on the rugged Pacific Crest Trail, which spans 2,650 miles from Mexico to Canada through California, Oregon and Washington.
Clearly, people are doing it.
I hike alone all the time—mostly out of convenience, often because of preference. To me, it's a revitalizing, uplifting experience, a time to reflect or work through problems, to be quiet—to get away from a rambunctious 3-year-old who can't keep still or quiet for longer than 10 seconds. In nature, alone, you can be present and listen—to forest birds, to rustling leaves, to your own breath. It's one of my personal indulgences.
That said, I'm always armed with pepper spray and a big stick.
If you're planning to hit the trails this week alone, here are some tips to be safe while reaping the benefits of solo hiking. (Note: This is good advice for all hikers, not just solo ones.)
Know Your Limits
Be honest with yourself about your abilities, experience and trail knowledge. Just because your co-worker summited 4,025-foot Kaʻala on Oʻahu alone doesn't mean you can. Mistakes are made when you're overfatigued or dehydrated. Stay within your comfort (and skill) level. You can always work your way to more challenging hikes later. For now, safety is your No. 1 concern—not how many likes you'll get on Instagram.
Choose Wisely
There are dozens of easy, safe state-managed trails in Hawaiʻi that are great for solo hikers. (See a list of state trails here.) Pick ones that are well traversed, which ups the likelihood you'll encounter people who can help you if you're in trouble. And consider other factors such as safe parking and security check-ins. Some of these trails include Makapuʻu Lighthouse Trail in East Honolulu, ʻAiea Loop Trail in ʻAiea on Oʻahu, ʻAkaka Falls Trail in Hilo on Hawaiʻi Island and Māhāʻulepū Heritage Trail on Kauaʻi. Do NOT hike on closed trails or ones traversing private property.
Check the Weather—and Prepare For It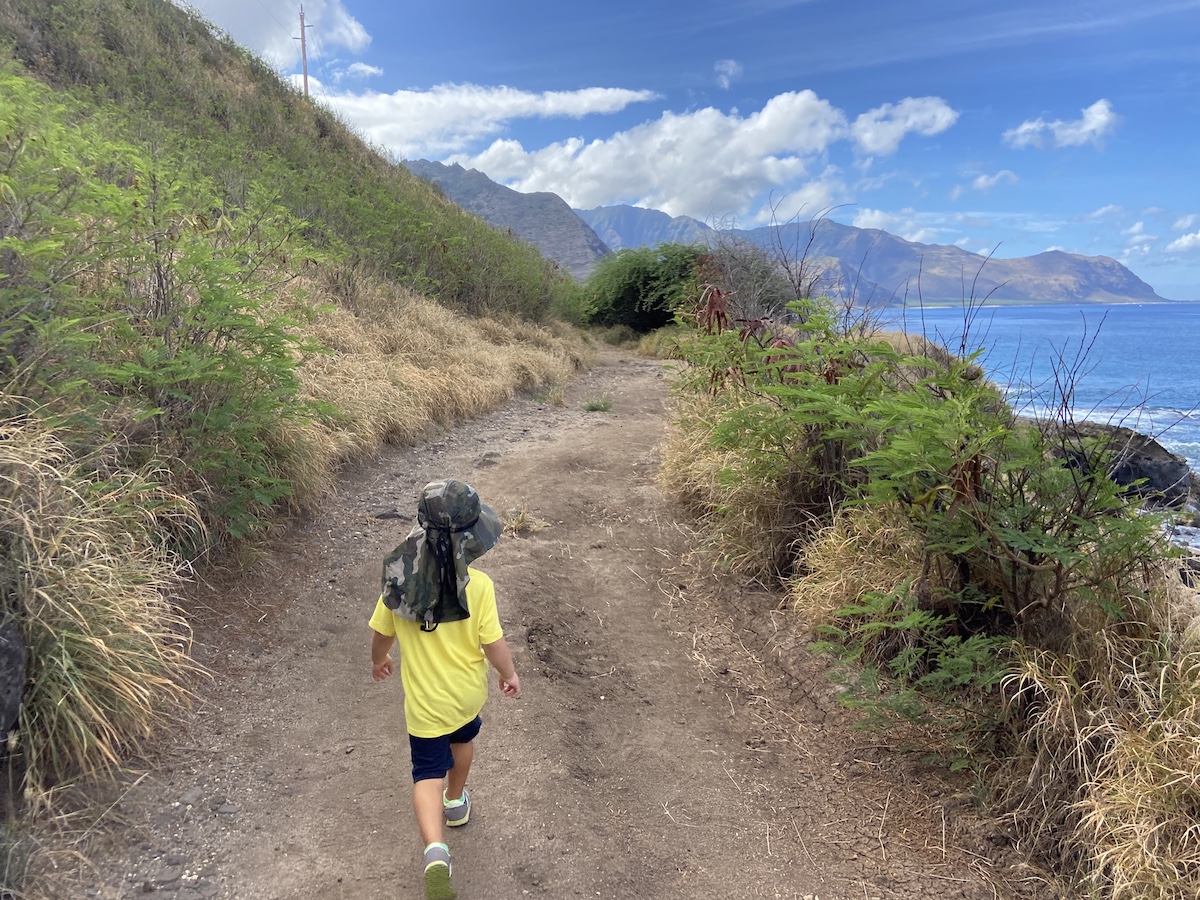 Trail conditions can change very quickly, even with just a light rain. It's imperative to check the weather before heading out. And it's not just rain you should be concerned about. Some trails—like the 3.5-mile Kaʻena Point Trail in West Oʻahu—is exposed with little to no shade. You'll need to bring adequate sun protection and a lot of water.
Hike During Daylight Hours
Don't underestimate the time it may take you to complete a hike, even a seemingly easy one. Avoid heading out in the late afternoon; you don't want to be caught on the trail after sunset. Keep track of your time.
Tell Someone Where You're Going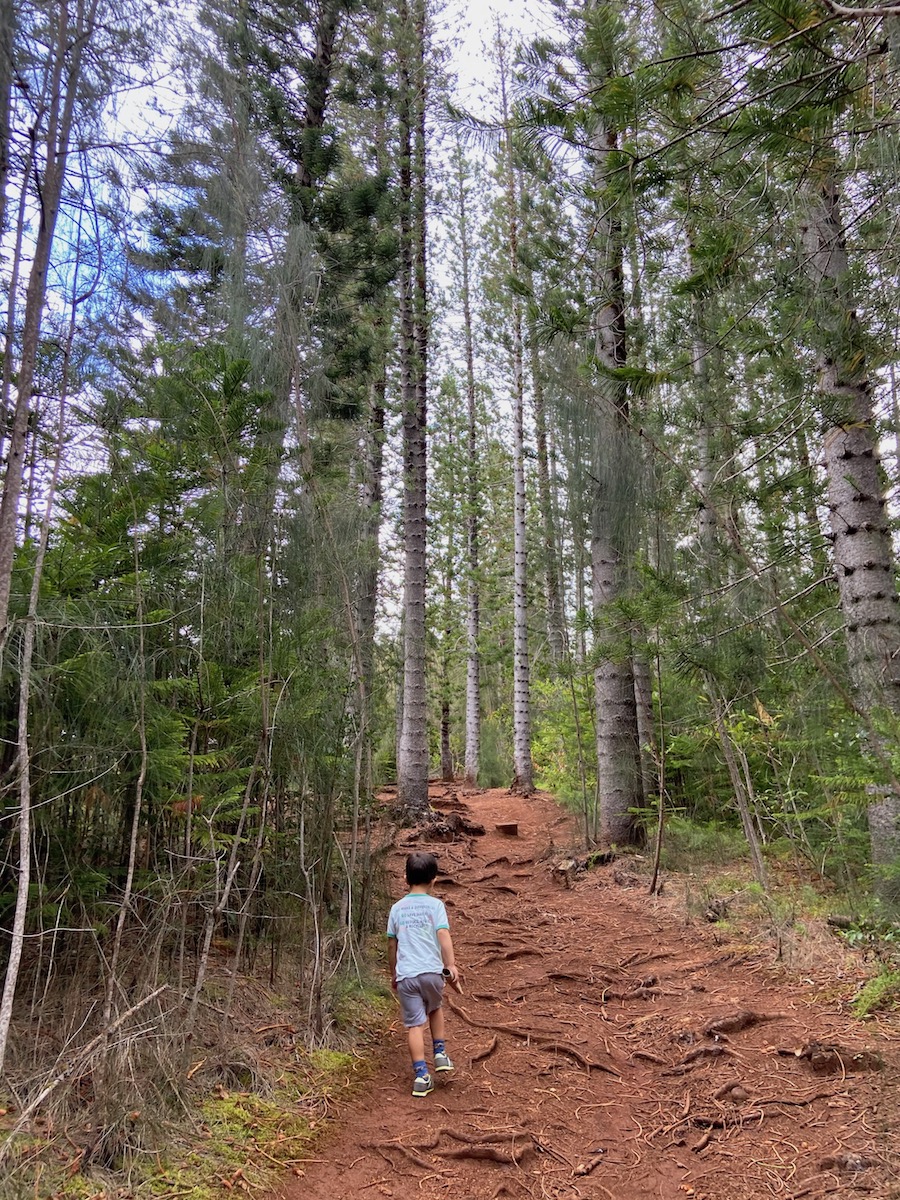 Make sure someone knows your hiking plans, including trail name, location, start time and estimated time of return. Keep your charged cell phone with you at all times. But remember: Cell service may be spotty—or non-existent—on some trails.
Stay on the Trail and Follow Posted Signs
The state manages these trails for a reason: to keep you safe. Do not venture off marked trails for any reason and heed posted signs. If possible, carry a trail map.
Be Prepared
Every hiker should carry the following: water, snacks, charged cell phone, basic first-aid kit. Wear sturdy and comfortable shoes with good traction. Wear sunscreen and consider bringing some kind of rain gear. Avoid using headphones—you should be fully aware of your surroundings if you're hiking alone.
Know You're Hiking at Your Own Risk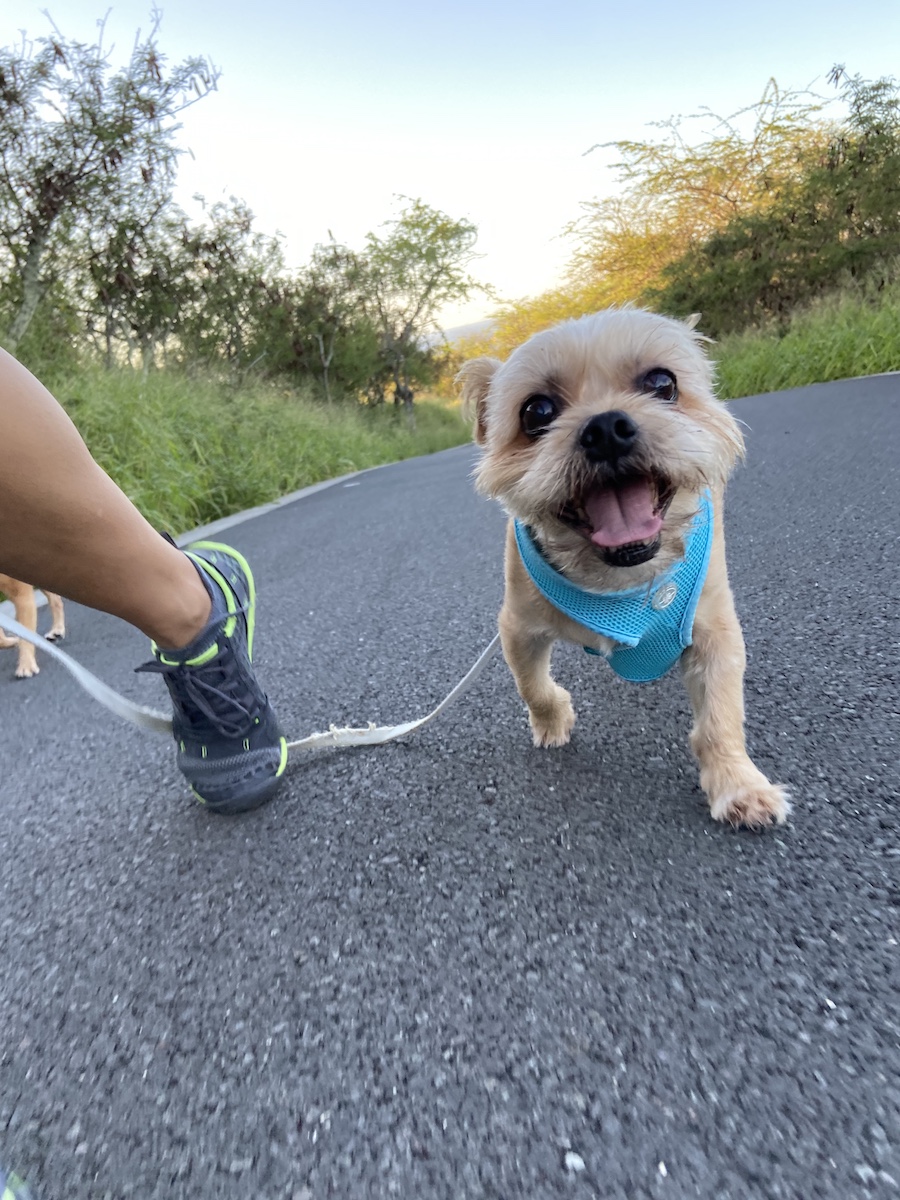 No trail is 100% safe. There are always risks: injury, theft, animals, getting lost. Even the state recommends hiking in groups. So if you're going to hike alone, make choices based on safety—not social media.