How to Spend 48 Hours in Hana
Here's how to make the best out of two days in paradise.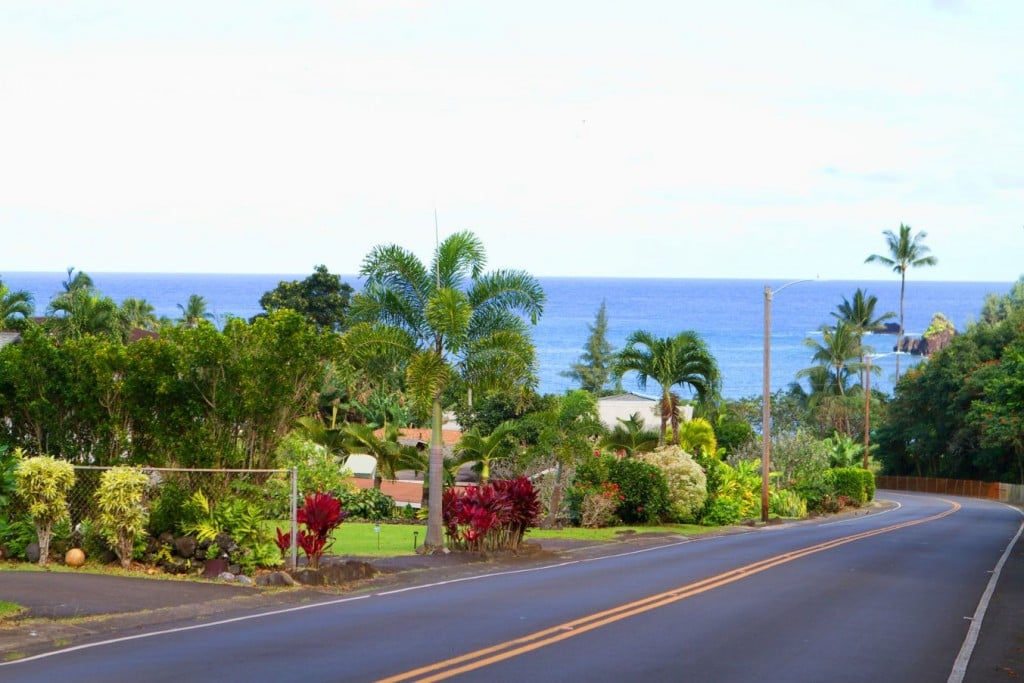 So you've made it to Hana, whether by driving or flying, and you've got a whole two days to check out the tiny town and nearby region. Here are our suggestions on what to do and eat, and some hidden gems for you to uncover in this friendly little East Maui town.
DAY 1
6 a.m. (or half an hour before sunrise)
Start your adventure by watching sunrise at Fagan's Cross, a large lava rock cross on a hill overlooking Hana Bay. Park at the lot at the base of the hill and grab a flashlight for the 20-minute hike up the paved incline. The sun rising over the lush Hana coast offers a spectacular show.
7:30 a.m.
Head back down the hill to Travaasa Hana (5031 Hana Highway, Hana, travaasa.com/hana) for a hearty breakfast. Here, you'll find familiar local dishes including  Maui beef loco moco and saimin, plus standard breakfast fare.
9:30 a.m.
See some amazing art at the award-winning Hana Coast Gallery (5031 Hana Highway, Hana, hanacoast.com) next to Travaasa Hana's dining room. Expertly curated, it showcases the work of Hawaii artists in a variety of mediums.
11 a.m.
Drop in at the charming Hana Cultural Center (4974 Uakea Road, Hana, hanaculturalcenter.org) for a history lesson. See traditional Hawaiian artifacts and strike up a conversation about the town's lore with the knowledgeable attendants.
Noon
For lunch, stop by one of the roadside food trucks at 5260 Hana Highway. Da Fish Shack is a local favorite for fresh fish items, while nearby trucks have everything from plate lunches to salads. Grab some exotic fruits from the Ono Farm Stand before heading out.
 2 p.m. 
Spend the rest of the day lounging around Hana Bay.
Overnight:
Your options are limited, but for a splurge, rent one of the bungalows at Travaasa Hana, Hana's only resort. There are also a few Airbnb and bed-and-breakfast establishments sprinkled around town. Bring your own tent? Drive back to Waianapanapa State Park (at the end of Waianapanapa Road off Hana Highway) and set up camp (permit required) just steps from the gorgeous black sand beach.
DAY 2
9 a.m.
Pick up some homemade banana bread and Maui coffee at the Hana Farm Stand (2910 Hana Highway), an open-air roadside structure that also sells locally made unique arts and crafts, hot sauces and baked goods.
10:30 a.m.
Visit Kahanu Garden (650 Ulaino Road, Hana, ntbg.org/gardens/kahanu), home of Piilanihale, a heiau (Hawaiian temple) believed to be the largest ancient man-made structure in all of Polynesia. Self-guided and guided tours can be booked online.
Noon
Have lunch at Thai Food by Pranee (5050 Uakea Road, Hana), in a thatched roof hale (house) near the ballpark, an eatery that locals, visitors and celebrities swear by for its family-style menu of fresh, authentic Thai dishes.
1 p.m.
Shop at Hasegawa General Store (5165 Hana Highway, Hana) for Hana-grown coffee, mementos and fun knickknacks.
2 p.m.
If you haven't yet, visit the Pools of Oheo, just outside Hana. Continue a mile to the south to the cute little Palapala Hoomau Church (Mile Marker 41) to pay your respects at the grave of famous aviator Charles Lindbergh.