How to Visit Niihau, the Forbidden Island of Hawaii
Unless you're invited by its owners, these tours are the only way.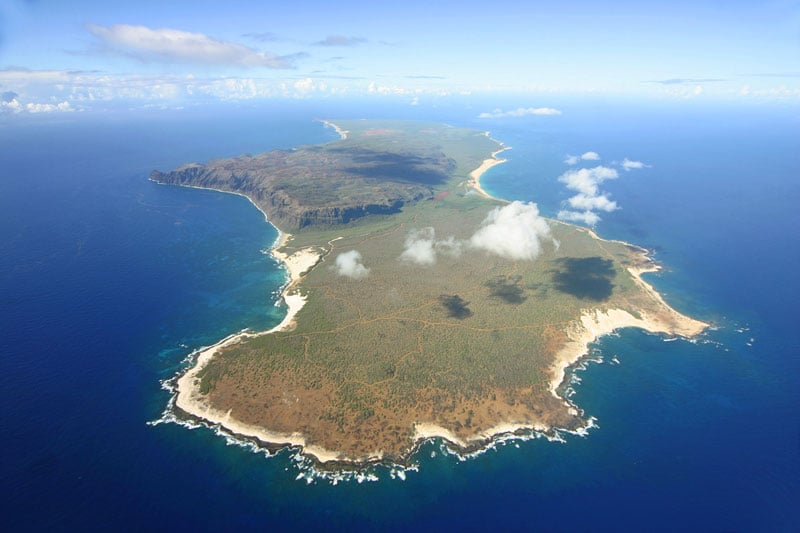 No one is allowed to visit Hawaii's Forbidden Isle—the 70-square-mile island, which on a clear day can be spied from Kauai's west coast—unless they are invited by Niihau owners the Robinson family, or by one of its 70 full-time Native Hawaiian residents. The one exception is reserved for those who book a tour through the owners' companies, Niihau Helicopters and Niihau Safaris.
Booking a Niihau helicopter tour lands guests on a deserted Niihau beach, far from the town. Although access to parts of the island is restricted, the white sand and the crystal clear waters of the ultra-secluded Nanina Beach and others certainly aren't. Beach and ocean seekers have many opportunities to sunbathe, beachcomb, swim and snorkel in waters full of tropical fish, monk seals and honu (sea turtle).
For the more adventurous, arrangements can be made to go on a hunting safari. Game choices are wild Polynesian boar and hybrid sheep, but limited hunting of wild eland, wild aoudad (Barbary sheep) and wild oryx is also available.
However you choose to experience Niihau, it will be a rare and unforgettable experience of a very special place.
Half-day helicopter excursions are $440 per person. Safaris start at $1,950 per day. (877) 441-3500, niihau.us.