How You Can Donate and Help Support Maui Communities Right Now
Donate to these reputable sources to help Maui fire victims.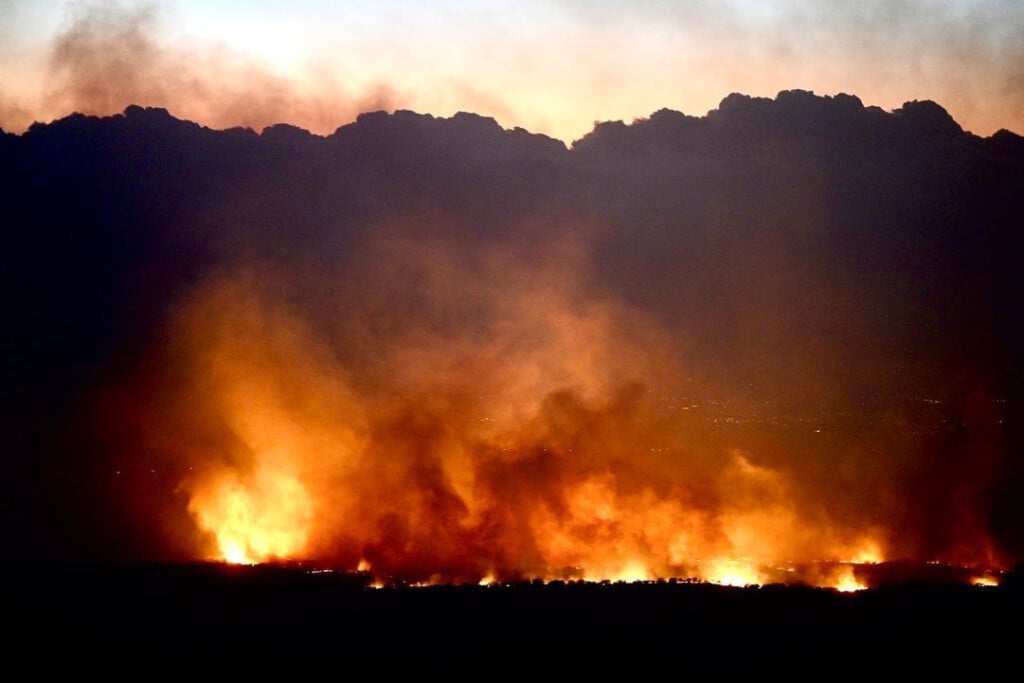 The Maui fires are causing some of the worst damages and destruction we've seen in recent history on the Valley Isle.
Homes have been destroyed and businesses are being burnt to the ground, from Lahaina to Upcountry. Hundreds have had to evacuate, and many are sheltering with not much more than the clothes on their backs. And so now, more than ever, we have to show our aloha by supporting these communities and affected individuals in any way we can.
READ MORE: Maui Fires: What You Need To Know
Since non-essential travel to Maui is being discouraged right now in order to prioritize resources for residents, we've compiled a handful of community funds and nonprofits you can contribute to right now. In such dire times, truly anything can help and make a difference for those affected by the fires, and we will continue to add more donation centers to this article as the situation continues to evolve.
The Salvation Army
Providing food and resources to those in need, The Salvation Army is accepting Maui donations on its Hawaiʻi site, hawaii.salvationarmy.org.
Maui Mutual Aid Fund
A local effort, the Maui Mutual Aid Fund is run by volunteers looking to get funds and support to vulnerable residents, such as kūpuna (elderly), those with physical disabilities, renters and individuals without insurance. Donations can be sent to bit.ly/mauimutualaide.
If you are a kamaʻāina in need, reach out to Maui Mutual Aid Fund at (650) 279-1662.
Maui United Way
Maui United Way has set up a Maui fire relief fund that will go directly to support Maui fire victims. Donate here.
Maui Strong Fund
Created by the Hawaiʻi Community Foundation to provide resources for disaster preparedness, response and recovery, the Maui Strong Fund is currently being used to help aid communities affected by the Maui Wildfires. You can donate online at its website, hawaiicommunityfoundation.org/maui-strong, or you can send a check to Hawai'i Community Foundation, 827 Fort Street Mall, Honolulu, HI, 96813. Make checks payable "Hawai'i Community Foundation".
Maui Humane Society
Unfortunately, it's not just people affected by the fires, but pets too. The Maui Humane Society is asking for emergency foster homes for its animals to help make space for new displaced pets. Pet supplies, like wet and dry food, litter and pop-up kennels are also in need, and you can always donate funds on its website, mauihumanesociety.org.
Hawaiʻi Red Cross
A leader in disaster relief, the Hawaiʻi Red Cross is providing assistance and shelter to Maui fire victims and you can support them here.
Maui Food Bank
The Maui Food Bank is accepting both physical drop-off donations at various locations across Maui as well as online monetary donations on its website mauifoodbank.org/donate.
War Memorial Complex
Maui County has opened the Maui War Memorial Complex (700 Halia Nakoa St, Wailuku) as a donation drop-off center, and it will be open from 8 a.m. to 6 p.m. accepting non-perishable food, bottled water, hygiene items and blankets.
Additional Drop-Off Locations:
Sparky's Restaurant, 385 Hoohana St., Suite 5C, Kahului
Hoʻomana Barbell, 1826 Koahu St., Wailuku
Pāʻia Bay Coffee Bar, 120 Hāna Hwy., Pāʻia
Hi-Tech Store, 425 Koloa St., Kahului
Maluhia Collective, 1960 Main St., Wailuku
Boba Bar Pāʻia, 2 Baldwin Ave., Pāʻia
Anytime Fitness Pukalani, 24 Kiopaʻa St., Makawao
Lumeria Maui, 1814 Baldwin Ave., Makawao