If it's made in the Islands, find it at this weekend's Made in Hawaii Festival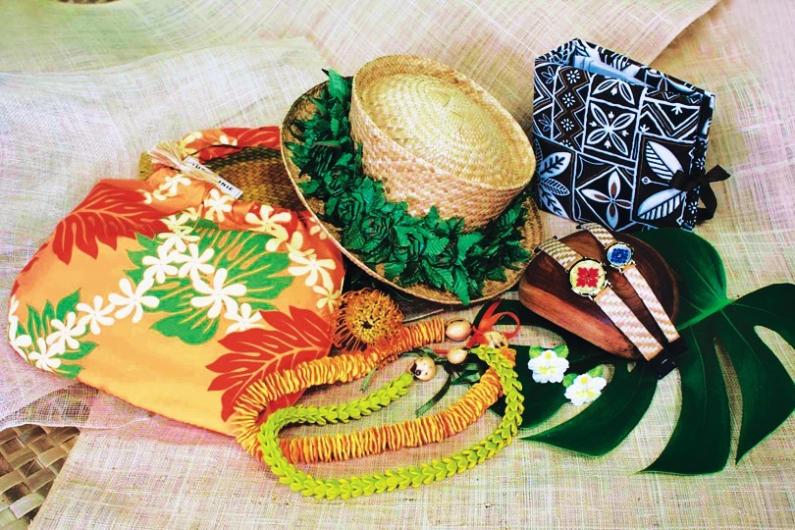 Earlier this week, we gave you a list of places to find Hawaii gifts and souvenirs actually made in Hawaii.
But if you're on Oahu this weekend and looking for Hawaii stuff to take back home that wasn't made in China, Malaysia or even Honduras, make sure to set aside a few hours for the 15th annual Made in Hawaii Festival.
The bonus here for souvenir and gift hunters? The largest annual marketplace you'll find for Hawaii-made clothing, art, food, crafts, ceramics, bath and body products, jewelry and home furnishings and accessories. More than 450 vendors in all, this Friday through Sunday, Aug. 20-22, at Honolulu's Neal S. Blaisdell Exhibition Hall and Arena.
Every product sold at the festival must meet state law criteria for the "Made in Hawaii" label. That means no King Kamehameha the Great statues from China. No ukuleles made in Taiwan. No aloha shirts made in Honduras. And definitely no Big Island taro chips manufactured in Fresno.
Click here for a list of 2010 Made in Hawaii Festival vendors.
You can even ship your purchases back home to the Mainland without leaving the festival site, via an on-site U.S. Postal Service booth (stocked with plenty of flat-rate boxes).
The Made in Hawaii Festival is such a must-attend for both visitors and residents, we even named-checked it as one of the Islands' best annual festivals in our 2009 HAWAII Magazine Best of Hawaii issue. (By the way, you'll find our brand-spanking new 2010 HAWAII Magazine Best of Hawaii issue in bookstores and newsstands nationwide right now.)
If you attend, be sure to also stop by the fest's cooking demonstration area—sponsored by HAWAII Magazine sister publication Honolulu Magazine. The draw here? A full-weekend schedule of Hawaii chefs showing off their most popular dishes (and how to make 'em), using Hawaii-grown or produced ingredients.
Among the line-up of chefs at the cooking demo area:
• Elmer Guzman (Poke Stop), 2 p.m., Fri., Aug. 20
• Isaiah Cantotay (Good to Grill), 4 p.m., Fri., Aug. 20
• Darren Demaya (Kai Market at Sheraton Waikiki), 6 p.m., Aug. 20
• Chai Chaowasaree (Chai's Island Bistro/Singha Thai Cuisine), noon, Aug. 21
• Marc Anthony Frieberg (Mariposa at Neiman Marcus), 4 p.m., Aug. 21
• Almar Arcano (Formaggio Wine Bar/Formaggio Grill), noon, Aug. 22
• John Memering (Kalapawai Café & Deli), 2 p.m., Aug. 22
This year's roster of cooking demo chefs even includes a real, credential-carrying Iron Chef—Masaharu Morimoto (pictured, right), who'll be opening his first Hawaii restaurant, Morimoto Waikiki, later this year at the new, luxe and uber-mod Waikiki EDITION hotel. Ask him what he really thinks about Chef Bobby Flay at the Made in Hawaii Fest's cooking demo area, 2 p.m., Saturday, Aug. 21.
Made in Hawaii Festival hours are 10 a.m. to 9 p.m. on Friday and Saturday, and 10 a.m. to 5 p.m. on Sunday. Admission is $3, free for children age six and under.
For more information, check out the Made in Hawaii Festival website.