Inaugural Maui Makahiki happening Nov. 29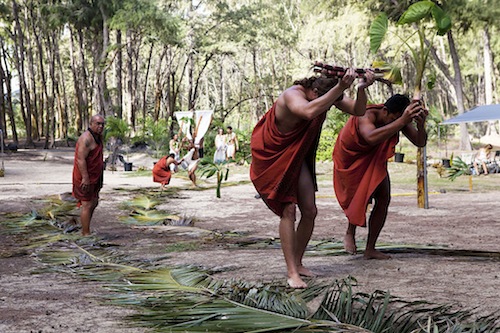 It's Makahiki season, and this year residents and visitors to Maui can join the inaugural Maui Makahiki. The community event will take place this Sat., Nov. 29 on the grounds of Maui Tropical Plantation in Wailuku.
Makahiki is the Hawaiian celebratory season that coincides with the first sighting of Makalii, the constellation Pleiades, as it rises above the horizon at sunset. Celebrations begin after the first new moon with Pleiades in the night sky and continue while the constellation remains visible—often from mid-October through mid-February. This year's Makahiki season officially began between Nov. 22 and 24.
During Makahiki, early Hawaiians honored Lono, the god of peace, prosperity and fertility. At that time, tributes were made, battles halted and sporting competitions waged as Hawaiians celebrated the bounty of the land and strengthened community bonds. Today, visitors to Makahiki festivals can expect community events with food, sporting events and music.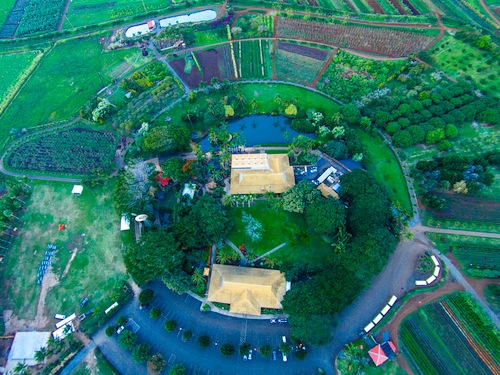 At this weekend's Maui Makahiki, a lineup of more than eight Hawaii musical acts including Hapa, Kamakakehau Fernandez, Leiohu Ryder and Marty Dread will entertain guests while they participate in a variety of Makahiki lawn games. Adults and children can compete in sports such as ulu maika (lawn bowling), uma (hand wrestling), heihei kukini (foot racing), hukihuki (tug-o-war), and oo ihe (spear throwing). Visitors can join the competitions or relax on the lawn and learn to make lei.
A farmers and crafts market featuring Maui-made products, a silent auction and exhibits exploring the cultural aspects of Makahiki will also be on display.
The Maui Makahiki is free and open to the public and will run from 9:30 a.m. to 5:00 p.m. For more information about the Maui Makahiki, check out the website or visit the event's Facebook page.