Is Mauna Kea's summit baby-safe?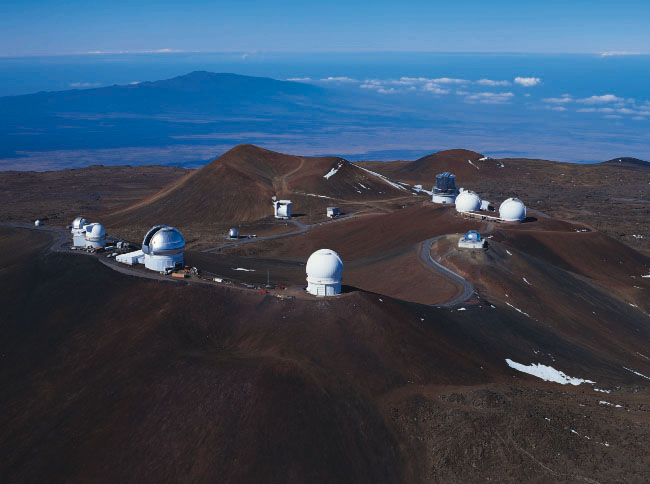 You ask. We answer.
Reader Sharon Nehring-Willson from Whitehorse, Yukon, Canada, wrote with a question about traveling to the summit of Mauna Kea on the Big Island.
An avid hiker, she's planning a trip to Hawaii with her family in March, and wanted to know if her 16-month-old daughter would be comfortable on the drive to the top of Mauna Kea.
No, says the staff of the Onizuka Center for International Astronomy Visitor Information Station on Mauna Kea.
Mauna Kea's summit is one of the few places in the world where folks can drive from sea level to 14,000 feet in two hours. Altitude sickness is common because air at the summit contains 40 percent less oxygen than air at sea level.
Staff at the visitor station—located at the 9,200 foot level—recommends that no one under the age of 16 travel past the center. The altitude change is too tough on developing bodies.
Other folks that should avoid the summit: pregnant women, anyone planning to scuba dive within 24 hours, and anyone in poor health or with a heart or respiratory problem.
One other note: The steep, graded gravel road beyond the visitor center is recommended for four-wheel-drive vehicles only. Most rental car agreements prohibit use of their vehicles on the road.
More information from the visitor information station is here. You'll find a great guide to the mountain, produced by the Onizuka Center, Mauna Kea: A Guide To Hawaii's Sacred Mountain, here.
For anyone who can manage a trip on a clear day or night, however, rest assured that the view from Mauna Kea's summit of the star-filled sky above and Earth below is worth it.