Island Air attempts to make interisland travel more affordable with new fare packages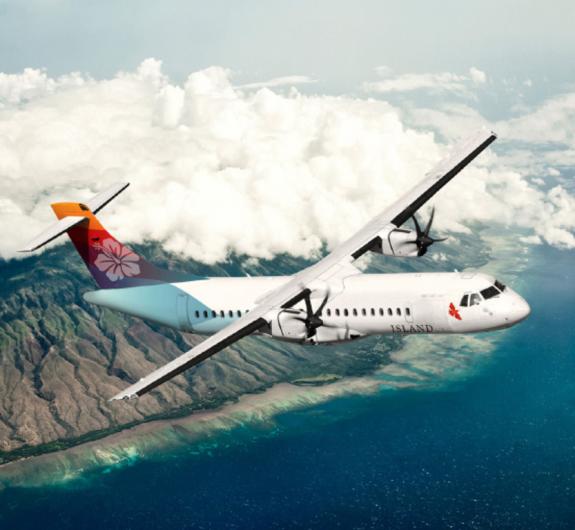 It's a bird. It's a plane. It's a blessing in the sky your wallet has been praying for … maybe.
Island Air debuted two new packages today targeted at both leisure-seeking and business-commuting travelers. It's called the Island Pak that Dave Pflieger, Island Air's CEO, calls their attempt to "provide a convenient way for travelers to explore more of Hawaii at an unbeatable price."
Here's a breakdown of those prices:
Package 1—The Holoholo: Six one-way coupons for an introductory price of $429, which would calculate each ticket as a $71.50 one-way fare.
Package 2—The Ka Elele: 20 one-way coupons for an introductory price of $1,499, so $74.95 each way.
Wait? Then why wouldn't someone, say a business traveler who's planning to island hop consistently throughout the year, just purchase the Holoholo multiple times as opposed to the Ka Elele?
After calling Island Air's customer service, an airline rep mentioned this detail: that under the Ka Elele coupons you can change a booked flight without penalty. For the Holoholo, a booked flight will accrue a fee of $25 for a change.
So if your business meeting on Maui gets cancelled at the last minute, you can hang up your aloha shirt and reschedule without deleting anything from your wallet.
For both packages there are no minimum stays or blackout dates, however they're non-refundable and you must redeem them within 12 months from date of purchase. Worth noting that Island Air doesn't have routes to Hawaii Island or Kauai too.
Also to be eligible for these packages, travelers must be enrolled in Island Air's Island Miles frequent flier program. Every Travel Pak purchased comes with 500 Island Miles per segment that can be used for future interisland travel on Island Air or mainland/international flights through United Airlines, its frequent flier partner.