Island Fervor
Venture outside your comfort zone and see a new side of O'ahu.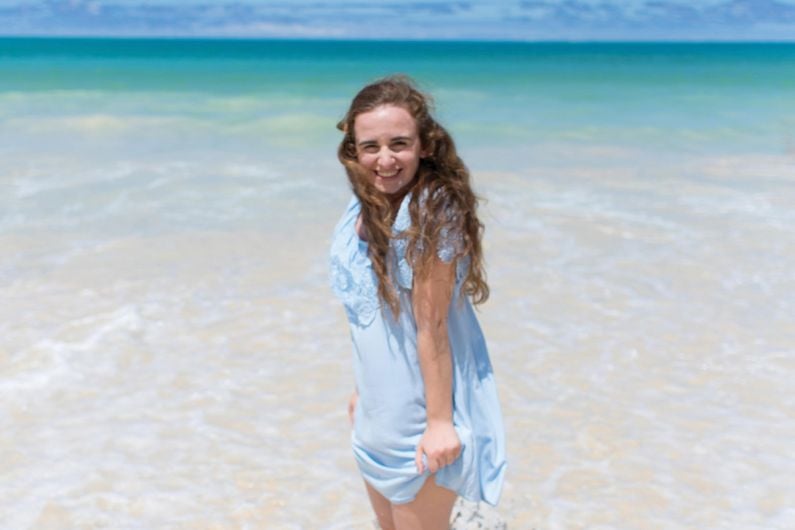 As a resident of one of the most isolated islands in the world—over 2,000 miles away from the Mainland—I'm asked a lot if I ever experience "island fever" on O'ahu. And weirdly enough, for an ex-Bostonian who used to road trip across New England like nobody's business, I don't. For a while, it was because the only thing required to make my day was a dip in the ocean, a hammock and a good book. I'll admit, I can be quite the introvert. And the queen of routine.
But interning at HAWAI'I Magazine this past summer has opened my eyes to a whole other way to escape this dreaded island fever. As I explored the twists and turns of Kailua, jet-packed above the Pacific Ocean and talked to dozens of people about the reopening of Kaua'i's North Shore—just a few of the many incredible things I had the chance to do during my editorial internship—I was exposed to parts of the Islands I couldn't see from my trusty, portable hammock.
I had been content to just go from Point A to Point B—a predictability I suddenly noticed when pretty much all of the favorite spots I mentioned during my guest appearance on the "Have Aloha Will Travel" podcast were within a 7-mile radius of my house in the East Honolulu neighborhood of Hawai'i Kai. Like I said, schedule is practically my middle name.
But after 10 weeks with the HAWAI'I Mag gang, I finally began to pay attention to my complex and ever-changing community. I talked to local bakers about more than just the price of their scones and noted when a beloved business closed or a new restaurant opened. It's the job of a writer that's sometimes easier said than done: keeping your finger on the pulse of what's going on around you.
Just as it's so easy to constantly revisit the same tried-and-true spots, it requires almost no effort to disconnect from our world—thank you, technology—but it's why I think Hawai'i is so special. A place where neighbors will swing by to drop off some extra mangoes from their tree and talk story, the Islands pull you in. And it practically requires conscious effort to keep yourself away.
So don't resist the pull. If there's anything this 21-year-old can tell you, it's to go beyond what's comfortable. Don't spend your entire vacation in Waikīkī—there's so much more to the island. Don't get me wrong. I love checking out the shops along Kalākaua Avenue as much as anyone else, but you've got to get out of the concrete jungle sometimes.
If you don't have a rental car, hop on TheBus—it'll take you everywhere from the famed beaches of the North Shore to the old-school streets of Kaimukī and everything in between. If you're a repeat visitor, maybe drop by that place you've been eyeing but haven't dared venture into yet. You know you want to.
How else would I have learned that I really like Burmese food? Or lived my childhood dream of touring the astounding Paul Mitchell Estate in Lanikai?
I'm still working on this whole venturesome side of myself—I'm still not sure if I'll ever overcome my fear of sharks and give surfing a go—but I can honestly say it hasn't steered me wrong yet. How can it, when I'm on an island known as the Gathering Place, where cultures meet to form a mélange of foods, festivals, sports and people?
So you can put aside your worries; there's no island fever here (except for when I think about how much I miss Panera Bread, which has yet to make its way to the Islands). On O'ahu alone, I've got 600 square miles to explore—with occasional hammock reading breaks in between.