It Takes a Village: Discovering who we are and the promise of what we can be
How Duane Kurisu partnered with the city, state and nonprofits and businesses to turn barren land into Kahauiki Village, a place of possibility and hope.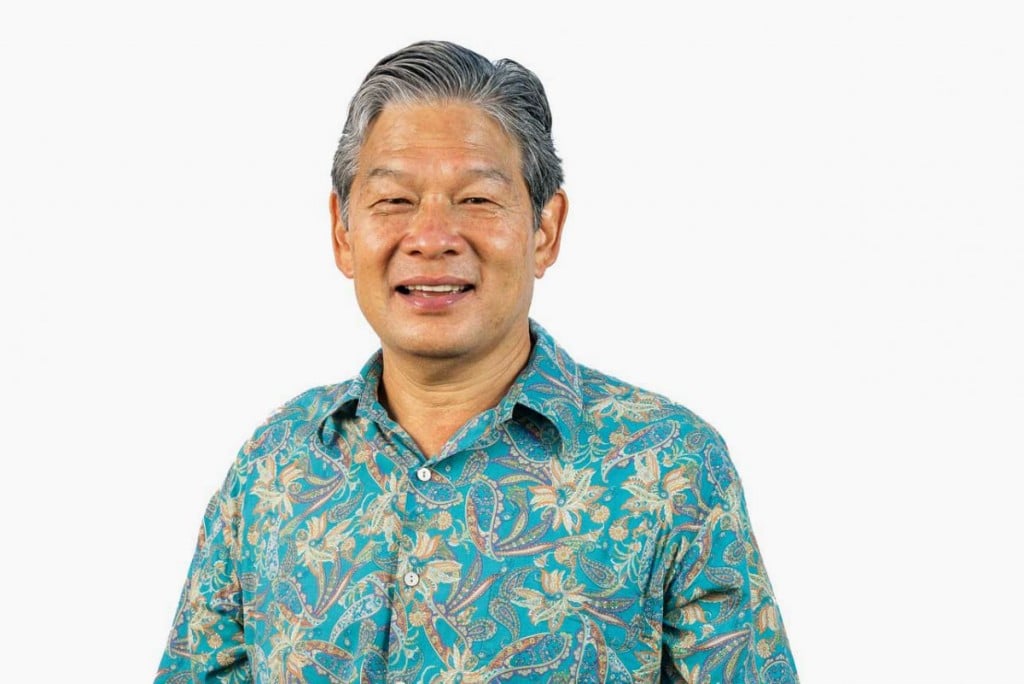 It's no surprise that Duane Kurisu made this statement the guiding principle of his business conglomerate, aio, a family of businesses that includes a media group (and this magazine), Obun Hawaii, Brio! ice cream, Punaluu Bake Shop, the Pagoda restaurant and more:
aio is a diverse group of businesses, all founded on Kurisu's conviction that people matter and that honoring Hawaii's unique values and culture should be at the core of everything we do. And while plenty of businesses have lofty mission statements and guiding principles, Kurisu walks the walk. His plantation community values—honed growing up in sugar towns along Hawaii island's Hilo coast—drive his commitment to people, humility and a shared community.
Now he's putting those same values to work on an unassuming stretch of land between Sand Island and Keehi Lagoon Beach Park—property he spotted from the air when landing at HNL one day. That sighting led to a big idea: Kurisu partnered with the city, state and various nonprofits and businesses to turn barren gravel and overgrowth into Kahauiki Village, a place of possibility and hope. Don't mistake it for just another development. This one's different. When the village of 160 homes, gardens, a day care/recreation center, communal laundry and preschool is completed, some 640 homeless adults and children will have a place to call home.
"This means we'll be taking care of half the homeless families on Oahu," Kurisu says.
His effort to give Hawaii's homeless a fresh start, a home and an opportunity to make better lives for themselves was sparked by a couple of articles in Honolulu magazine (another publication he owns). One piece profiled a working family that ended up on the street after their landlord sold their home and they couldn't find another one they could afford. The other piece was a photo essay on the struggles of a daughter grappling with her mentally ill, homeless father. Kurisu realized it wasn't simply about putting a roof over their heads; it was about creating community—a place where people support each other.
The project is quite different from most homeless efforts across the country. "We're not building a shelter," he says. "We're building a village, a community." He also knows he's in uncharted waters, so he's committed to doing it in phases. He aims to open the first phase of 30 homes later this year, and then pause to assess the concept before moving forward. "We want to make sure this culture, this plantation culture, this culture of community is in place before we build the rest of it," he says.
Kurisu knows the village is just the start. People need jobs, transportation and support for their keiki, as well as other resources to get back on their feet. That's what makes the location so ideal, he says, pointing to the proximity of such businesses as United Laundry and Hawai'i Coffee Co., both of which have offered to provide jobs to village residents. Plus there's easy access to public transportation, a low-cost day care center and preschool on site, a laundry facility, natural fencing utilizing breadfruit and banana trees, and affordable rents that include electricity, gas and wi-fi.
Almost every aspect of the project is being made possible through pro bono and low-cost work of vendors, partners and nonprofits. "There are so many people that have stepped up—people who've said they've been looking for how to resolve this issue but didn't know what to do," Kurisu says. Now, through this shared purpose of community building, these vendors and partners have found their own community of like-minded souls looking to make a difference.
Kurisu says the project is really about children. "If we can give them hope and a place to live with dignity, then maybe we can keep homelessness from repeating itself," he says. Those working with Kurisu take it one step further. Kurisu grew up with very little, but always present were the love and support of a community. If this village succeeds, maybe among these children will be the next Duane Kurisu. Now that's the promise of what we can be.