It's humpback whale season in Hawaii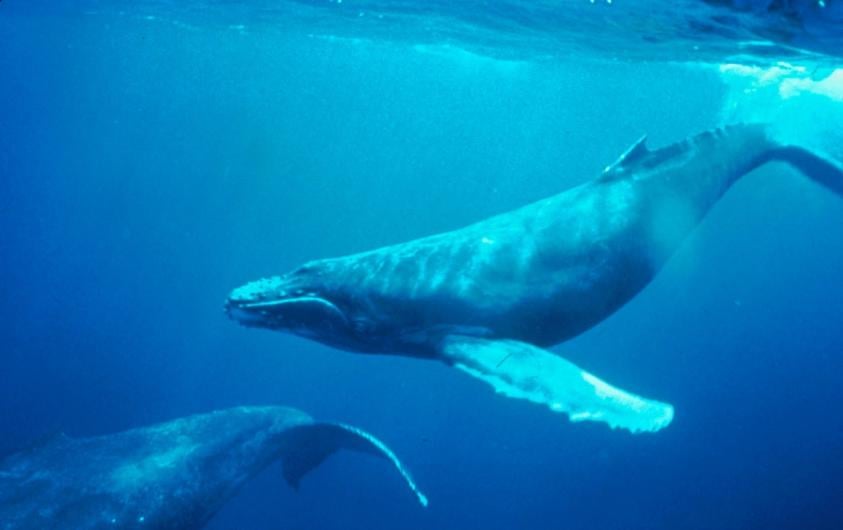 Head for the coastlines of all Hawaiian Islands right now!
Hawaii's humpback whale season technically begins in November when the gargantuan mammals make the long journey from cold north Pacific Ocean seas to calve in Hawaii's famously warm waters. But January marks the start of the peak season. As many as 10,000 whales winter in Island waters, a good number of them visible from our state's many coastal scenic lookouts.
Take a drive around any of the Islands right now and you'll find residents and visitors alike crowding the lookouts, with eyes—and binoculars—fixed toward the ocean. The best land-based spots to view humpbacks are coastlines facing ocean channels separating the Islands. For instance, Oahu's Makapuu Point lookout, which overlooks the Kaiwi Channel separating the island from Molokai; and most ocean lookouts on the Big Island's Hamakua coast, Kauai's north shore and Maui's west and south shores.
Commercial whale watch cruises are also popular. They are a good way to see the humpbacks up close and breaching while obeying federal law prohibiting approach within 100 yards of the animals.
Since the 1970s, humpback whales have been protected under the Marine Mammal Protection Act and the Endangered Species Act. The whales also receive additional protection while they are in the Hawaiian Islands Humpback Whale National Marine Sanctuary. This area—watched over by National Oceanic and Atmospheric Administration—includes waters adjacent to all of the main Hawaiian Islands, with the exception of Kahoolawe.
During 2008's humpback whale season, HAWAII Magazine associate editor Sherie Char was fortunate enough to spend an afternoon with NOAA sanctuary staff on a routine research and rescue mission in the waters off Maui. Sherie's feature on her adventure appeared in the July/August 2008 issue of HAWAII. Click here for some video footage she shot.
See you at the lookouts!