It's official … again! Hawaii named the happiest U.S. state for 2nd consecutive year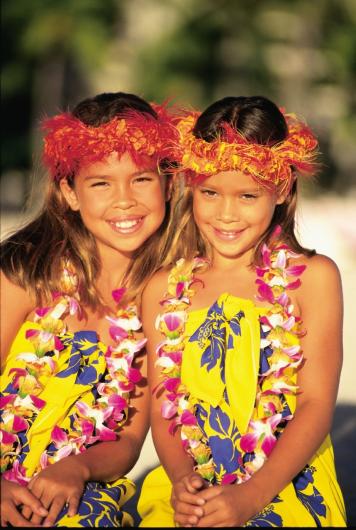 We really didn't need a survey to tell us, but it's nice to have it validated just the same.
Hawaii was named the happiest state in the nation, according to the recently released 2010 Gallup-Healthways Well-Being Index.
Hawaii scored a 71.0 average well-being score, out of a possible 100 points in the annual poll. That's up from 70.2 last year. Wyoming was second with a score of 69.2 and North Dakota rounded the Top 3 with 68.4.
The results marked the second consecutive year that Hawaii took top honors in the annual poll.
The telephone poll, conducted throughout 2010 by Gallup-Healthways, surveyed 352,840 adults in all 50 states.
The state's top placement was due to high scores in three of the survey's six categories: life evaluation, emotional health and physical health. (The other three categories, by the way, were work environment, healthy behavior and basic access to things like healthcare and safe places to exercise.)
Pretty good, considering the survey doesn't even factor in our wonderful year-round weather as a qualifier.
That said, perpetually cold Alaska made the index's Top 10, too, as one of the nation's happiest states, too. Maybe it's those Northern Lights.
But there's a lot more than just our balmy weather and world-class surf to love about Hawaii. For proof, check out HAWAII Magazine's current March/April 2011 issue and its cover feature: "The Now List: 20 Things We Love About Our Islands … Right Now." The new issue is on sale on newsstands and in bookstores nationwide … right now.
Believe us, there's lots to love about Hawaii.
And for the record, here are the top 10 states in the Gallup-Healthways Well-Being Index, and their average well-being scores (out of a possible 100 points):
1. Hawaii: 71.0
2. Wyoming: 69.2
3. North Dakota: 68.4
4. Alaska: 68.3
5. Colorado: 68.0
6. Minnesota: 68.0
7. South Dakota: 68.0
8. Utah: 67.9
9. Connecticut: 67.9
10. Nebraska: 67.8c