Jack Johnson's Kokua Festival taking a break in 2009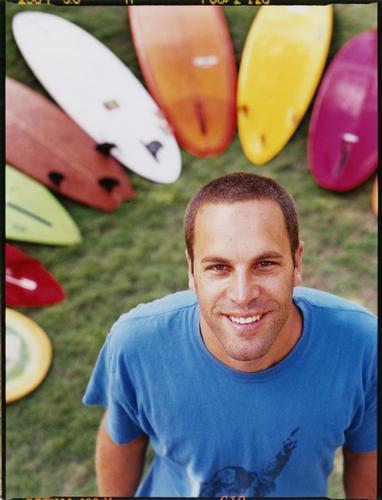 Jack Johnson's Kokua Festival benefit concerts will be taking a rest in 2009 after five consecutive years of shows.
Johnson's non-profit Hawaii-based environmental education focused Kokua Hawaii Foundation—which benefited from the annual music festival's profits—posted the hiatus announcement on the Kokua Festival Web site.
Some excerpts from the announcement's text:
"After hosting five consecutive and successful years of the Kokua Festival, we have decided to take a break. We'd like to send out a big 'mahalo' to everyone who has supported the festival over the years, and especially thank the artists who have donated their positive energy and memorable performances. 


"The Kokua Hawaii Foundation continues to support environmental education in the schools and communities of Hawai'i. We are looking forward to spending the time that we would have dedicated to planning the festival and using it to strengthen and expand our Kokua Hawaii Foundation programs."
The Kokua Festival concerts held annually at Oahu's Waikiki Shell—and occasionally, on Maui—were popular draws. Tickets typically sold out hours after going on sale, with concertgoers traveling to Hawaii from all over the world to attend. As Johnson's popularity rose in the music industry over the last half-decade so did the caliber of performers the fest attracted to perform gratis.
Jackson Browne, Willie Nelson, Ben Harper and Pearl Jam's Eddie Vedder have all co-headlined the festival with Johnson. Dave Matthews' first-ever Hawaii performance was at last year's Kokua Festival.
The Earth Day weekend concerts have also featured popular Hawaii-based musicians such as John Cruz, Henry Kapono, Kawika Kahiapo & Kaukahi, Ernie Cruz Jr., Paula Fuga, Amy Hanaialii and Willie K.
Click here and here for dispatches freelance writer Jessica Ferracane sent to us from the backstage and front rows of 2008's Kokua Festival last April.
Given Jack's and wife Kim Johnson's dedication to their Kokua Hawaii Foundation and Hawaii environmental awareness issues we're all but certain Kokua Festival will return in 2010. Until then, cross your fingers.
UPDATE, 4/22/09: Kokua Hawaii Foundation is auctioning off Kokua Festival memorabilia and Jack Johnson's autographed guitar. Click here to see what other collectible items from the festival's former performers are being auctioned off for charity.