Jams World Masks Offer Vibrant Island Style
A beloved Hawai'i clothing company is turning its original artwork into the most comfortable, colorful masks.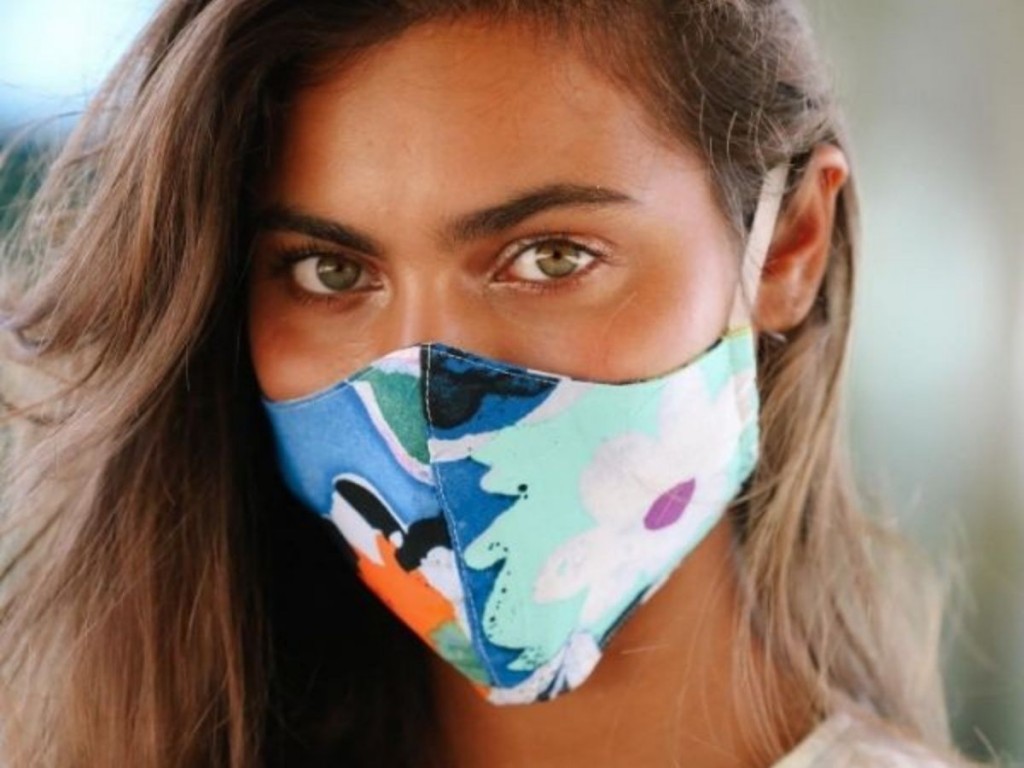 Finding a mask is simple. Finding one that fits you and your lifestyle is infinitely more challenging. So, when you can find one that is well-crafted, breathable and comes in cheery prints that transport you out of the monotony of your living room, what else could you want?
Jams World hears you. The family-owned company that has been creating colorful, breezy resortwear in Hawai'i for 55 years put a lot of thought—and more than a touch of its eye-catching Island style—into its face mask collection. Each is made from two layers of fabric surrounding a layer of Pellon fabric—which adds structure without any weight—and a pocket inside for a disposable carbon-activated filter; two are included with each order. Even with five layers of protection, Jams World's signature crushed rayon is soft and light against your skin.
The trickiest part of a well-fitting mask is usually the straps. Too tight and it cuts off circulation, too loose and it falls right off. Jams World finds its double strap design—the style it launched with in March—works better than most. The elastic bands allow the mask to cup your face snugly without making it hard to breathe; does not put pressure on your ears, even after hours of wear; and when you need a sip of water or a lunch break, just slip the top loop off your head—the other loop allows the mask to rest around your neck. The website even offers an ingenious extender, a stylish band that transforms ear loop masks into the kind you can comfortably slip over your head. The accessory was dreamed up by Jams World retail and marketing director Lei Rowan after a visit to a hospital where ear loop masks were required.
But beyond the practical reasons that have made us fans, there are the uplifting designs.
"All our prints come from original artwork," says Rowan. "In these times, it's nice to have color in your daily style." The most popular for women is the Sea Leaf, a gorgeous layered painting of delicate leaves in breezy shades of blue, lush greens and soft pinks and browns. The Mānoa mask is the best-selling style for men, with earthy green leaves artfully brushed on a light gray background. There are more than 25 looks ranging from vintage surf prints and bold island blooms to splashy graphic patterns; the company has shipped its vibrant creations as far as New York and Italy.
And in these times, it's also important to give back. Some of the proceeds from Jams World mask sales go to hospitals, veterans clinics and other nonprofits.
It's a gesture of true aloha from a Hawaiʻi company built on that spirit more than five decades ago.
Jams World masks are available in small, medium and large. Prices range from $15.99 to $150 for a pack of 10. Jamsworld.com