Our Top 5 Jewelry Picks for Mother's Day and Graduation Gifts
Whether you're celebrating Mom or your kid's new diploma, these Hawaiian-style heirloom jewelry pieces are perfect for the occasion.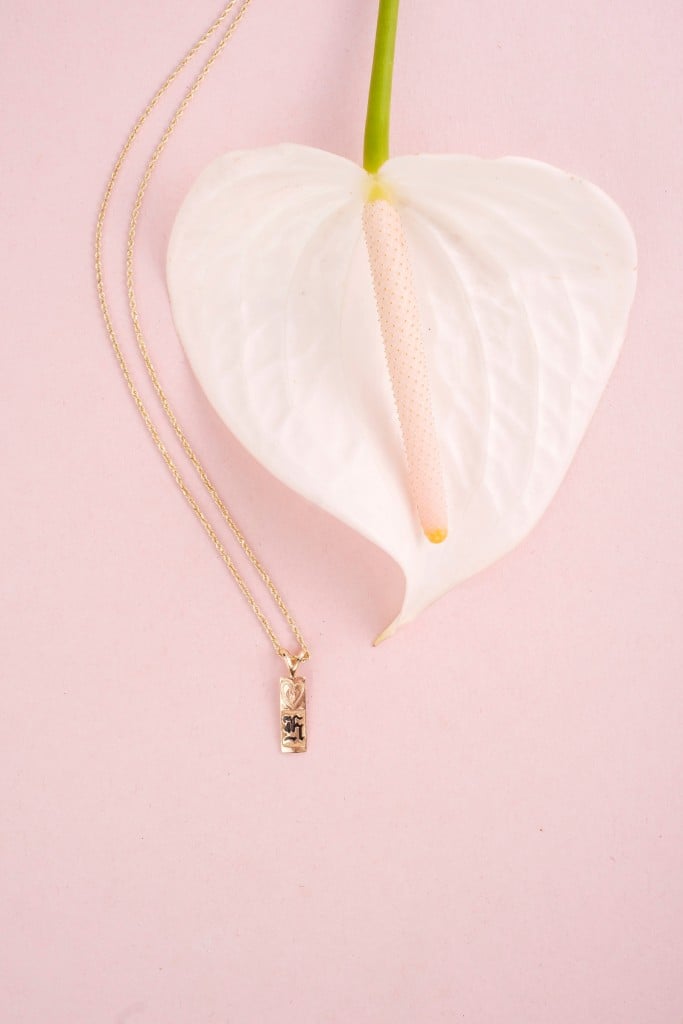 Mother's Day and graduation is coming up, and we know a way to make the occasion extra special.
Unique to the Islands and more than a century old, the tradition of Hawaiian heirloom jewelry celebrates love, joy and life's most memorable moments with the gift of keepsake pieces that are built to last forever and meant to be passed down through generations. Each piece stands out with personalized lettering and ornate Island-inspired designs, all engraved by hand.
Whether you're celebrating Mom or your proud new graduate, celebrate with the gift of these timeless pieces, handcrafted by Paradise Collection and found nowhere else in the world.
One of Hawaiian heirloom jewelry's most popular styles—if you've ever visited the Islands, you've likely seen one or several adorning the wrists of locals—the bangle bracelet is a stunning piece that catches the eye. This custom bangle bracelet is made with sterling silver and features designs of sea turtles, or honu in Hawaiian. Up to 20 letters are allowed for engraving—your recipient's first name, family, or even the names of their children are great choices—with an optional inscription on the inside of the bracelet available to leave a heartfelt message or to commemorate a milestone year.
Paired with a hand-carved heart motif, Paradise Collection's 14K yellow gold necklace pendant shines as a simple and sweet statement. The pendant measures about an inch in length, with various widths to choose from, and may be customized with one initial in your choice of lettering style.
For the mom or grad whose style leans more on the side of minimal, this Hawaiian ID bracelet is the ideal choice. Daintier than the popular bangle style, the 14K gold bracelet's sleek chain and 8-milimeter bar can be customized with her name with an optional inscription on the backside. This is a practical piece that can be worn all day, every day, as a special reminder of your love.
Bar necklaces have been trending in recent years, and it gets an Island-style update in this Hawaiian horizontal necklace. Made of solid 14K yellow gold and starring a curved bar pendant, this piece is infinitely customizable—you can choose everything from the width of the bar, name engraving and lettering style, and length and thickness of the included rope chain, along with an optional inscription for some personal words your wearer can keep close to her heart.
It may be the smallest piece of the bunch, but the understated elegance of this 14K gold Hawaiian ring is its best feature. The design features a single heart, hand-carved with aloha by Paradise Collection's skilled jewelers, with a single delicate diamond at its center. The band width can be customized depending on style preference, with your choice of name to be engraved along the band. As with other pieces, you may also choose an optional inscription to have engraved on the inside of the ring, which adds a special touch to your gift.
For more information and to shop Hawaiian heirloom jewelry, visit paradisecollection.com.