Kailua Moon is One More Reason to Shop on the East Side
City chic meets beach-town style at this new Kailua boutique.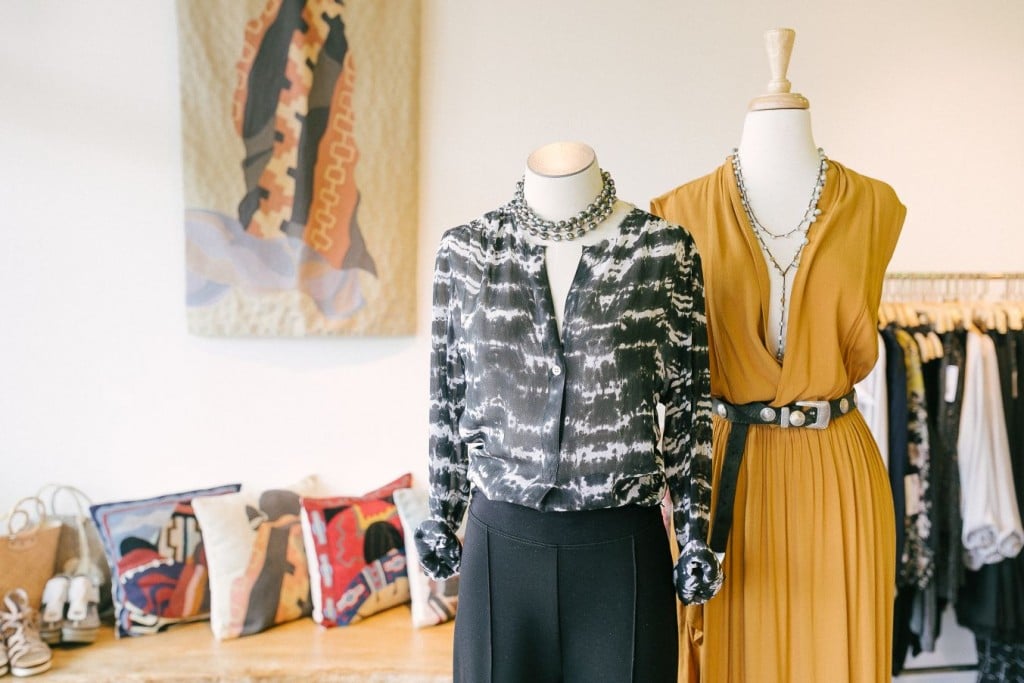 Pamela Miller-Sofos is a serious fashion fan. So much so that she went into business with the owners of one of her go-to boutiques. Miller-Sofos had been shopping at Hula Moon in Waimea for years and had been pestering owner Kathy Keller to open a space on Oahu. Finally, Keller gave in—with a catch: The two of them would have to open the new spot together.
Enter Kailua Moon, which opened last November on the Windward Side of Oahu. After careful searching, the duo found the perfect spot in sunny Kailua, a tropical shopper's paradise and ideal for a stylish, new sister boutique. Keller and Miller-Sofos stayed faithful to the style sense that has been making Waimea Moon a success for a decade, with a few additions of lighter, more summery pieces to suit Kailua's sunnier, warmer climate.
But, the key to the Kailua Moon buying approach? Opting for products that are of-the-moment and as exclusive as possible, which means Miller-Sofos and Keller order small quantities of items, making sure to vary the brands and lines over the seasons to keep the stock feeling fresh. Think a mix of breezy, beach-ready resort pieces alongside ultra-sophisticated items with edgy, chic details and more of a Big Apple vibe than you'll find in other Kailua boutiques. That includes pieces such as luxurious velvet camis ideal for layering, statement ponchos with eye-catching patterns, and artsy jumpers with cheeky, unexpected designs. Structured and sleek origami purses are just as at home at a modernist cocktail party as they are at the office, while contrasting denim trousers give a contemporary take on your go-to jeans. You'll even find local beach-babe-favorite brand Tiare Hawaii in stock, the Island go-to for effortless boho maxis and sorbet-shaded, flirty dresses.
539 Kailua Road, #104, Kailua, Oahu, (808) 376-8791