Kau Coffee Festival celebrates the Big Island district's award-winning java May 2 to 11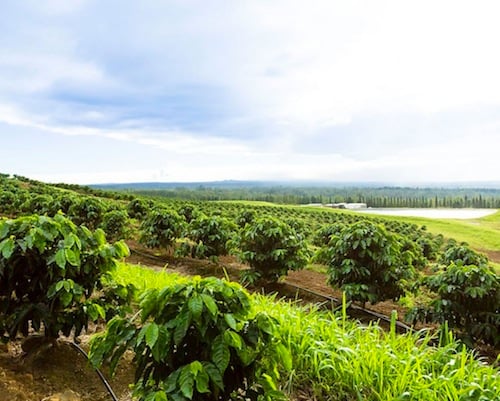 Celebrating its sixth anniversary this year, the annual Kau Coffee Festival has grown from weekend small town java fest into an multi-event-filled 10-day celebration of the 922 square-mile southeast Big Island district's now international award-winning coffee beans and coffee growers.
The fest's line-up of events now includes coffee farm tours, coffee-tastings and the always-sold-out "Kau Farmers' Table," featuring locally sourced gourmet dishes and live entertainment. For aspiring coffee connoisseurs, the festival will again host the "Kau Coffee College" on May 11. And much of the fest still takes place in the ag town of Pahala—the heart of the Kau district's collection of award-winning coffee farms.
The 6th annual Kau Coffee Festival kicks off this weekend on Fri., May 2 and runs through Sun., May 11, so if you're on the Big Island now through next week (and a fan of truly brilliant coffee) you'll have lots of time to plan a visit.
For a complete list of Kau Coffee Festival events from May 2 to May 11 and a history of the festival, click here.
A winning entry in last year's Kau Coffee Festival Triple C Recipe Contest. Photo: Andrew Richard Hara for Kau Coffee Festival
The can't-miss event of the entire fest, in our opinion? It's gotta be the Kau Coffee Festival Hoolaulea on Sat., May 10, from 9 a.m. to 5 p.m. at the Pahala Community Center. It's a full day of food, live music, hula, local crafts, coffee tastings and area coffee farm and mill tours. Festival entry is free. Coffee farm tours carry a nominal fee for van transport. And trust us, you'll enjoy more than your fair share of Kau coffee while there.