Kauai flood: What travelers to the island should know
Kauai-bound visitors should be aware of road closures, brown water advisories and flash flood warnings.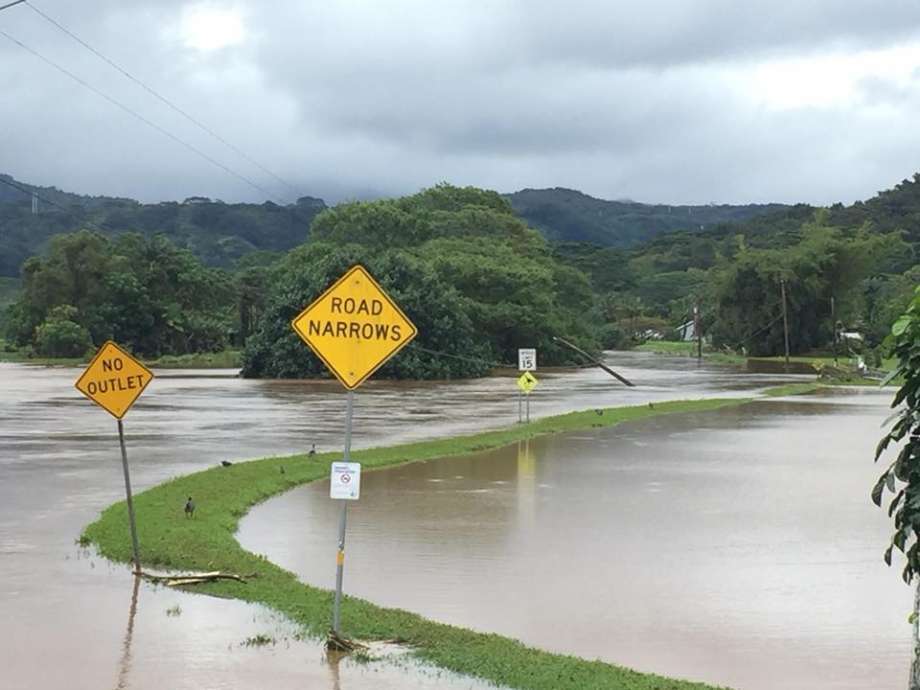 The past weekend brought torrential rains to the island of Kauai, and parts of the north shore are still inaccessible. Here are the latest updates on what to expect if you have travel plans to the island.
1. State park closures
Haena State Park, Napali Coast State Wilderness Park (Kalalau Trail) and Polihale State Park will all be closed for the foreseeable future. Parks are likely to reopen after various landslides have been cleared and trails have been repaired, however the time at which these tasks will be completed is still unknown.
2. Road closures
Weke Road, Kahiliholo Road, Kuhio Highways between Waikoko and Wainiha, and the Hanalei Plantation Road by Princeville, are all closed. For more information on road closures, call (808) 241-1725. Lane closures and road work schedules can be seen on the Hawaii Department of Transportation's website.
3. Brown water advisory
Almost the entire coastline of Kauai is under a brown water advisory, with the stretch between Keoneloa Bay and Poipu Beach being the only areas unaffected. The Department of Health advises all Kauai residents and visitors to stay away from the brown water, which may contain sewage and unsanitary runoff.
4. Hawaiian Airlines is waiving fees
Visitors holding tickets to fly to Lihue between April 14 to April 18 will be able to make a one-time reservation change with the change-fee waived. Changes must be made before April 25.
5. The St. Regis Princeville Resort is unaffected
Guests of the St. Regis Princeville Resort will be happy to know that the hotel remains open, and all resort activities and programs will continue as usual. For more information on the hotel, check out its website or call (808) 826-9644.
6. Flash flood warnings
Another flash flood warning has been issued for the entire state of Hawaii, starting Thursday, April 19, and continues until at least the afternoon of Friday, April 20. Although heavy rainfall is not expected on Kauai, moderate rainfall for an extended period of time in already flooded areas could lead to new floods.
7. Head south
Areas on Kauai's south shore, such as Poipu and Kalaheo, have not experienced the same amount of flooding and rainfall as the north shore, where most of the damage has occurred, and came out of the disaster relatively unscathed. It's recommended that visitors still set on seeing the Garden Isle stay on the south shore, which has its own world-class beaches and hikes, such as Kiahuna Beach and the Mahaulepu Heritage Trail.
Related: How to help Kauai after the flood