KCAA Preschools of Hawaii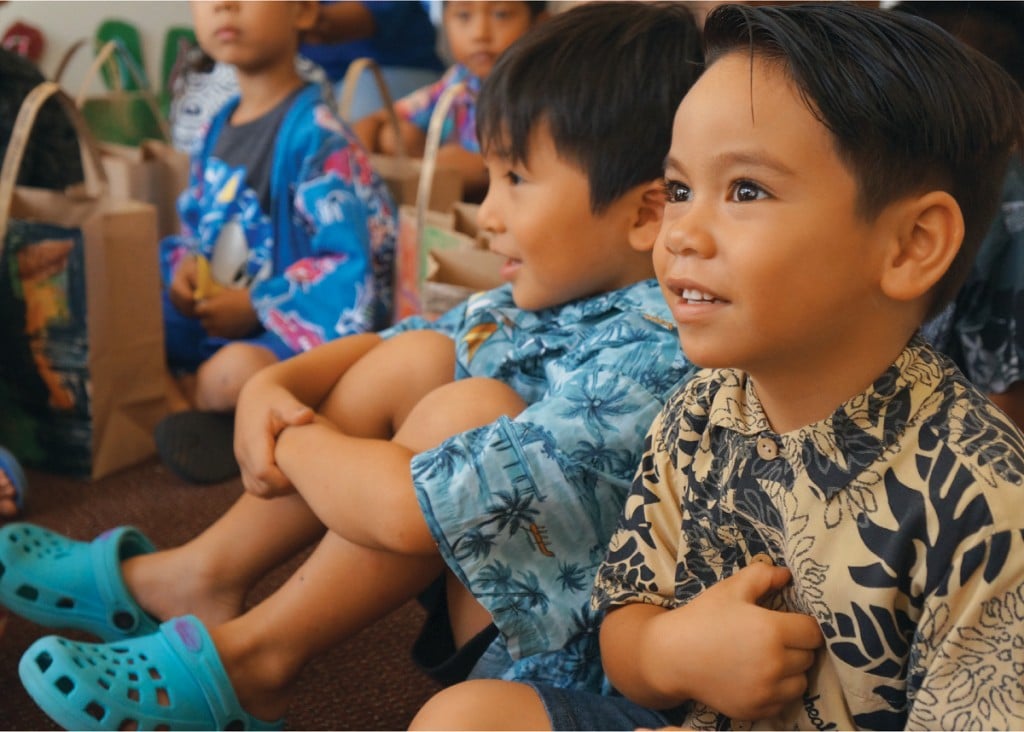 MISSION
With deep roots in the islands and a long-standing commitment to early learning, our mission is to build a solid foundation for Hawaii's children through excellent early education programs.
KEY SERVICES PROVIDED
Early Education matters! Ninety percent of a child's brain development occurs in the first five years of life. By age four, children from lower income families will have heard up to 30 million fewer words than their more affluent peers. Founded in 1895 as the Free Kindergarten and Children's Aid Association, today, KCAA Preschools of Hawaii has a staff of 120 serving nearly 900 children annually. We operate six nationally accredited preschools throughout Oahu, serving children ages 24-months to 6 years. On average, 50% of enrolled children come from families with incomes below the State Median Income. We established the Harry and Jeanette Weinberg Center for Early Education and Development (CEED) on our Mother Rice campus to provide advanced training to support teachers' efforts to help build a foundation for success for our keiki!
EVENTS AND OPPORTUNITIES
All children deserve a quality early education. Help fund accreditation efforts and student scholarships. Please give!
LEADERSHIP
BOARD OF TRUSTEES
Kimo Steinwascher, Chairman
Alan S. Ito, Vice Chairman
Charles G. Braden Jr., Treasurer
Robert S. Ostrem Jr., Secretary
Piia Aarma, Trustee
Benjamin Ancheta Jr., Trustee
Alan H. Arizumi, Trustee
Patricia L. Chan, Trustee
Elisabeth A. Chun, Trustee
Christopher R. Dang, Trustee
Jeffrey C. Dinsmore, Trustee
Mark H. Fukunaga, Trustee
Stephanie T. Horio, Trustee
Jim McCoy, Trustee
Paul F. Morgan, Trustee
Susan E. Yamada, Trustee
EXECUTIVES
Christina Cox, M.S. Ed., President
Neil Osato, Director of Finance and Human Resources
KCAA Preschools of Hawaii
Main Office
808-941-9414
info@kcaapreschools.org