Kīlauea on Hawaiʻi Island is Erupting Again
The volcano posts no threats to the nearby communities—but it's putting on quite a show.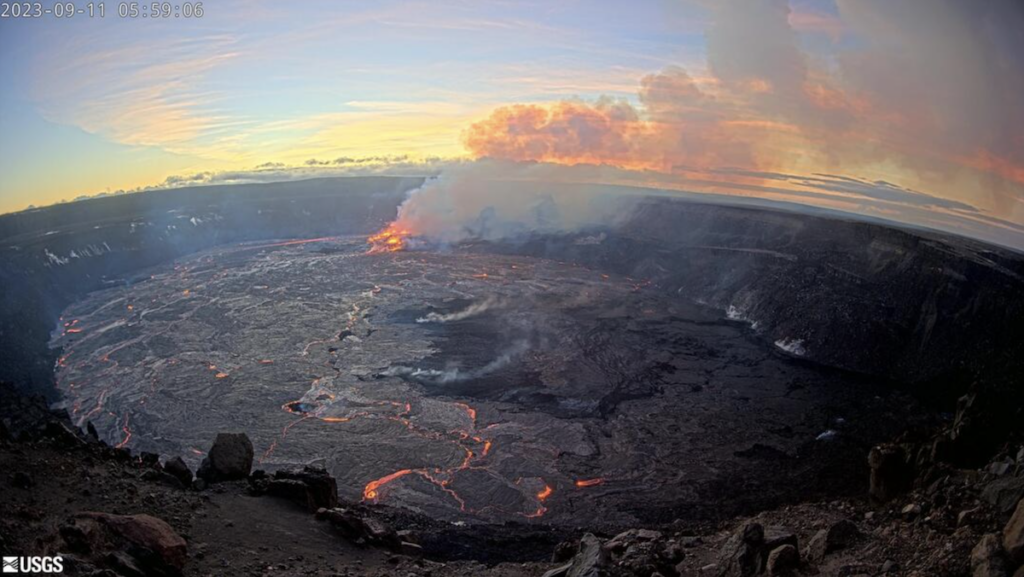 Kīlauea on Hawaiʻi Island began erupting yesterday, sending fountains of lava 80 feet in the air and putting on a show for visitors.
The eruption remains contained to the Halemaʻumaʻu summit crater and is not threatening any communities.
Although lava may be visible from many areas and overlooks surrounding Kaluapele (Kīlauea caldera) within Hawaiʻi Volcanoes National Park, conditions can change at any time. Check out the park map and download the new NPS mobile app to help you navigate during your visit.
"We implore all visitors heading to the area to exercise the highest level of respect. While eruptions can spark excitement, it is imperative that observation occurs in silence, allowing the eruption's voice to reach you," a post on Hawaiʻi Volcanoes National Park's Instagram read. "Native Hawaiian cultural practitioners, who honor the legacy of this land, deserve unreserved respect for their customs.
Read More: 6 Tips to View Hawaiʻi's Erupting Volcano
View this post on Instagram
Sunday's eruption is the third so far this year for Kīlauea and follows a weeks-long period of heightening seismic activity.
The first eruption this year happened in January and that eruption ran through March. The second was in June.
Watch the eruption live here: