Kilauea volcano update: It only seems oh so quiet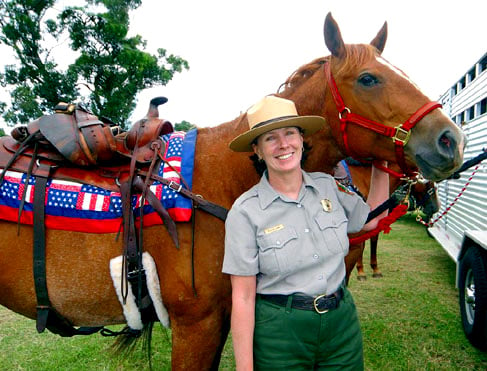 HawaiiMagazine.com readers have been asking for an update on events at the Big Island's Kilauea volcano.
After a flurry of summit activity in the last couple of months—steam vent explosions, vog, evacuations, two temporary closures of Hawaii Volcanoes National Park—life there has seemed a bit quiet the last three weeks.
So we caught up with park ranger Mardie Lane to see if life for scientists and rangers at Kilauea had quieted down, too. Not a chance, said Lane.
"This park is never quiet. It's the park that never sleeps. Not to take anything away from other national parks but, honestly, I've been known to stand on the edge of the Grand Canyon and go, 'Well, what happens next?'" said Lane, chuckling. "We're so used to the dynamic nature of active volcanism here."
Business as usual at Kilauea this week includes activity at the Halemaumau vent—still spewing a plume of steam and ash into the air 24/7 at the summit—and the Pu'u O'o vent—dumping molten lava into the ocean off the Puna coastline.
Breaking news crews are no longer camping on Lane's doorstep, but international film crews still arrive every week to capture life at Kilauea.
On the day I spoke to Lane, there were crews from Tokyo Broadcasting and National Geographic roaming the park. A couple of crews from Discovery Channel were about to arrive.
With fewer questions from major news media to field, rangers like Lane have returned to editing and writing copy about Kilauea for magazine articles and books, hosting tours for visiting VIPs (politicians, apparently, love the park), and arranging cultural demonstrations (music concerts, lei-making classes, etc.). Rangers meet with Hawaii Volcanoes National Park's incident command team daily to reassess the eruption and safety issues.
After 27 years on the Kilauea's summit, Lane still loves her job. She even called me on her day off—a gorgeous one, as it turns out.
"The trades are blowing. The skies are blue. The lehua blossoms are in bloom. And the little scarlet apapane are just in heaven with all of the nectar they're finding in each little flower," marveled Lane.
The rest of her day? A sunset visit to Kilauea's summit, or, perhaps, a trail ride on her park horse, Ohia.
Color us seriously jealous, Mardie.