Ko'a Kea Resort on Poʻipū Beach Unveils $5 Million Renovation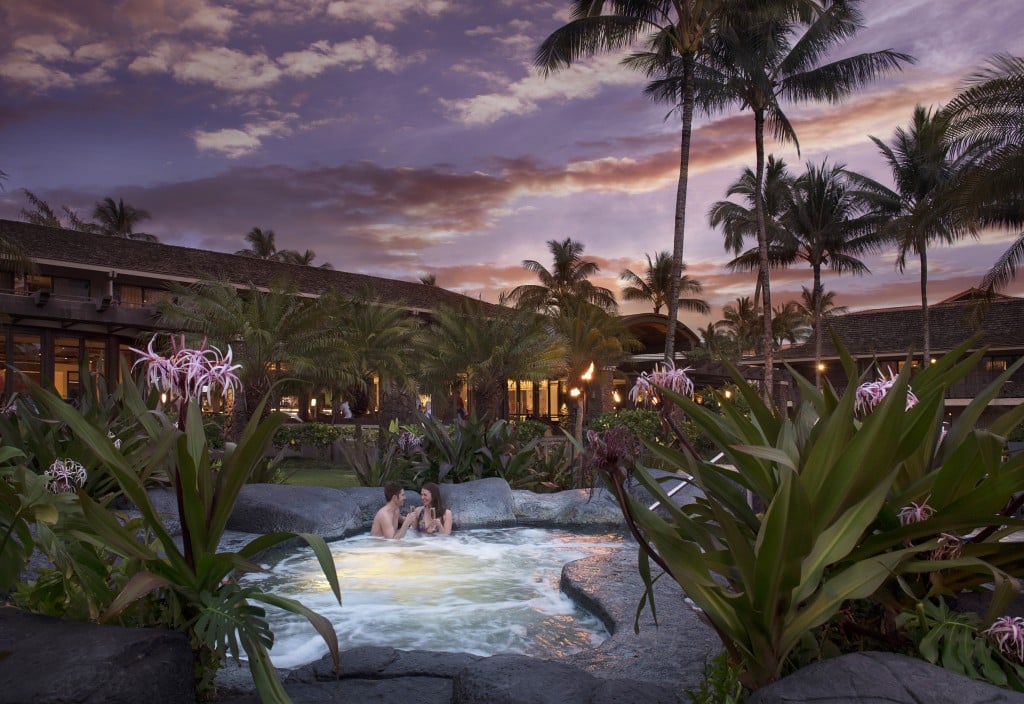 The highly awarded Koʻa Kea Resort on Poʻipū Beach — Kaua'i's closest resort to the waterfront — debuted a refreshed look this summer following a $5 million renovation. Renowned for its intimate setting that inspires romance, the property continues to elevate the guest experience with thoughtful design touches, paying homage to the island's lush landscape and rich heritage. Returning and first-time visitors will enjoy enhanced comfort amongst a backdrop embodying the charm of Hawai'i's hospitality and distinctive Aloha spirit.
Each of the new guestrooms and suites features local materials and a fresh color palette nodding to Kaua'i's gardens, red earth and traditional Koa wood, considered sacred across the Hawaiian Islands for its ancient use. At the heart of the rooms is an artfully crafted headboard set in front of a tropical grass cloth paneled in coral and capiz shell insets, harkening back to the Koʻa Kea name (meaning "white coral" in Hawaiian). Guests will also enjoy works of art from Hawaiian natives and long-time admirers of the destination. Examples include Kapa cloth tapestries by local Dalani Tanahy, Polynesian-inspired lounge chair pieces by American painter and printmaker John Melville Kelly and sofa art by Shirley Russell, best known for her paintings of Hawai'i.
"Koʻa Kea has long been established as a destination unto itself amid Kaua'i's coveted setting," said Ajeet K. Anand, Vice President, Sales and Marketing at Pacific Hospitality Group. "Fostering an even stronger connection to the destination through the resort's design only further enhances the experience that is already so revered — especially for so many of our guests who continue to return to the property."
Beyond the refresh, guests are invited to experience the resort's robust amenities, including the award-winning Red Salt restaurant led by Kaua'i native and world-class Executive Chef Noelani Planas, The Spa at Koʻa Kea, a tropical pool with panoramic ocean views, an outdoor bar, a lava rock hot tub, oceanside fire pits, a yoga and fitness studio, on-site watersports, intimate event spaces and more. As the only Kaua'i resort in the Travel + Leisure Hall of Fame for making the World's Best Awards list 10 years in a row, Koʻa Kea Resort on Poʻipū Beach is the ultimate destination for those celebrating milestones like honeymoons, babymoons or anniversaries — or for those simply enjoying a getaway.
Both long-time Ko'a Kea visitors and new visitors alike can enjoy the resort through a variety of experience-driven packages and offers. Spa lovers receive a robust $350 spa and resort credit through the Island Zen Spa Package, while those who'd like to experience all aspects of the Garden Isle, from adventures to chef-driven dinners, are invited to explore the With Love, Ko'a Kea Package.
To get inspiration for your Ko'a Kea stay, visit the Island Blog or head to the Ko'a Kea Instagram.