L.A./San Francisco to Hawaii airfare and hotel as low as $299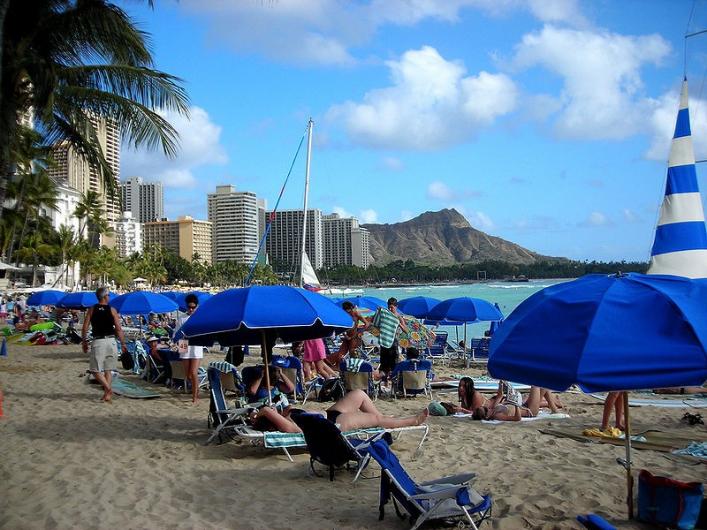 Three nights on Oahu, airfare included, starting at $299?
Skip the double take—this deal is for real.
The Los Angeles Times reported today that travel provider Pleasant Holidays has extended its popular "Hawaiian Islands Getaway Sale" to June 4. The deal—first announced in January—offers three nights in Waikiki with round-trip airfare from Los Angeles or San Francisco, for as low as $299 per person, plus the usual taxes and fees.

There are also three-night packages to the neighbor islands—around $400 for Kauai and Maui, $515 for the Big Island and $1,115 for Lanai.
There are the expected catches: limited availability, weekday afternoon flights, possible red-eye return flights. And naturally, don't expect to land a beachfront suite for $299. (A short walk to the water from your hotel room, however, is nothing to whine about.)
If you can't land the magic $299 deal, there are numerous Oahu packages listed for $403 or $455. Not bad considering the average round-trip airfare from the West Coast to Hawaii is hovering around $350 to $400.
For more information, click here, or call (800) 742-9244.