Laniākea Beach on Oʻahu's North Shore May Soon Have a Temporary Fix for Traffic
A short-term solution is in the works for one of the North Shore's most traffic-prone stretches of road.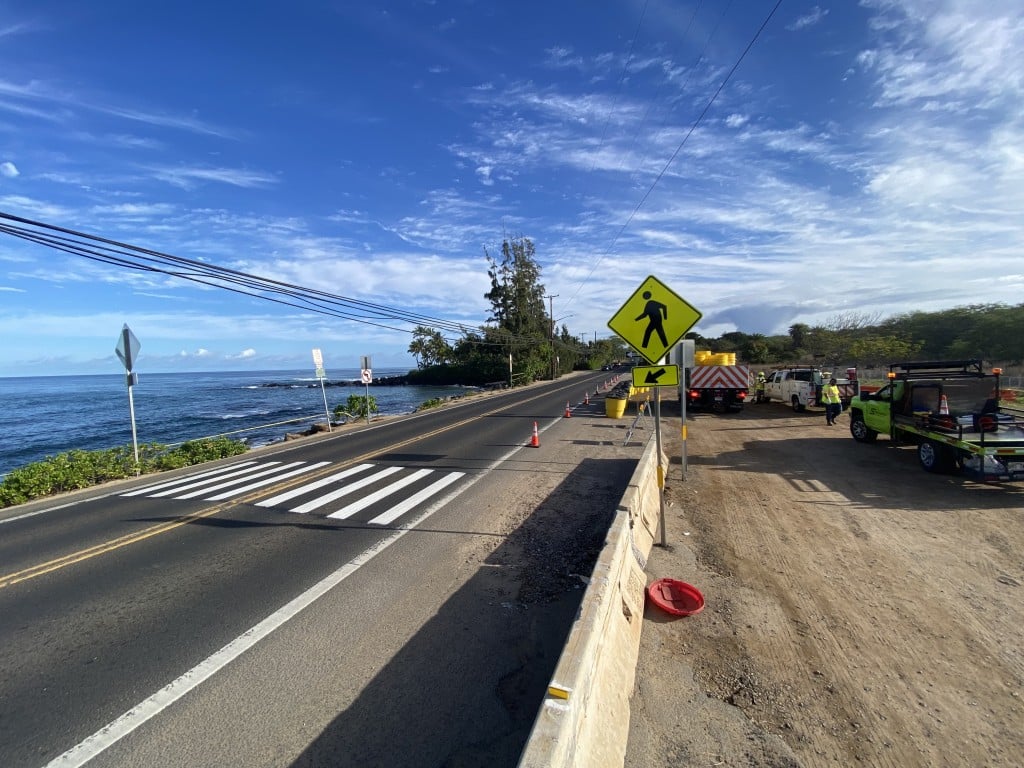 There may be some hope in sight for North Shore residents and visitors looking to make it past Laniākea Beach without traffic.
The Hawaiʻi Department of Transportation (HDOT) has begun a construction project—beginning on Monday, Nov. 8, and ending on Friday, Nov. 12—for a short-term parking solution on the mauka (inland) side of Kamehameha Highway. This project will hopefully ease traffic in the Laniākea Beach area, which can oftentimes extend drivers' commutes into and out of the North Shore by 45 minutes to well over an hour.
The temporary fix will involve converting the current parking area—a simple dirt lot just off of the highway—into a one-way in, one-way out parking area with barriers and guard rails in place to prevent drivers from entering and exiting the entire stretch of the parking lot. The parking lot's exit lane will only allow for a right turn, which would send drivers to the Waimea side of the North Shore and prevent traffic backups where motorists attempt to turn left—back towards Haleʻiwa—halting movement in both lanes.
One of the most significant changes is that tour busses will be prohibited from parking in this new lot and that there will be "no parking, stopping, standing, loading and unloading" signs in front of barriers. This will hopefully ease the amount of foot traffic attempting to cross over to Laniākea Beach, which creates a situation where—once again—traffic in both lanes must stop to allow pedestrians to cross.
To further manage the flow of visitors and locals looking to cross the street to Laniākea Beach, two crosswalks have been installed near both the entry and exit of the temporary parking lot. The crosswalks are likely to address safety concerns, with many pedestrians crossing the road at random spots and hoping the motorists will take notice—and the road is one of Oʻahu's busiest in terms of pedestrian crossings, with the HDOT's environmental assessment ascertaining that 200 to 300 pedestrians per hour cross the highway during peak periods between 11 a.m. and 4 p.m.
While kamaʻāina are skeptical that these temporary measures will make a difference—it's already been seen that the crosswalks are being ignored—these measures are, again, temporary. The endgame for HDOT is to shift Kamehameha Highway 50 feet inland and create an entirely new parking lot on what would be the makai (ocean side) side of Kamehameha Highway, which means no more traffic stops for street crossers. However, work for this would not begin until at least late 2023, with the project expecting to take two years or more to complete.
So, for now, we have this temporary fix. Skepticism aside, it is something, and hopefully, locals and visitors will once again be able to commute easily into and out of the North Shore.