Lanikai Pillbox Trail Reopens After 60-Day Closure
Oahu's favorite Windward hike is once again open to the public, and is as eye-catching as ever.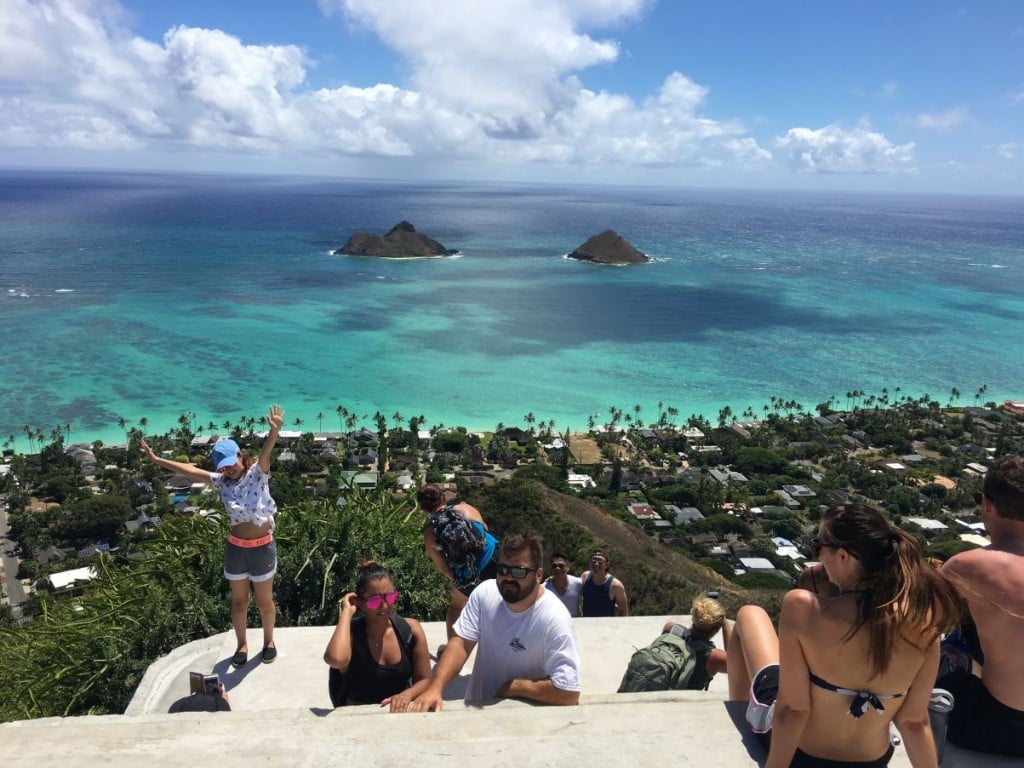 Good news for those looking to climb Kailua's Kaiwa Ridge Trail, also known as the Lanikai Pillbox Trail: The hike reopened Aug. 20 after a 60-day closure. Known for its 360-degree view of Oahu's east side, the trail was temporarily closed to allow construction crews to repair and future-proof the two pillboxes at the top of the ridge. Both structures have seen their fair share of wear and tear, enduring the weather, and the many feet of hikers, for years.
Much of the trail remains exactly the same as before it closed, with the only changes at the pillboxes, which both sport newly spackled roofs and brand-new steel roof supports. These repairs will hopefully deter further deterioration of the pillboxes. Aside from that, the hike is as beautiful as it ever was. Na Mokulua, two islets off the coast of the Windward Side, are still ready to greet trekkers, and the views of the soft, inviting blue seas haven't changed a bit.
Often referred to as a hike that is being "loved to death," changes to the Kaiwa Ridge Trail are still in store, with the aim of preserving it for generations to come. The Division of Forestry and Wildlife is working with a planning committee to develop a master plan for the trail, which would address concerns with trail capacity, visitor safety and resident consideration.