Learn Ancient Hawaiian History Along the Sparkling Coast of Lapakahi
Crystal clear waters, a gorgeous walking trail and remnants of ancient Hawaiian civilization can all be found at Lapakahi State Historical Park.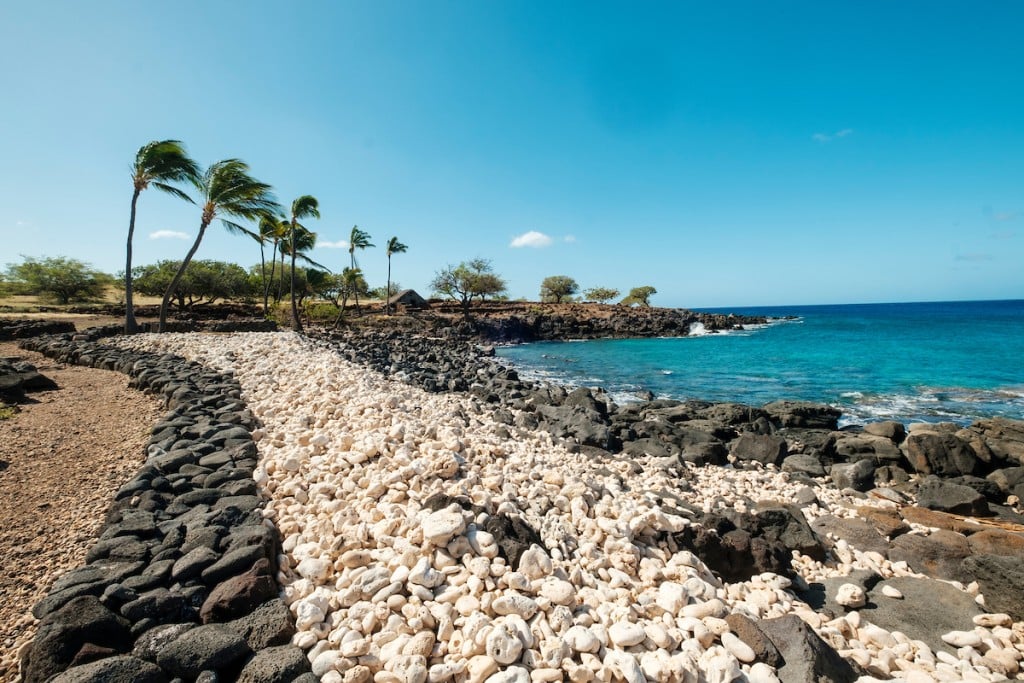 Over 700 years ago, ancient Hawaiian settlers founded Lapakahi, a small seaside village that for years prospered within Koai'e Cove. The waters were abundant with marine life, the location was sheltered from the harsh Kohala winds and numerous thatched-roof hale (houses) were erected in the area. Today, it's easy to see what once was at Lapakahi, now a historical park managed by the state's Department of Land and Natural Resources.
While the park isn't the most hidden of attractions, it rarely gets busy, especially in the morning. Located in North Kohala, 7 miles down the coast from Hāwī, Lapakahi State Historical Park offers visitors and locals an informative and educational look at Hawai'i's culture in a truly gorgeous setting. Don't forget to grab a brochure at the visitor center; it helps identify what exactly you're looking at, whether it's a ko'a (fishing shrine) or papamū (engraved rock used for kōnane, a traditional Hawaiian checkerslike game) on the park's half-mile loop trail.
The waters of Koai'e Cove alone are worth the trip. Calling them pristine almost isn't enough. Designated a state Marine Life Conservation District in 1979, the cove's waters, extending 500 feet from the shoreline, are some of the cleanest in the state, and it shows. Lauwiliwili nukunuku 'oi'oi (butterfly fish) and lau'ī pala (yellow tang) swim around the bay, massive heads of cauliflower coral live here unperturbed and snorkelers can enter the water to get a closer look at it all. Of course, it's always best to check water conditions first; be aware of any incoming swells or rip currents, as there are no active lifeguards at the park.
The trail ends at a reconstructed hale built with a bamboo frame and pili (grass) thatching. Situated just above the bay, it's easy to see the beauty of this stretch of coast from this vantage point. And, with a little imagination, it's easy to imagine what it might have been like here 700 years ago.
For more information visit the park's website at dlnr.hawaii.gov/dsp/parks/hawaii/lapakahi-state-historical-park.