Lehua Island: The Stunning Snorkeling Spot You Never Knew About
Holo Holo Charters' spectacular boat tour to the Napali Coastline, Niihau and Lehua Island is an unforgettable Hawaii adventure.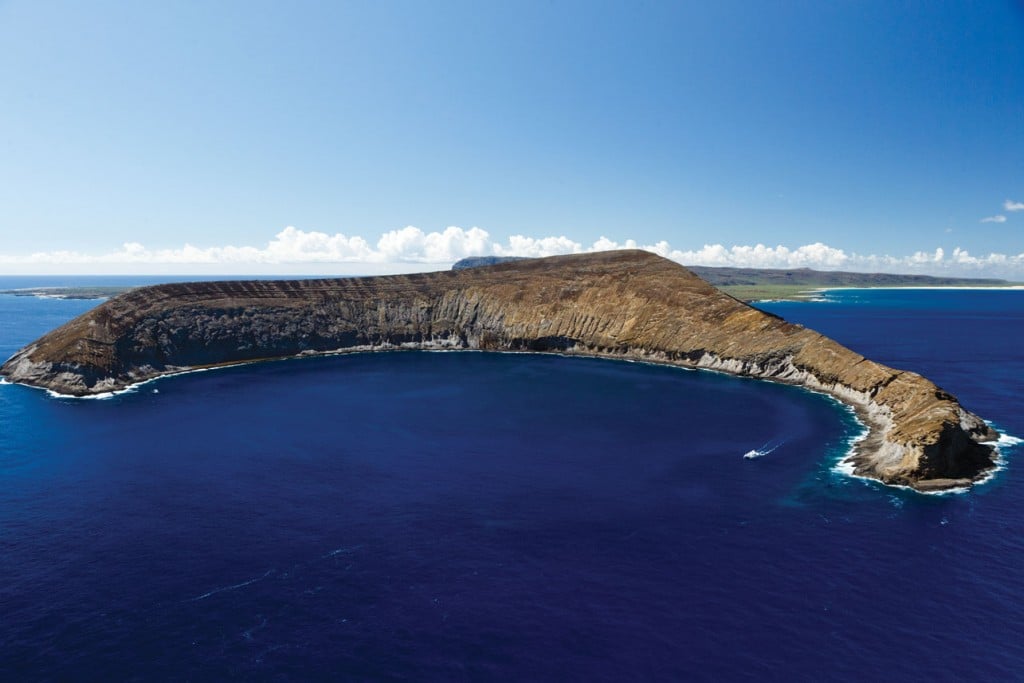 Seeing the spectacular cliffs and waterfalls of the Napali Coast by boat is already an incredible and unforgettable experience that everyone must do, but Holo Holo Charters takes it a big step further with its Niihau and Napali Super Tour. Not only do you get to see the Napali Coastline up close, from Port Allen all the way to Kalalau Valley, with a visit inside the Open Ceiling Sea Cave (weather-permitting), but the tour also takes you 17 miles across the Kaulakahi Channel to the waters off the "Forbidden Island" of Niihau for scenic coastal views and snorkeling on the outskirts of the small, uninhabited island of Lehua.
"The reason why we're drawn to Niihau and Lehua is it boils down to the quality of snorkeling," says Megan Coscarella, a reservationist, who's worked at Holo Holo for 12 years. She points out that Kauai has 300 to 400 inches of rain per year, while Niihau gets maybe 15 to 25, so that means there's less runoff from streams and rain.
"The clarity of the water is stellar; it's like jumping into an aquarium," says Coscarella. "There are at least 25 species of fish, and we get frequent visits from monk seals and giant manta rays. The opportunities are endless. On the channel crossing alone, we've seen whale sharks, melon-headed whales and false killer whales."
Seventeen miles across the channel is a trek, so be prepared to spend 45 minutes to 1 ½ hour cruising the waters each way. "It's adventurous and exciting," she says.
$205 for adults and $139 for kids, no children under 6 allowed, (800) 848-6130, holoholokauaiboattours.com.