Library luau cheers 50 years of Hawaii statehood, 365 days too early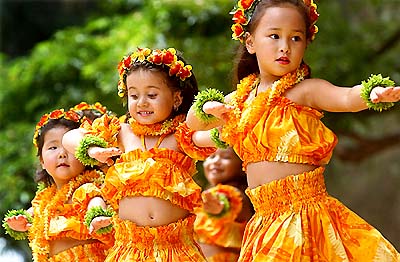 For one night this month Centerville, Ohio, will be the epicenter of aloha.
On August 18th, the Centerville Public Library commemorates Hawaii's 50th anniversary of statehood. There'll be a luau filled with activities and games, bringing a little bit of the islands to the small town of 23,000.
But hold on a second. We're certain Hawaii became a state in 1959 … 49 years ago.
I'm always down for a party, especially when it takes place in a library. But something wasn't quite right here.
I called the Centerville Library. When I asked about the event, the woman at the front desk had no idea what I was talking about. Was I dealing with a phantom luau?
I was transferred to Ms. Amy Purkey in the youth services department, who gave me the information I was looking for: the luau was a children's program, free and open to the public and featured activities like a hula hoop contest, limbo challenge and face painting.
"The library wanted to do a program for the end of the summer," Amy explained, about the library's intent behind the luau. "And we noticed that Hawaii's 50th year of statehood was coming up."
I broke the sad news to her—Hawaii won't commemorate its 50th anniversary as a state until next year. The other end of the phone grew silent.
"Oh," Amy said.
"I didn't mean to burst your bubble," I told her.
"Well you kind of did," she said, laughing.
An innocent enough mistake. Whether commemorating statehood's 49th or 50th anniversary, the luau sounds like a good time for the keiki. And we certainly appreciate their enthusiasm for our state … even if it came a year early.
For more information on the library bash, click here or call them at (937) 433-8091.