Listen to the new Hawaii Five-0 theme. Compare it to the classic.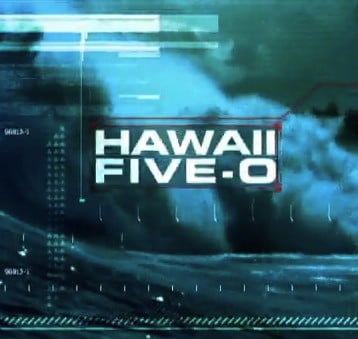 The brand new redux of Hawaii Five-0 has a premiere date—Sept. 20 at 10 p.m., Eastern time (9 p.m., Hawaii time), in a prime primetime spot after the CBS network's high-rated block of Monday night comedies.
McGarrett and Danno after How I Met Your Mother and Two And A Half Men? Sure, we'll take it.
But until today, a final updated version of the classic Morton Stevens-composed opening theme song had been kept under wraps. This after Five-0 fans went all Wo-Fat over an early mix, released in May, that relied too heavily on synths and modern accoutrements.
The final version that will open the new Five-0? Revealed at a Five-0 panel with series stars Daniel Dae Kim and Grace Park at Comic-Con in San Diego this morning, the new theme sounds the same as the old theme—orchestrated, with (Praise Ben Kokua!) no audible hint of synths.
After discussions about bringing in an unnamed "rock star" to take a whack at the theme on electric guitar, series co-executive producer Alex Kurtzman said a decision was made to instead keep the opening theme as close to the original as possible. Right down to hiring a trio of musicians that played on the original: Bob Zimmitti (percussion), Chuck Findley (1st trumpet) and David Duke (1st horn).
New series composer Brian Tyler surrounded the trio with 35 other musicians for the final recording.
Our verdict? We like it.
Take a listen to the new final version, the maligned synth version from May, and the classic version of the theme below.
Then tell us what you think, on our HAWAII Magazine Facebook page.


Final version of new
Hawaii Five-0
theme:
Early version of new
Hawaii Five-0
theme:
Classic version of
Hawaii Five-0
theme: