Local puns abound on these talkative Hawaii shirts
From Waikiki Beach to the streets of Haleiwa, here's how to let your shirt make a statement.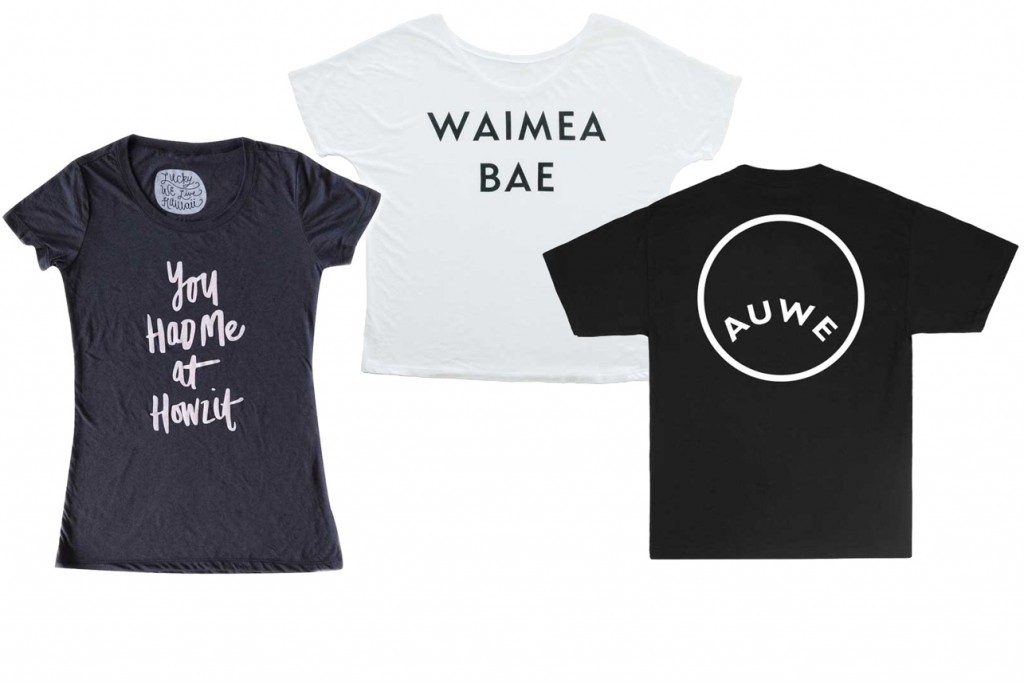 Hawaii people have a funny manner of speech, don't they? Hawaii-based fashion outfitters weave the Islands' vernacular and scenic places into clever threads that could have only been created by a local label. "How's it going?" shortens to "How's it?" only to be further abbreviated to the Islands' recognizable "Howzit." Auwe in Hawaiian literally means "to lament, mourn," an interjection colloquially akin to "Oh, no!" and is naturally a part of everyday speech here. ("Man, I forgot my wallet at home. Auwe!") Mainstream pop culture gets an island twist and puns abound on famous scenic places like Waimea Bay. Give your closet some witty apparel and wear your favorite slang on your sleeve year-round.
1. Auwe, $30
Waialae Sportswear, waialaesportswear.com.
2. Waimea Bae, $28

Kainani Swimwear, kainaniswimwear.com.
3. You Had Me At Howzit, $32

Lucky We Live Hawaii, luckywelivehawaii.com.