Made In Hawai'i, Lahaʻole Designs Supports Culture and Community
The company's apparel, jewelry and home decor products are inspired by the Islands, its people and its stories.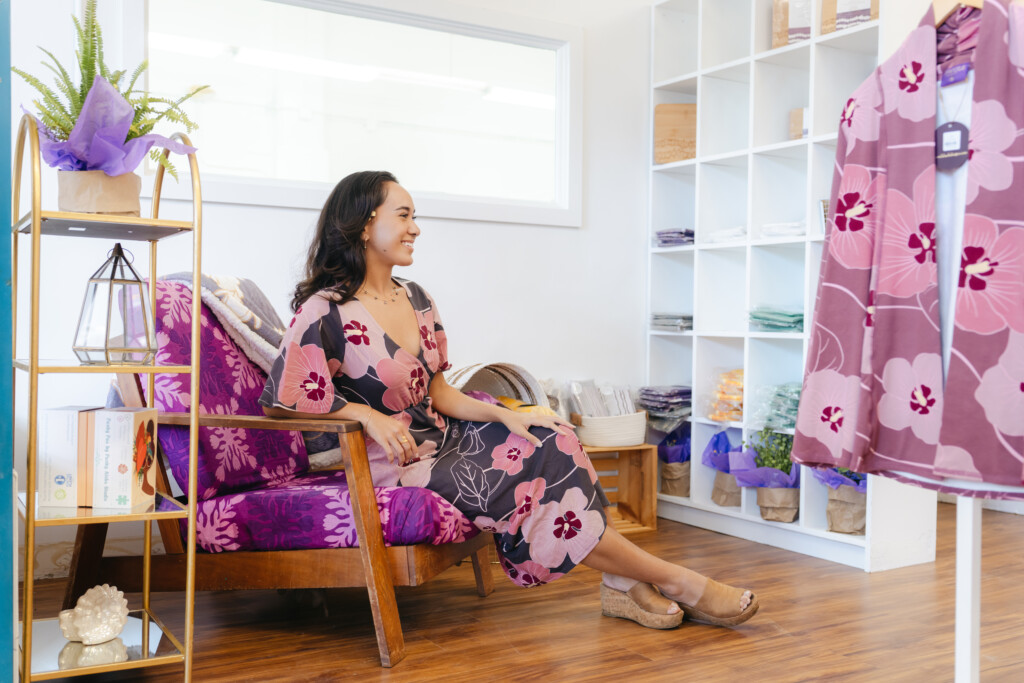 Tanya Uyehara has always loved to create. Coming from a family of hula dancers, it was no surprise that Uyehara had a natural inclination toward jewelry making, a craft she picked up while on maternity leave with her fourth child. Now, she's the proud owner of Lahaʻole Designs, which sells jewelry, home decor and clothing inspired by Uyehara, the Native Hawaiian stories she's heard and the people close to her. And it all started with a name.
In ʻōlelo Hawaiʻi (Hawaiian language), laha ʻole means rare, unique or uncommon. It's also part of the middle name of Uyehara's daughter, the company's namesake. Turns out, many of Uyehara's designs and pieces are inspired by names—of a loved one, a flower, the character of a Hawaiian story. And it's through her products and designs that Uyehara connects with her Native Hawaiian roots. A recent example of this is her recently released Hau line of apparel, based on the yellow and crimson hau flower endemic to Polynesia and brought to the Islands centuries ago by the first Polynesian settlers.
"There's been a great movement and awakening to bring endemic flowers to the forefront. So I thought, how do we help that mission?" says Uyehara. "It has always been my goal to bring endemic and culturally significant flora to the public eye, and we love supporting our communities' movement of that mission. If we don't take care of our culture or bring things like this to light, people won't know." And thus, the Hau line of apparel and products was born.
If you want to see what Lahaʻole Designs has to offer and aren't a fan of online shopping, you'll be happy to know the local business has just opened its first brick-and-mortar store at 1121 Bethel St. in Honolulu. Right in the center of the city's business district, the space not only serves as a retail storefront but also as a place where much of Lahaʻole Designs' products are manufactured. So not only will customers be able to try on items, but they can also see how what they're wearing is made. "People are often disconnected from how long it takes to make a design and products," says Uyehara. "It'll be great to share and showcase what that process looks like."
With its constant growth and opening of its retail store, the Lahaʻole Designs portfolio gets bigger by the day. And for Uyehara, who went from a stay-at-home mom and occasional craft fairgoer to a full-blown wahine (woman) entrepreneur, her biggest lesson in business was learning to rely on others for support. While she still handmakes much of the jewelry at Lahaʻole Designs, she can't make everything herself, "even though I still want to," says Uyehara. "Now, I allow people to help and have learned how to reach out for support."
And Uyehara knows well how support can sustain a community. From featuring other local businesses in her shop to sharing Native Hawaiian stories and values through her products, she's found a way to run a successful business—from pop-ups and craft fairs to her brick-and-mortar store—while also supporting her community and culture. And it all started with a name.
For store hours and to shop for products online, visit lahaoledesigns.com.