Maui Ocean Center Offering Free Mental Health Days for Kamaʻāina
Maui Ocean Center will help aid Maui's mental health and self-care needs with a pair of weekend events that are free to all Maui Nui residents.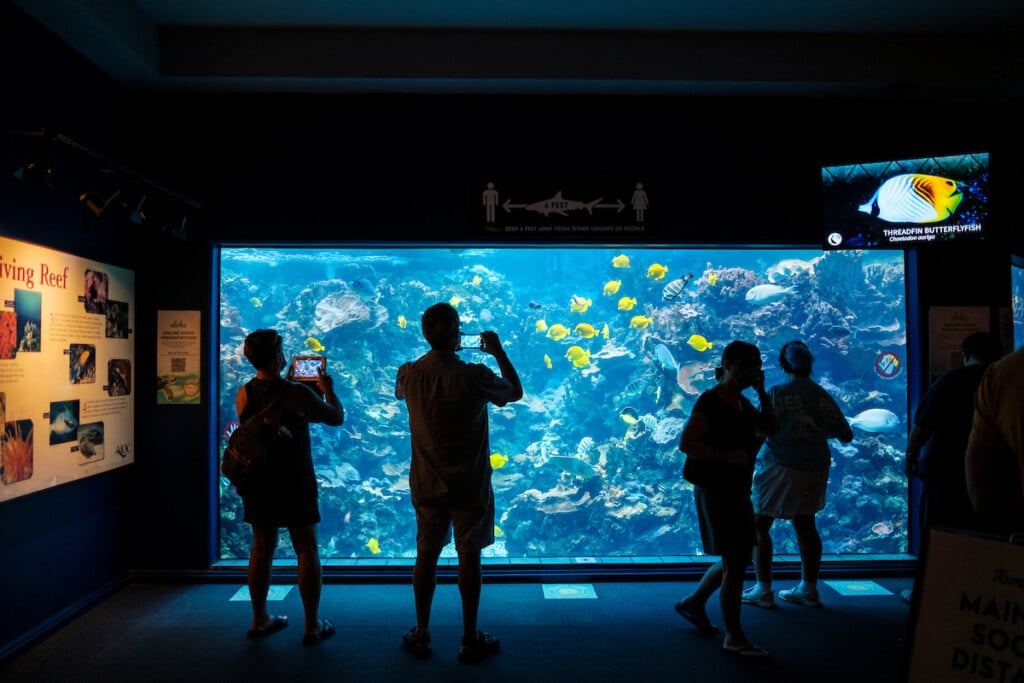 With what's been happening on Maui, it's safe to say that everybody on island could use a day, or really quite a few days, to calm the mind and recover mentally. It's just been such a draining time for kamaʻāina. To help the community, Maui Ocean Center is looking to let residents of Maui enjoy a pop-up wellness clinic in the parking lot of their facilities—for free—this Friday and Saturday.
And it's not going to be all centered around the aquarium's attractions, which by the way are fantastic, as dozens of wellness providers have volunteered their time and expertise. From massage therapists to mental health counselors and more, the pop-up clinic will be open from 10 a.m. to 3 p.m. Friday and Saturday and is free for all Maui Nui residents.
"As we continue down this long and difficult path, it's important to remember to surround yourself with community and to focus on self-care and personal mental health," said Mark Matthews, marketing director at Maui Ocean Center. "Please join us as local healers offer massages, bodywork, chiropractic services, stretching, mental health checks, counseling, traditional healing modalities and much more."
READ MORE: The Maui Ocean Center Isn't Your Everyday Aquarium
But that's not all. On Sunday, Aug. 27, kamaʻāina can enter the park for free from 9 a.m. to 4 p.m. Opened in 1998, Maui Ocean Center has earned critical acclaim, being named one of the "Top 10 Aquariums in the World" by Tripadvisor's Travelers' Choice Awards and has become a favorite among locals and visitors. And while the main attraction at the sustainable, eco-friendly aquarium is definitely the collection of tropical fish, otherworldly sea life and vibrant corals, Maui Ocean Center's main mission is to educate kids and adults about the importance of protecting our oceans.
There's really so much to see in the aquarium. From the deep sea tanks to the immersive North Pacific humpback whale exhibits, you can spend hours in the park learning about Hawaiʻi's unique underwater ecosystem. And most importantly, when you're at the aquarium looking at the exhibit, watching otherworldly fish and florescent coral in the dimly lit rooms of the aquarium, it's hard not to feel a sense of ease.
"As our island community continues to heal from this month's tragic wildfires, we hope that you will find a moment of peace surrounded by the tranquil marine life here at Maui Ocean Center," said Jessica Colla, the park's director of education.
Maui Ocean Center is open daily from 9 a.m. to 5 p.m. For more information, visit mauioceancenter.com, call (808) 270-7000 or email aloha@mauioceancenter.com.