Maui sport fishing company Fish Maui helps you book the right charter to catch 'The Big One'
The Valley Isle is one of Hawaii's best places for sport fishing.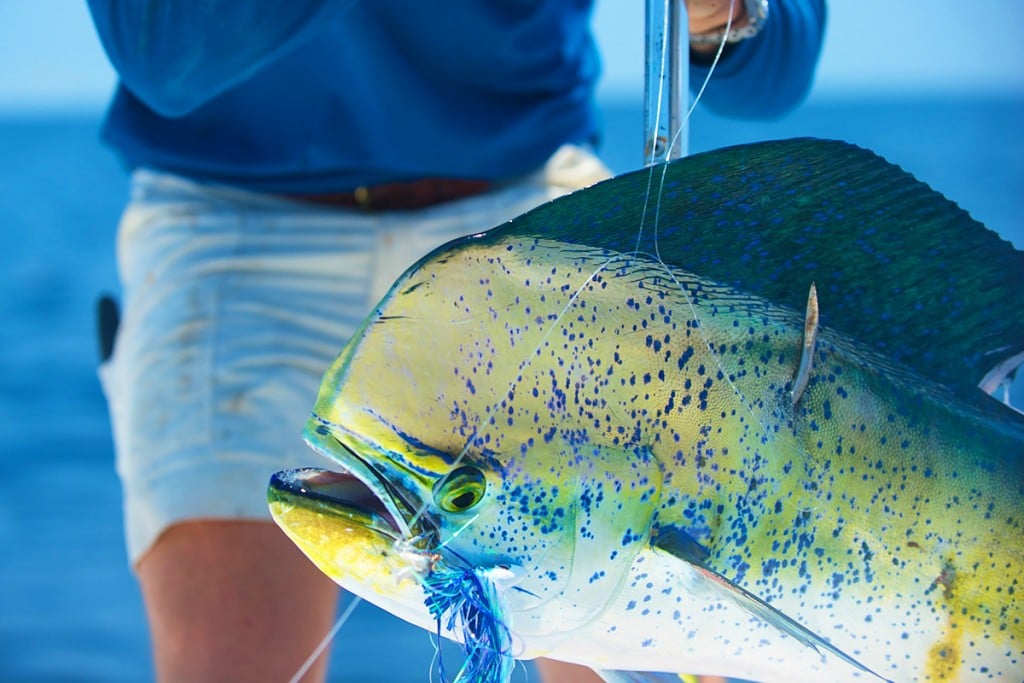 Yellowfin tuna, or "ahi", striped and blue marlin, wahoo, or "ono," mahimahi. These are just some of the fish swimming off Maui's shores; it's an angler's tropical dream destination. The Valley Isle is one of Hawaii's best places for sport fishing. Stroll past Maalaea Harbor in central Maui, or Lahaina harbor in the historic whaling village that was once Hawaii's capitol, and you'll see dozens of 30-to 40-foot long fishing boats. But which one is the best? And most importantly, which one will help you land 'The Big One'?
The experts at Fish Maui are on hand to answer these questions and help you choose a fishing charter that aligns with the experience you want with the budget you have. Founded in 1997, Fish Maui has a strong working relationship with nearly all of the island's charter fishing boats.
"You'll probably never fish in a more beautiful spot than here in Maui," says Fish Maui owner Lili Crawford.
Book an early morning charter and you're sure to see the sun slowly stretch itself over the slopes of Haleakala. On calm days, head west to the southern shores of Lanai, or north towards the majestic cliffs of Moloka'i. If you're on island between late December and April, you'll not only get to fish, but also to whale watch, as playful humpbacks breach offshore during their annual migration to warm Hawaiian waters.
The perfect compliment to the postcard perfect views is Maui's favorable fishing conditions. Crawford says that, while each species may be more common in any given season, all of Maui's pelagic gamefish can be caught at any time throughout the year.
For the serious enthusiasts, Crawford recommends booking an early morning charter and staying out the full day.
"It's simple, really. The longer you spend with a line in the water, the better your odds of catching," she says.
There are specialized charters that leave well before dawn and often fish in deeper, rougher water. Their destination: Fish Aggregation Devices (FADS) positioned to attract baitfish and hopefully larger schools of dorado and tuna. While a Maui fishing charter can never be 100 percent guaranteed, these charters give you the best odds of catching one of Hawaii's more coveted gamefish.
Fishing charters aren't just for experienced sportsmen. For an outing the whole family can enjoy, consider a bottom fishing charter. Most bottom fishing boats leave a bit later in the morning, and last only about four hours. Unless conditions are very calm, they'll remain within a few miles of the coast. The gear is lighter and the fish are typically under 3 pounds. Kids as young as 6 years old can easily hook smaller fish from a dropped line over the side.
Regardless of whether you choose a sport fishing or a bottom fishing charter, at the end of the day the captain will filet a portion of the day's catch for guests, ensuring an unforgettable meal or two. Any additional fish will remain with the captain, and is usually destined for local restaurants. Visit a local seafood house and you just might end up eating the fish you caught!
---
For more information and to book your fishing trip, visit fishmaui.com or call (808) 344-3520.